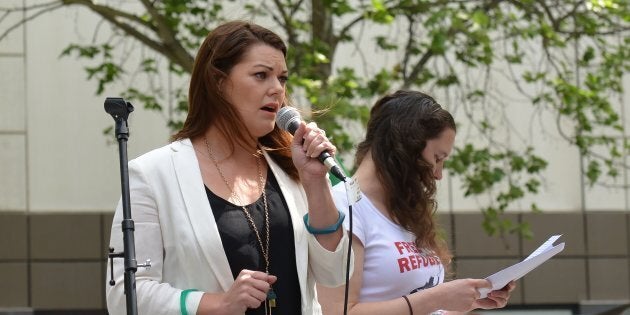 Tech giant Elon Musk and the SA Premier Jay Weatherill have spoken about a proposal to solve the state's energy problems in 100 days, Musk confirmed via Twitter on Saturday.
The Tesla co-founder said he was "very impressed" and that the South Australian government is "clearly committed to a smart, quick solution."
The Greens have thrown their support behind Tesla boss Elon Musk's ambitious offer to solve South Australia's electricity troubles using battery storage.
Musk, the billionaire tech entrepreneur and founder of Tesla, on Friday said energy storage in the form of a battery farm could fix the state's power woes. He doubled down by saying work on the proposal would be completed within 100 days, or would be free.
Soon after, Aussie Atlassian co-founder, and fellow billionaire Mike Cannon-Brookes, appeared to back the novel approach, saying on Twitter that he would "make the $ happen" if Musk could guarantee 100 mega-watts in 100 days.
On Saturday, the Greens weighed in on the debate calling Musk's plan a potential "game changer" for South Australia.
Greens Senator Sarah Hanson-Young called on the federal government to take charge of South Australia's energy woes by harnessing energy storage.
"To make batteries work the government will have to change the energy market rules -- so the market can't keep being gamed by the big old power companies who've been screwing SA for too long. This is a win for householders because power prices will be forced down. Who doesn't want that?" Hanson-Young said in a statement.
"This is the innovation Malcolm Turnbull promised when he declared he would be the innovation Prime Minister. It's time he showed his hand on SA's energy crisis -- because putting it all on black is not a solution."
She labelled Musk's plan "a wager we should double down on".
The blow-up in the debate over how to solve the problems with South Australia's energy network follows a statewide blackout in September and a scheduled blackout during a recent heatwave due to lack of energy supply.
Tesla's batteries could potentially deliver the extra energy the SA energy grid needs because they collect power during the day from solar panels for use at night or when sun power is not directly available.
ALSO ON HUFFPOST AUSTRALIA