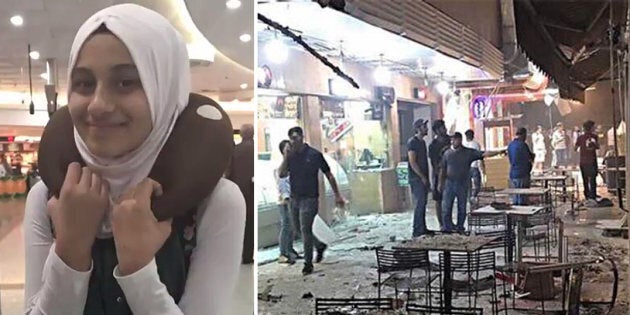 The school principal of the 12-year-old Australian girl killed in a car bomb attack on an ice-cream parlour in Baghdad has paid tribute to the "energetic, outspoken and passionate" Year Seven student.
Zaynb Al Harbeya, 12, was in the Iraqi capital with her parents visiting her sick grandfather.
The family had been fasting for Ramadan and they had broken their fast just after midnight. Zaynb had wanted to go for ice-cream at the Al-Faqm parlour and had gone to pay when the bomb went off, her family told Sky News.
She was one of at least fifteen people killed in the blast, including several children.
Zaynb was in Year Seven at Sirius College in Broadmeadows, Melbourne.
Her funeral will be held on Wednesday.
In a press conference, the school's principal, Halid Serdar Takimoglu, said Zaynb was "known as energetic, outspoken and passionate and loved by her friends".
Takimoglu confirmed that Zaynb, who had only started at the school at the beginning of 2017 school year, had been with cousins when the attack occurred. One of her cousins is believed to have been injured, but is expected to survive.
"This is devastating and shocking news for Zynab's family, for her classmates and teachers, and for all our entire community," he said.
"All of us are deeply distressed that one of our smiling students has been taken from us in a cruel act of violence that is beyond understanding. Our immediate concern is to support Zynab's family here in Melbourne, her parents in Iraq, our students, and our school community."
Zaynb's English teacher, Kiralee Mladenis, said she was much loved by her classmates and was a a dedicated student.
"She was loved by all of her friends. Before she went overseas she actually asked me for extra homework. She really cared about her studies and was extremely excited to go overseas," Mladenis said.
The school is providing counselling for their students, who they said were in "a state of shock".
CCTV footage captured the moment the blast went off:
Harrowing footage taken following the explosion showed the devastation wreaked by the bomb, as small children wandered in a daze amongst the dead and wounded.
Foreign Minister Julie Bishop has extended her "deepest sympathies" to the girl's family, friends and classmates following the attack.
"This tragedy underscores the brutality of this terrorist organisation that shows no respect for religion, nationality, sovereignty, borders, no respect for humanity," she told reporters Wednesday morning.
"And this is why the Australian Government has continued to commit our Defence Force to support the Iraqi security forces, so that they can fight to defeat this terrorist organisation within Iraq and to prevent its spread to other parts of the world, including in our region."
Bishop said the Australian embassy in Iraq were providing consular support to Zaynb's family, but they had limited resources due to the unstable security environment.
The Australian Government advises Australians not to travel to Iraq, citing possible attacks on hotels frequented by Westerners.
The bombing occurred just three days into the month of Ramadan, when Iraqis regularly stay out late shopping and socialising after breaking their daily fast.
Another car bombing occurred nearby just hours after the initial explosion, killing nine people near Baghdad's Al-Shuhada Bridge, close to the state capital.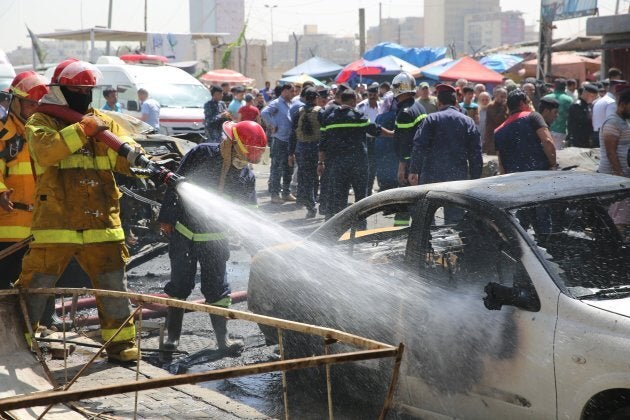 Islamic State has claimed responsibility for both attacks, saying its suicide bombers were targeting Shi'ite Muslims, whom the group considers heretics.
In July 2016, 165 people were killed and a further 225 injured when a lorry packed with explosives was detonated in the Karrada district of Baghdad while families were shopping for the holiday marking the end of Ramadan.
ALSO ON HUFFPOST AUSTRALIA