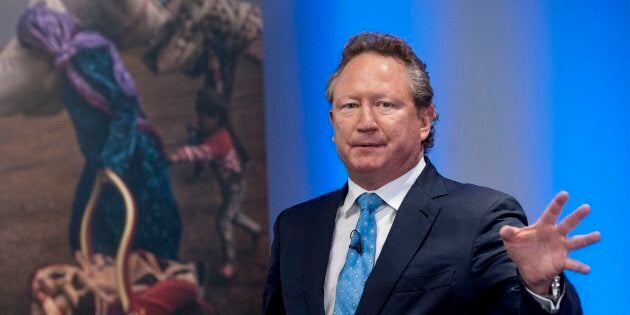 Andrew "Twiggy" Forrest has called for the smoking age to be lifted to 21, after he pledged to challenge big tobacco companies in court earlier in the week.
The call comes as Forrest ramps up his Eliminate Cancer Initiative, which advocates for a "legal and policy assault on tobacco".
The Saturday Telegraph reported that the plan was discussed in a recent COAG Health Council meeting. While no state or federal ministers are yet to publicly support the plan, the COAG Health Council released a statement saying "Australia has a critical role to play in this highly ambitious and thoroughly worthwhile goal".
Earlier in the week, Forrest declared that the $75-million initiative would also aim to litigate tobacco companies in court.
ECI told the ABC that the court case would try to follow in the footsteps of the 2015 Canadian ruling, in which a judge from Quebec ordered three key cigarette companies to pay more than $15 billion to smokers.
Forrest said that smoking must be fought as it is the greatest cause of preventable death.
"One hundred million lives will be lost in the next decade -- one in six deaths and with rising incidence by 70 per cent in the next two decades.
"We must erupt change and bring this devastating disease to its knees."
The ECI released modelling that shows how lifting the age of smoking to 21 could lower the smoking rate by up to 12 per cent, and could save taxpayers $3.1 billion every year.
The initiative is operating under the Minderoo Foundation, which was founded by Andrew and Nicola Forrest in 2001. The Minderoo Foundation was a key player in the implementation of a cashless welfare card trial in Australia.
In May, Forrest made headlines by pledging $400 million to charities and cancer research. He is the sixth richest Australian, with a net value of around $6.84 billion.