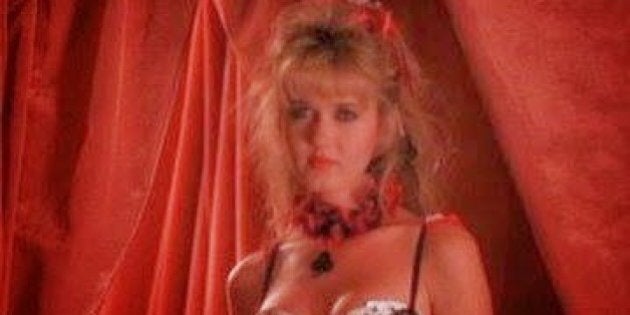 There's a wall of secrecy surrounding the reboot of cult TV classic Twin Peaks -- cast members have signed confidentiality agreements not to reveal a whisper. Ever since Laura Palmer said the magic words, "I'll see you again in 25 years", fans have been waiting for the official announcement of the next series. And then, it arrived.
Since David Lynch's not-so-cryptic revelation, some well-known stars, like Jennifer Jason Leigh, have refused to even acknowledge that she is not involved in the filming.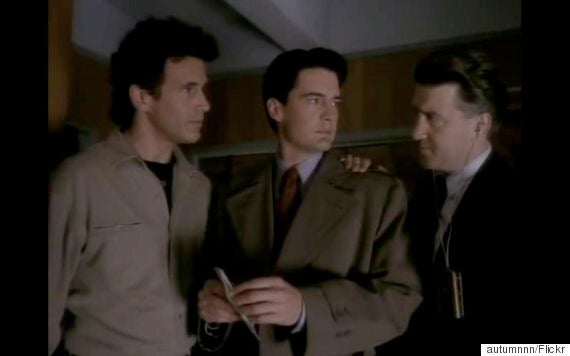 A scene from Twin Peaks with FBI Agent Dale Cooper played by Kyle MacLachlan (middle).
Lynch's much-applauded cult TV series hit the screens in April 1990. A second series aired until June 1991. The series centered on the murder of Laura Palmer in the fictitious town of Twin Peaks, with an investigation led by FBI Special Agent Dale Cooper, played by Kyle MacLachlan. Twin Peaks was an international and critical success -- fans were hungry for more. But, many believe the series was pulled too soon after the ABC network insisted the identity of Laura Palmer's killer be revealed midway through the second series. In fact, the die-hard fans, such as this journalist, are still mourning its loss. (Thank goodness for the DVD box set).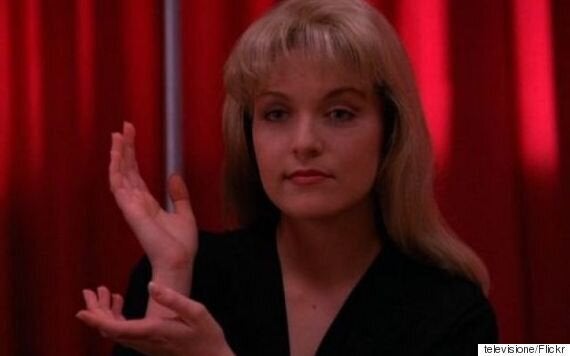 Sheryl Lee played the role of murder victim Laura Palmer on Twin Peaks. Picture Flickr
Naturally, fans were thrilled when Lynch announced Twin Peaks will be revived in 2017. It's believed several scenes have already been shot, while cast and crew are not given much notice to prepare, such is the veil of secrecy. But while it's believed many of the former cast members are to be included, there are several fan favourites who are patiently waiting for the call to action.
Connie Woods played one of the most mysterious characters on Twin Peaks. She wasn't even officially given a name apart from 'The New Girl At One Eyed Jack's'. Here, Woods spills the beans to The Huffington Post Australia about how she came to be on Twin Peaks in the first place, and what it was like working on the cult show.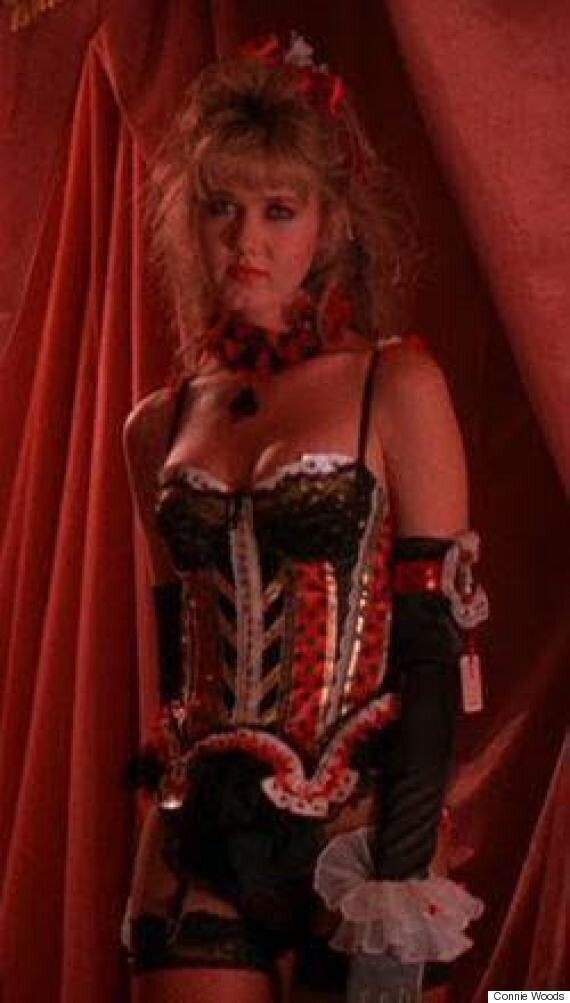 Connie Woods as The New Girl From One-Eyed Jack's.
"I went to a casting at Propaganda Films and, later, my agent called to tell me I would be working. At the time I was given the impression that I would be playing a saloon girl. I'm from northern Nevada and a saloon girl sounded like someone from a period piece, maybe a girl from a saloon in Virginia City, an old mining town about an hour away from Lake Tahoe. I had seen many pictures while visiting Virginia City when I was younger so I just assumed that I was going to be working on a Western.
"There was a handful of girls cast to play The 52 Pick-Ups. Our costumes had different playing cards on them. Once we were all on the set the first day and in our costumes we were taken outside and told to line up. David Lynch and a small group of people came out and were huddled together, talking and looking at all of us. David Lynch walked through the line and was looking at each of us very closely and watching our mannerisms. When he was near me, after watching me for a moment he said 'You'. Then he turned to the group and said a little louder, 'Her! It's her', and then he walked back to the group of executives and assistants. They talked for a moment and left. None of us knew what to expect and I certainly didn't understand what had just happened."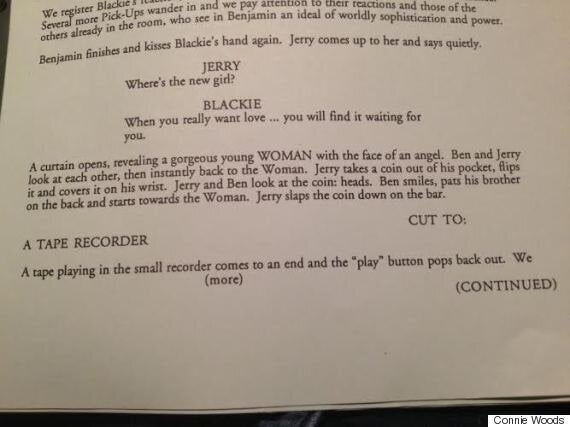 Twin Peaks script with a character description of The New Girl From One-Eyed Jack's.
"None of us knew what the storyline was and I was directed by David Lynch; right down to my eye movements. While on set I thought I was playing a 'working girl' that I assumed was a seasoned pro. It wasn't until watching Twin Peaks when it aired that I even knew that I was 'The New Girl at One-Eyed Jack's'. Ha! We didn't know we were in One-Eyed Jack's. Even the set looked like a cool old Western to me, so I still had that in my mind. If I knew that I was 'new' and 'freshly scented at the perfume counter at Horne's Department Store' I would not have tried to be so tough because I was a lot more naïve and innocent and I think the New Girl was, as well. My impression of The New Girl changed when I was able to watch the series. I was already blown away that I was personally chosen by David Lynch. I loved the set, too. But to see it edited together and to watch the build up, honestly, my jaw dropped and I really loved my character."
"Shooting was a dream and David Lynch is such a great talent. Being on the set felt surreal and I tried to take in and savour every moment, each time I worked. I didn't know the show would be iconic. However, I knew it was going to be huge because it was directed by David Lynch. I couldn't wait to get to work each time they called me back. I really loved it! Lynch makes every moment matter, every character is a piece of a puzzle. In his work you can't wait for each character's story line to unfold. It's delicious. In this case, add the build up to the introduction of The New Girl that takes place between Ben and Jerry Horne, amazing music, mystery, the colours, a cool costume and while watching it, you just want to know more."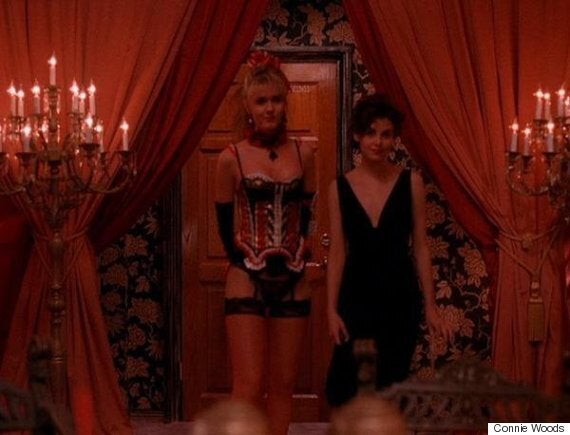 Connie Woods on the Twin Peaks set with actress Sherilyn Fenn.
"Will The New Girl make a comeback? I sure hope so. She has a great back story. She worked at Horne's Department Store at the perfume counter. Ronette Pulaski also worked there, so did Laura Palmer and Audrey Horne. That is where they would recruit girls to work at One-Eyed Jacks. Maybe The New Girl could run One-Eyed Jack's now if they are still doing business, or maybe she is reformed and doing charity work! Yes, I would hope to get to return. I think every actress in Hollywood is in line hoping to be on the show. It would be amazing. I still have to pinch myself to realise that working on Twin Peaks wasn't just a dream, even though it felt like it!"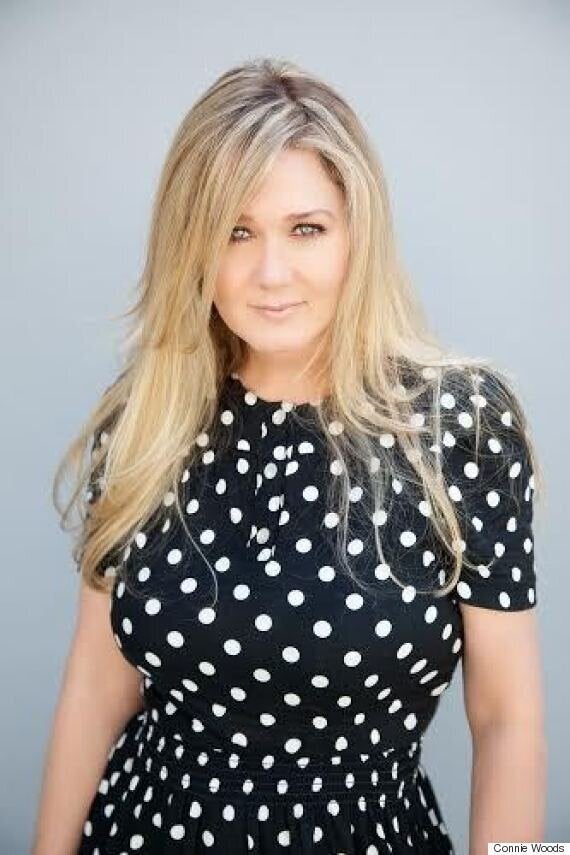 Connie Woods today. Picture Lisa Boyle
"I still get invited to Twin Peaks Festivals every now and then -- there is a convention coming up shortly that I'm invited to: the festival in Snoqualmie, Washington for the second time. Fans still remember me, which is a lot of fun! I have a couple of things in the works right now; a short film that will be shooting this year, as well as a documentary about a beautiful group of people that are trying to get a bill passed in Ohio (HB #267, Trooper's Law) to protect injured and orphaned deer from being killed simply for being orphans. There are some terrible injustices that we will bring to light in the documentary. I'm so proud to be spearheading this project and helping in my own way to get this story told.
"Aside from artistic ventures I will probably always be entrepreneurial. I have some software and a phone app that will launching soon. So I guess you call me an Interpreneur (Internet entrepreneur) now. 'Actress/Interpreneur', it has a ring to it, doesn't it?"
Things The Fans Want To Know
The cliffhanger at the end of season two of Twin Peaks left fans wanting more! What happened to the nurse that stole the ring from Annie in the Hospital? Is Agent Cooper now Bob (full time) and is he going to destroy Twin Peaks? Was Leo killed by those spiders? I wanted to know if they could enter the Red Room again and rescue the real Agent Cooper, and the rest of the cast that was stuck there. After all, most of them met their demise because of Bob.
Then, there's the New Girl At One-Eyed Jack's. There was this complete build up/introduction to her character when Ben and Jerry Horne are sharing brie cheese sandwiches. They were on their way to One-Eyed Jack's to flip a coin to see who got to turn out The New Girl. 'Freshly scented at the perfume counter at Horne's Department Store'. I kept waiting for this story line to evolve. I knew that she had ties to Audrey Horne, I saw her in a couple of scenes with her. I knew she had ties to Ronette Pulaski -- they both worked at the perfume counter. I am pretty sure she may have worked with Laura Palmer at some point, too. That is how all of the girls made their way to One-Eyed Jack's. Of all the characters on Twin Peaks, I have to say this one had such a delicious build up, but then... we were all just left hanging.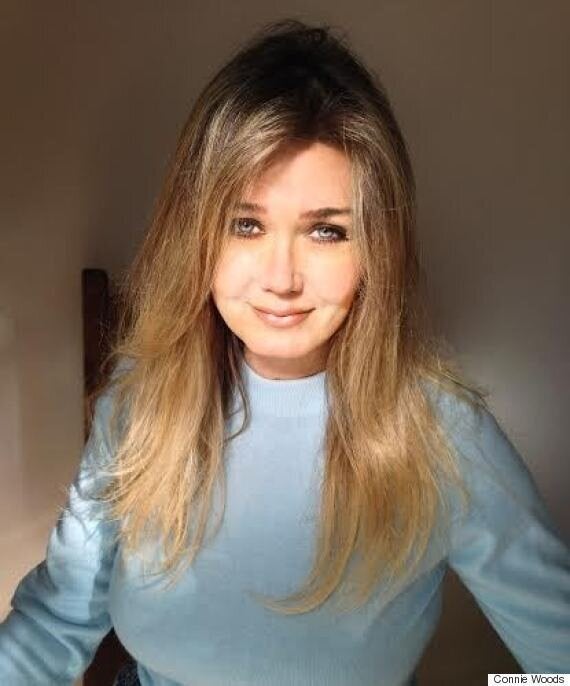 Connie Woods is hoping she is one of the popular cast members of Twin Peaks to appear on the 2017 series.