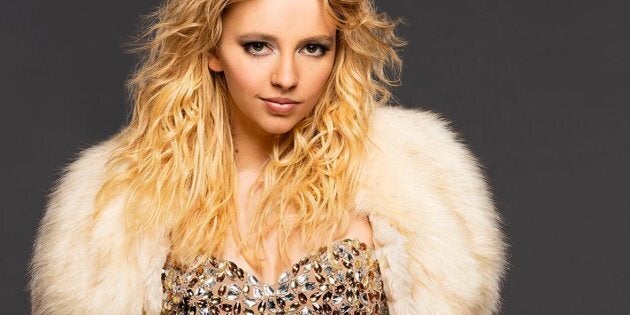 No one expects an unauthorized Lifetime movie to be good ― or even 100 percent accurate, for that matter ― but the network's Britney Spears biopic, "Britney Ever After," which premiered Saturday night, has permanently lowered our expectations.
The movie, which was not approved by Spears or her team, aired just days after the 10-year anniversary of the time the singer shaved her own head. The incident was included in the film, but like many other things in the movie, Lifetime didn't get everything quite right.
This exasperated fans on Twitter to no end. They took issue with the flagrant anachronisms of having flat screen TVs and iPhones in the early 2000s, for example:
Meanwhile, the casting of actors who looked nothing like their real life counterparts was also a big complaint:
Others were incredibly peeved by the fact that Lifetime couldn't even get some of Spears' most iconic outfits and costumes right.
The filmmakers took some liberties with the legendary matching denim outfits that Spears and Justin Timberlake wore to the 2001 American Music Awards:
The low-budget quality of the costumes Spears wore in the film were also a point of contention:
Then there was the whole issue of making a Britney Spears biopic without including any of her music:
And at times, the cheesy dialogue was just an insult to everyone involved:
Overall, "Britney Ever After" left Spears fans wanting much more for the pop princess.