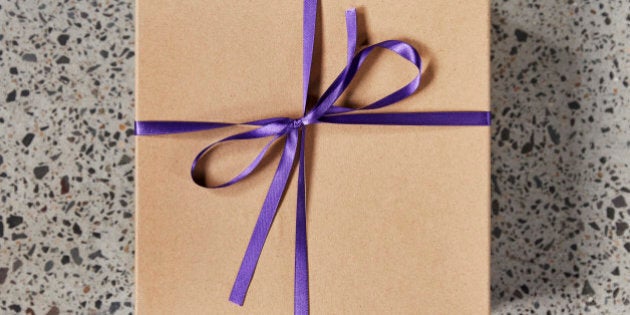 Sydney-siders may already be familiar with the non-profit charity Two Good and its "you eat one, we treat one" lunch deals (and if you're not, it's about time you get acquainted.)
For everyone else, Two Good offers "deliciously wholesome, organic salads" and lunches created by Sydney chefs and delivered to your workplace via Deliveroo (Sydney only), as well as breakfasts delivered NSW-wide.
Sound good? As the name suggests, it gets better. For every lunch you order, the same meal is delivered to domestic violence shelters throughout NSW, including the Women's and Girl's Emergency Centre, Elsie's Refuge for Women and Children, Kilara Women's Refuge, Dolores Single Women's Refuge, A Women's Place, St Canice's Kitchen and The Wayside Chapel.
Furthermore, the charity employs women from the very refuges it supports, paying them above award rates to make the lunches you order.
As awesome as that already is, now the organisation has come up with another initiative, this time to support women in domestic violence shelters on Mother's Day. And it all stems from a simple purple bow.
"Two Good has been going on for about a year now, and about six months ago I met a lady [Lisa McAdams] who had spent time in a refuge, and she spoke about the time when she arrived with no toiletries," Two Good co-founder Rob Caslick told The Huffington Post Australia.
"She was given some basics and they were wrapped in this beautiful purple bow. It was a pivotal moment for her. For so long been shown she was not worthy, yet someone had shown her she meant something by spending the time to tie this purple bow.
"I just thought, 'I'm sure we can do that, we can recreate this purple bow moment,' which is how the idea for care packs came about."
The Two Good care packs include professionally made hair and skincare products -- namely, Two Good shampoo, conditioner, cleanser and moisturiser -- beautifully packaged and sealed, of course, with a purple bow. The premise remains exactly the same: buy one for yourself and one gets donated to a shelter.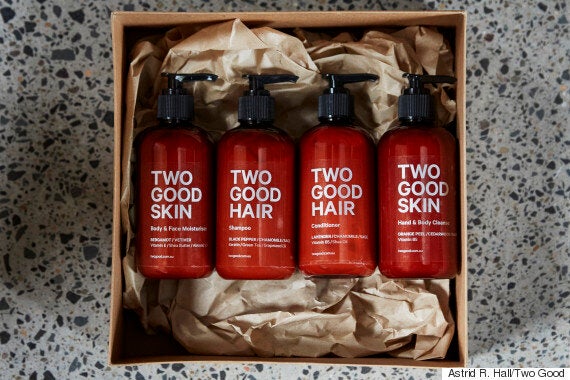 Launching ahead of Mother's Day (though orders for this run have unfortunately closed) Caslick is hopeful the initiative will become an ongoing thing.
"Mother's Day is just a launch. From there, it would be amazing to lock in a really good hotel partner and go national, really, and be able to provide a supply of products to women's shelters throughout Australia," Caslick said.
He also spoke of how something which seems so simple -- a nourishing lunch or a nice package of toiletries -- can in fact make a world of difference to someone in a refuge.
"One of the other things Lisa spoke to me about was how, when it comes to these refuges, there's just not the money. They are all government funded, and while great people work there, they aren't the sort of places you would go and stay if you had a choice," Caslick said.
"To receive something with the Two Good packaging and design -- which is something we incorporate even into our lunches -- it's showing people they are worth something.
"We spend a lot of time on the design of our product, the selection of ingredients... I want to go that extra mile to show people they are worthy of this."
Popular in the Community