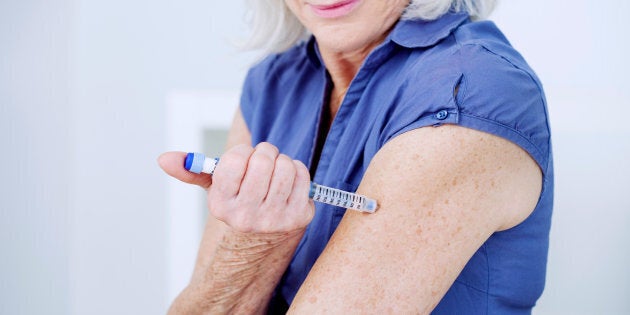 Treatment for people with type 2 diabetes just got cheaper and less intrusive with a once-a-week injection now on the Pharmaceutical Benefits Scheme (PBS).
The listing of the drug Bydureon will mean about 250,000 Australians living with type 2 diabetes can now more easily access the one-jab-per-week treatment instead of having to inject a number of times each day.
That's because the PBS listing vastly lowers the cost of Bydureon, saving about $1600 per year.
Health Minister Sussan Ley will reportedly announce the listing of the new diabetes treatment today, which is part of a $70 million suite of new medicines to be included on the PBS.
The added drugs are also said to include treatments for cervical cancer and other life-threatening illnesses.
Senior coalition minister Steve Ciobo was confident the changes would have a big positive health impact for many Australians.
"We are bringing into place new medicines that will have a beneficial impact, especially around type 2 diabetes, we will see patients potentially going from having to have two injections a day to only one per week," he told ABC television.
"The impact ... on the Australian community is of course very significant."
Bydureon is the brand name for the drug Exenatide -- a synthetic form of a substance found in a particular lizard's saliva, the Gila Monster, native to south western USA and parts of Mexico.
"Sometimes medical discoveries are found in unlikely places," Diabetes Australia spokesperson Renza Scibilia told The Huffington Post.
Scibilia said the drug would help prevent complications of type 2 diabetes including blindness, amputations, damage to the kidney and cardiovascular disease.
There are 1.2 million people with diabetes in Australia and 90 percent of them have type 2 diabetes -- a progressive disease where over time the body becomes resistant to the effects of insulin or gradually looses the ability to produce insulin.
It can be managed with healthy lifestyle changes, however it can get to the stage where tablets or insulin must be taken.
"It surprises some people to learn that the progressive nature of type 2 diabetes means many people with type 2 diabetes need injectable drugs when the oral treatments don't work sufficiently," Diabetes Australia CEO Greg Johnson said in a statement.
"There are about 250,000 Australians with type 2 diabetes currently using insulin and other injections, and for many people this means multiple injections every day.
"For many, this once-a-week injection form is ideal and it's now affordable with the