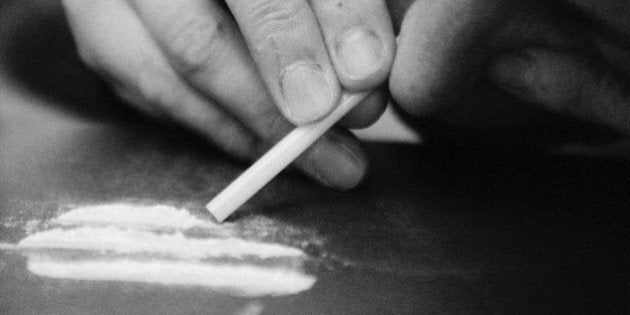 The one simple truism of the drug policy debate is that there are no simple solutions, nor much consensus. Solutions become even more difficult to find if you're focused on the wrong goals.
The current global drug policy goals -- the elimination of the use and trade of illicit narcotics -- outlined in the UN's Political Declaration and drug control conventions don't address the ground truth of the global drug problem. And these goals obfuscate the intent that drove the development of the conventions -- reducing the harmful effects of substances that are being, or are likely to be, abused in such a manner as to constitute a public health and social problem.
The story of how UNGASS 2016 has come to be, is itself evidence that there might be a problem with global drug policy goals.
The global drug policy that underpins the UNGASS 2016 finds its origins in three drug control conventions: Single Convention on Narcotic Drugs 1961, UN Convention of Drug Convention on Psychotropic Substances 1971, and UN Convention against Illicit Traffic in Narcotic Drugs and Psychotropic Substances 1988.
Periodically, UN member states set out how they'll implement these conventions in the form of a Political Declaration and Plan of Action.
In 2009 the UN member states established the Political Declaration and Plan of Action International Cooperation Towards an Integrated and Balanced Strategy to Counter the World Drug Problem.
It was due to expire in 2019.
Until 2012, at least on paper, all was going to plan. That year representatives from Mexico, Guatemala and Colombia successfully lobbied for an extraordinary Special Session of the UN general Assembly to be held on the world drug problem.
Mexico, Guatemala and Colombia argued that the current approach to drug control wasn't just failing, but it was playing into the hands of criminals. In short, these countries were war-weary from being on the frontline of the war on drugs for so long: and with little sign of peace.
Unfortunately, the story of how the UN General Assembly Special Session on the World Drug Problem 2016 has come about, doesn't provide any further clarity on what changes are needed.
Since the announcement in 2012, much of the global public policy debate on the world drug problem has been less than helpful. Discussions seem to have focused on strategy not policy goals.
Civil society's policy discourses have focused on demanding drug policy reform that stops the harm of the war on drugs. But this doesn't address what ought to be done about the global harms created by the abuse of narcotics and psychotropics.
The UN University recently argued that there is a tension built into global drug policy because narcotics are both a source of social harms and social goods. Some argue that the legitimacy of this argument is supported by the positive social goods realised by the decriminalisation of marijuana possession and consumption. Add to this mix the unintended harm caused by the war on drugs and you've a nascent argument for a revolution in global drug policy.
The current goal of global drug policy clearly relates to illicit narcotics and psychotropics. And, as such, by definition this doesn't include those narcotics and psychotropics that present legal social goods. As has been proven in Portugal, and the US, sovereign states still maintain the capacity to regulate narcotics that provide social goods.
Some experts have been arguing vehemently for decriminalisation or legalisation of drugs, referring to the Portugal experience to support this position. Yes, Portugal has decriminalised drug possession, but the dealing, production or growing of drugs remains a criminal offence.
When the Portuguese government decriminalised drug possession it also made substantive investments in social and health programs: including minimum income supplements and addiction treatment. If anything the Portugal experience highlights the need for innovation in drug control policy: not simplistic decriminalisation or legalisation.
In contrast, I propose that global drug policy needs to be focussed on a realistic goal: reducing the drug-related harm experienced by individuals and communities.
A strategy focussed on a harm reduction goal requires a three-pronged approach: supply and demand reduction strategies, and harm minimisation. At present the global drug policy primarily focuses on supply reduction.
Embryonic versions of the three-pronged model for combating drug problems already exists in Canada and is part of Australia's National Drug Strategy.
Supply reduction is referred to as 'prevention' in some places and has traditionally been seen as a frontline program that targets drug dealers and importers to reduce the availability of drugs. It's believed that if we can reduce the number of dealers and the availability of drugs we may prevent drug use as well.
This piece is not meant to be a blunt instrument targeting drug users. Instead it's about strategic interventions that have impacts on supply. In the global context this piece should be focused on the disruption of global illicit narcotics and psychotropic drug supply chains: in China, Myanmar, Laos, Afghanistan, and Mexico.
Demand reduction has at its core, a focus on reducing the desire or need for illegal/illicit drugs in our communities. This has many shapes, and includes early intervention, education, demand for treatment and measures designed to remove the user's need from the equation of drug trafficking.
The harm minimisation or harm reduction strategy is an attempt to reduce the drug-related harm experienced by individuals and communities. This is typically seen as the safety net for the other two policies, and accepts the reality that the other policies will never be completely successful. Included in this strategy are healthcare programs focused on the health and safety of those who are engaged in unhealthy and unsafe drug use practices.
The narcotic and psychotropic conventions have been operating for over 50 years, but tangible progress towards minimising and eliminating the availability and use of illicit drugs and psychotropic substances has been marginal at best.
Decriminalisation of illicit narcotics and psychoactive substances is unlikely, on its own, to reduce the societal harm created by the use and abuse of narcotic and psychotropic drugs. And as illustrated by the illegal trade in tobacco products, decriminalisation isn't a guarantee that the violence and corruption associated with black markets will be eliminated either.
UNGASS 16 is likely to be controversial, but unless consideration is given to redefining the underlying goal of world drug policies, there will be no change in the prospects for reducing the harmful effects of drug abuse.