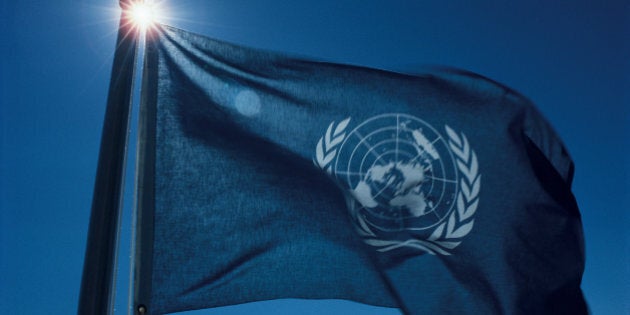 A campaign for equality is brewing at the United Nations with unpaid interns challenging Secretary-General Ban Ki-moon himself for greater recognition and remuneration.
A campaign by several intern organisations has kicked into high gear, sending a public letter to Ban claiming only seven U.N. bodies provide stipends to interns, and asking for immediate reform to support internships.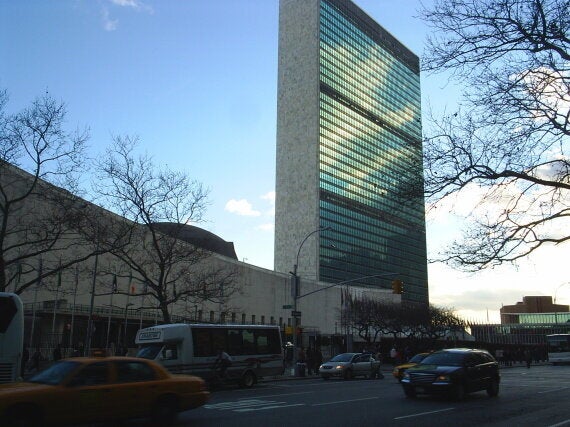 UN headquarters in New York City(japedi/Flickr)
Several Australians who previously interned at the UN told The Huffington Post Australia of long hours, high pressure and responsibility, and struggling to make ends meet.
Elena Mailer, from Sydney, worked in the Department of Economic and Social Affairs for five months this year. She said living in New York City as an intern was a financially stressful situation.
"I planned to rent a room in an apartment, but it was too expensive. I stayed in a women's dormitory with subsidised accommodation. It would have been double the price if I didn't stay there," Mailer said.
"The girls would find out where the fancy UN functions were, we'd have a roster of where there would be free food."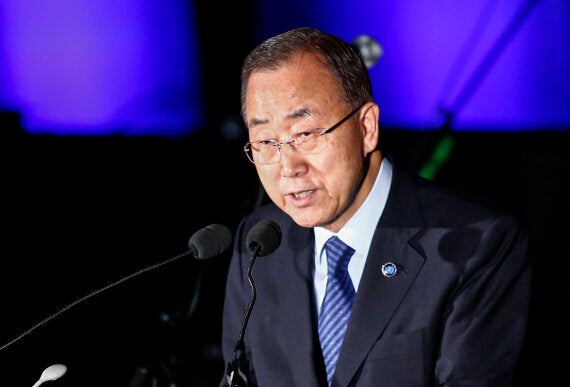 UN Secretary-General, Ban Ki-moon (Getty Images/Kena Betancur)
Catriona MacGregor, formerly of Melbourne, said she and friends also relied on food provided at official functions.
"I was trying to go out to as many as I could, to get free food or drinks. It costs a lot to go out for a drink and to network. If I was going out, I was trying to find the cheapest things possible," she said.
"Another intern couldn't even spend money on milk. She was always looking around the office for milk powder. I knew an intern who walked from Brooklyn to HQ everyday to save money on the subway, even though the temperature was usually well below zero."
MacGregor said the UN "practically runs on interns", and that stipends or wages for interns should be paid.
"Just because we can and will work for free, doesn't mean we should. I was told I had to work full-time. I know a lot of interns that would wake up at 6am for a conference call at home, then go into work until 9pm," she said.
"There are hundreds of interns at the UN at any time. Imagine what that work is worth."
Both women said unpaid internships favoured people from richer backgrounds, and were biased against people from poorer countries who could not afford to support themselves for several months.
"There should be a stipend to help cover living expenses. The system favours people from wealthier countries -- I did not meet one intern from Africa in my time, and very few from Latin America," Mailer said.
"It benefits the people who can afford it, who are often western and white."
The UN claims a General Assembly resolution from 1997 prevents it from paying interns.
"It's too bad in a way, because I think it does limit the opportunity to those who are able to pay their own way and house themselves," UN spokesman Stephane Dujarric said last week.
"Unless the General Assembly changes those rules, there is no change in sight."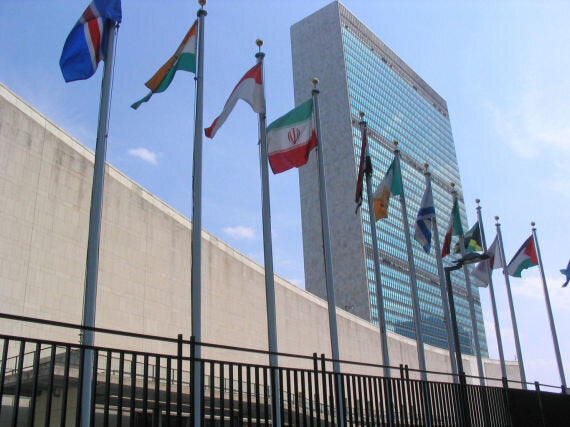 The UN General Assembly is under pressure to change a resolution to start paying interns (Ashitakka/Flickr)
Alex Renault, a former intern with the International Labor Organisation in Geneva, is part of the Pay Your Interns Initiative. He said the group had been pushing Ban and the UN Secretariat for a stipend for several months, but had only been granted a meeting after Hyde's story emerged.
"We're asking for a stipend that enables interns to be autonomous. In order to make it fair for every intern, every organisation should provide interns with a stipend," Renault said.
The PYII, as well as the New York-based Quality and Fairly Remunerated Internships Initiative, claim unpaid internships violate UN values around decent work, equal opportunity, and diversity, as well as Article 23 of the Universal Declaration of Human Rights which states: "Everyone who works has the right to just and favourable remuneration ensuring for himself and his family an existence worthy of human dignity."
Renault called unpaid internships "unfair and discriminatory" and against UN values.
"The UN knows it's a great opportunity for young professionals, but since it's not paid, its not given to everyone -- only the people with the financial support of their families," he said.
"We want to insist that we're not against the UN -- it's the opposite, we totally support the organisation -- but we think providing paid internships is essential to follow their values."
"It will be hard to make things change that quickly, but we want to raise the issue," he said.
"We're hoping to make this issue a long-term issue, but it's very hard, because most of us are here only for three or six months."
*The author of this article was engaged as an unpaid intern for the United Nations for three months.