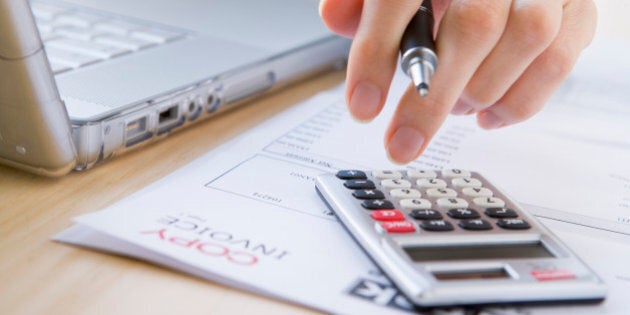 Aussie small businesses are folding under the weight of unpaid invoices, with a recent report showing they are owed $26 billion by their customers.
The Late Payments Study, commissioned by PayPal and Intuit Australia, shows that the average amount owed to each small business at any one time is $13,200, with more than a quarter forced to take out a loan to cover their own expenses.
Some owners even cut back on buying groceries at home (9 percent) while others delayed rent or mortgage payments to bridge financial shortfalls.
The research also found small business owners are spending an average of 12 days a year chasing unpaid invoices, yet less than a third implement electronic payment systems which would speed up payments and improve cash flow.
As businesses increase in size so too does the total value of outstanding invoices, ranging from $6000 where the owner works alone to $22,000 in businesses employing three or more staff.
Other key findings showed:
Only 12 percent of small businesses request upfront payment with two thirds (67 percent) taking up to a week to issue an invoice and one in 10 invoicing more than a week after work has been completed;
27 percent of small businesses have been forced to take on loans or credit to pay suppliers and wages;
24 percent of small businesses that don't insist on upfront payments wait more than a month to be paid for their services;
29 percent of small businesses that don't insist on upfront payments say reducing the time taken to get paid will enable them to run the business more effectively.
The cash flow issue is affecting businesses that can least afford it too, with the latest ABS figures on small business closures showing that in 2013-14, business exit rates were highest for businesses with annual turnover under $50,000 and lowest for businesses with annual turnover of $2 million or more.
"One of the key reasons is that many small businesses start with a bad idea -- an idea that was never going to work. But the biggest reason for failure is a lack of capital.
"It's a common story that many people go into business under-capitalised and they just run out of money," Hayes said.
Nicolette Maury, country manager and managing director of Intuit Australia said now more than ever, small businesses need to look at how they manage payments -- one in five small business owners admit they can't afford any outstanding debt before they cease trading.
"Australians are generally considered to be laid back, humble people, but when it comes to business management and cash flow, our research shows business owners need to take charge and bring cash back into their business more quickly," she said.
"Despite most small business owners being willing to pay for services on completion when dealing with other small businesses, very few are asking for the same courtesy from their own customers and it's costing them dearly."
Online invoicing solutions include those offered by the new partnership between PayPal and QuickBooks Online.
Emma Hunt, director of small business for PayPal, said the "pay now" function within QuickBooks Online gives customers a simple way to pay using PayPal -- with a credit or debit card.
"Working with over 110,000 merchants in Australia, we understand that cash flow can present a challenge for growing Australian businesses," Hunt said.
"We are committed to helping Australian entrepreneurs get paid faster and more seamlessly -- by offering their customers convenience and choice. Australian small business owners should have confidence that they can easily access the technology and resources to best manage their payments."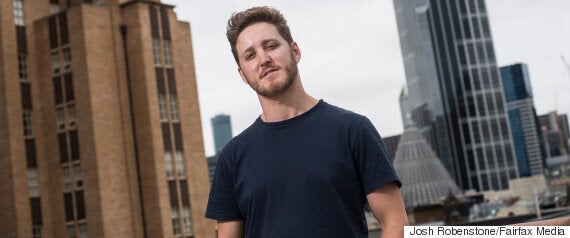 Daniel Platt's tour company Localing used a manual invoicing system when they ran into book-keeping problems.
One small business that did struggle with invoicing is Melbourne-based private tours company Localing.
Founder and co owner Daniel Platt said at one point Localing used three invoicing systems -- and none were compatible.
He said as his business dealt with a lot of overseas clients, he would often wait up to two months for payment.
"We were typing out manual invoices. I'd do some, my business partner would do some and then our staff would be doing some, and keeping track of invoice numbers was very cumbersome and very slow."
Platt has now moved his business to QuickBooks Online, which he believes saves a lot of time and has seen invoices paid much faster.