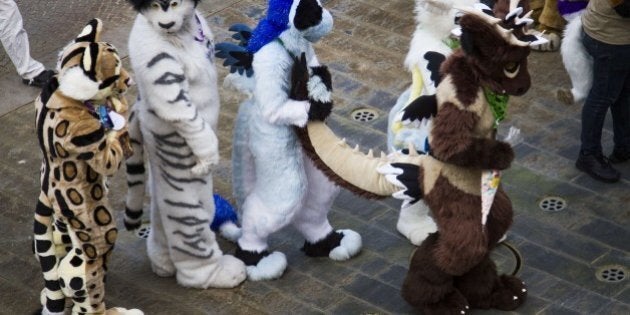 It could have ended in a huge misunderstanding.
A group of Syrian refugees in Canada found themselves staying at a Vancouver hotel at the same time the premises was hosting the Canadian city's fifth Furry convention, dubbed VancouFur.
Furry fandom is a subculture where people dress as fictionalised, human acting, animals.
However the event's 800 attendees were warned the "Furrysuits" penchant for pantomiming may confuse the refugees who "may not be familiar with all the hand gestures we make".
"Keep in mind that they likely will nit want to interact with you and consent is important for everyone."
"A major concern that Vancouver has is ensuring that each and every one of the refugees (and attendees) feels welcome and safe and the fact that this is likely to be a major culture shock to them."
Culture shock or not, the Syrian kids seem to have adjusted just fine.
Canada's government has announced it will seek to admit a record number of immigrants as it shifts its focus on family reunification and the settlement of refugees.