CANBERRA – Coral bleaching on Australia's Great Barrier Reef appears to be intensifying with aerial surveys finding, for the first time, back-to-back severe bleaching events.
And Australian researchers from the ARC Centre of Excellence for Coral Reef Studies insist the disastrous scenario has not been caused by El Niño, but say record-breaking temperatures driven by global warming are to blame, and they are expecting high levels of coral death.
Overall, two-thirds of the vast protected World Heritage Site has been affected.
According to the Centre's director, Professor Terry Hughes, severe bleaching in 2016 of the northern third of the Reef has been backed in by intense coral bleaching in 2017 in the reef's middle third.
"The combined impact of this back-to-back bleaching stretches for 1,500 km, leaving only the southern third unscathed," Hughes said.
"The bleaching is caused by record-breaking temperatures driven by global warming.
"This year, 2017, we are seeing mass bleaching, even without the assistance of El Niño conditions."
It comes as surveys find the slow-moving Cyclone Debbie damaged coral, most likely along a path up to 100km in width, but the ARC researchers say it's too early to know the full extent.
As well, they predict any ocean cooling effects related to the cyclone are "likely to be negligible in relation to the damage it caused".
Severe mass bleaching events have now been recorded for the Great Barrier Reef four times: 1998, 2002, 2016, and now in 2017.
In the severely affected central region, the researchers anticipate high levels of coral loss.
The researchers explain it takes at least a decade for a full recovery of even the fastest growing corals, so the back-to-back mass bleaching events offer "zero prospect of recovery" for coral damaged in 2016.
Click below to follow HuffPost Australia Politics on Facebook!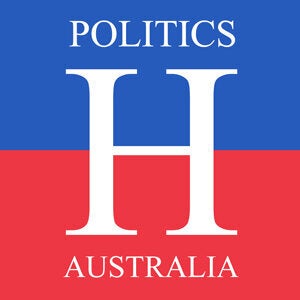 ALSO ON HUFFPOST AUSTRALIA