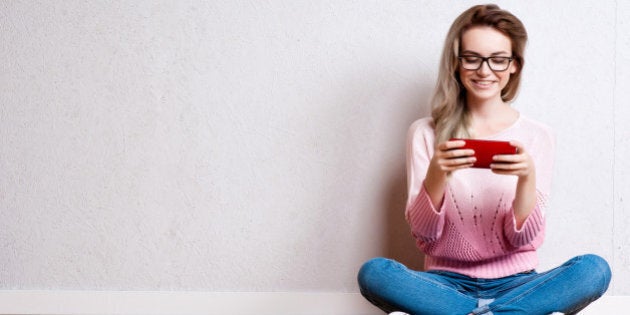 Let's face it, half the joy of using Facebook or Instagram is reading the comments section.
Sadly though, it's often a bigot's playground that breeds negativity and bullying -- hardly a safe place for teens to discuss real issues in their lives.
Melbourne based social app Vent recognised that and after initially launching as a place for adults to air their frustrations, the platform has evolved into a supportive environment where young adults can safely interact.
"When we first started the app it was actually built to vent frustrations. It was around the time when the Gillard government was going through all sorts and the Essendon drug saga was kicking off, and we sat around realising that we'd just spent an hour complaining about things that were happening in the news. Rather than letting those 'vents' play out on a platform like Facebook we decided to come up with a social app where people could express feelings about things that were frustrating in society," co-founder Dean Serroni told The Huffington Post Australia.
"My business partner is a digital designer and he designed a very colourful, vibrant and uplifting platform. We noticed that rather than people in their 30s complaining about public transport and phone bills we actually had a lot of teenagers gravitating towards our product to express their feelings and to talk about things they were experiencing at school, or personal issues such as coming out with their sexuality."
From there Serroni and his business partner spent the next 18 months adapting the platform to provide an outlet for a younger demographic to express their feelings and connect with people who can relate to them.
"Vent is a feed-based app, almost like an Instagram or Twitter type platform. We have a concept of 'listeners' and 'listenees' rather than followers and the idea behind that is that it's a slightly deeper connect you have with the people you're listening to," Serroni said.
"We have emphatic response buttons on our posts. So whereas on Twitter you would 'favourite' something or on Instagram you would 'heart' a photo, we adapt the buttons to the emotion the person might be feeling. So if you post an excited vent, for example, people can choose from a 'hug' or a 'yay' button, whereas if you post a sad vent there are options such as a 'hug' or a 'here for you' reactions to provide supportive interactions on the post, depending on the emotion."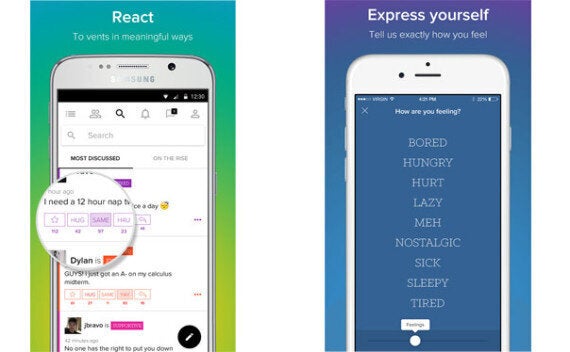 Enjoying pretty speedy growth, an average of 20,000 users are signing up to Vent each week. Three million vents are being posted each month, generating 20 million supportive interactions and comments.
"We have moderation tools built into our product. There are anonymous social networks out there where people aren't accountable and can behave however they like. As a result, users are reckless and get away with behaving badly. With our platform you have to create a username and verify your details. What that allows us to do is have the ability to close accounts that are reported for bad behavior. If a user has been particularly bad we will ban their device altogether so they can't get back on. We monitor that very proactively because our whole value proposition is being a supportive community," Serroni said.
With 80 percent of Vent users are aged between 13 and 24, the need for even more support was apparent to Serroni.
"Because of the nature of our audience we have a lot of users coming from the LGBTI community. I guess because they don't feel comfortable on Facebook talking to real life friends, so they come to Vent to meet like minded people. As a result we have identified that some people need a higher level of support than just peer support, so we're looking for ways we can better support these people in conjunction with the likes of Reachout and Head Space through education and by directing them to the right resources," Serroni said.