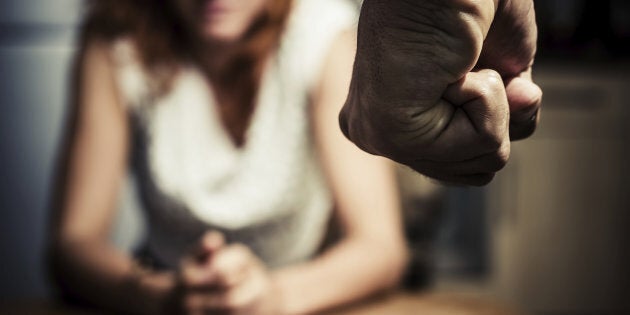 "The same policies will only produce the same tragedies. That's why I promised to change it all."
That's how Victorian Premier Daniel Andrews introduced his state's "unprecedented" package to stamp out domestic violence on Tuesday. The state budget has as its centrepiece $1.91 billion for domestic violence programs, which Andrews said will implement all 227 recommendations of the landmark Royal Commission into Family Violence.
There's money for 17 new support and safety hubs statewide, money for more emergency counselling and crisis support, for more crisis housing, for hundreds of new child protection officers, reforms to the court and justice system, reforms to policing and corrections, and the what is being spruiked as "one of the world's first family violence prevention agencies."
The Victorian government, under Andrews, has made domestic violence one of its top priorities. Last year it committed $572 million to the scourge -- which, as we revealed at the time, dwarfed the amount pledged by even the federal government -- and Tuesday's announcement only continues that theme.
Dr Troy McEwan, a senior psychology lecturer and family violence expert at Victoria's Swinburne University of Technology, said committing big money to the problem would pay off in the long run.
"Family violence underlies so many issues in the community, so putting funding into it is a way of saving money in other areas like policing, justice, health, education, child protection. This is putting the safety rail at the top of the cliff rather than trying to catch people at the bottom," she told HuffPost Australia.
"It's a really good message being sent."
$448.1 million for 17 Support and Safety Hubs, to link victims and children to support and services;
$270.8 million for victim assistance, after-hours crisis support, counselling and therapy;
$269.4 million to "enhance the response of Victoria's legal system to family violence", including specialist Family Violence courts, expanding legal help for victims, and new court case management systems;
$133.2 million for housing, including refuges, more private rental and public housing properties, and specialist Aboriginal violence refuges;
$95.4 million investment in the state's "family violence workforce", including more mental health, alcohol and drug services, and expanded training;
$76.9 million to "hold perpetrators of family violence to account and to change perpetrator behaviour";
$33.5 million for specialist support for Aboriginals and Aboriginal organisations and communities, including early intervention and prevention programs, and victim support;
$29.2 million for assistance to vulnerable children and their families;
$131.9 million for child protection services;
$50.7 million for the Free From Violence prevention strategy
The new measures were widely praised by domestic violence agencies and support services, including Our Watch CEO Mary Barry.
"I have no doubt in my mind that the Victorian Government's substantial investment in family violence will prevent women and their children being hurt and killed," she told HuffPost Australia.
I commend the Government for investing in the whole spectrum – from prevention to response – as this is exactly what is needed to stop the horrific rates of violence against women and their children in Victoria and wider Australia."
"As the national organisation to prevent violence against women and their children, we look forward with working with the Victorian Government on its prevention strategy."
"This dual focus on immediate needs supported by a long term vision is the pathway we need to ensure women and children get the support required to stay safe and recover from family violence," saidEmily Maguire, CEO of Domestic Violence Resource Centre Victoria.
"This budget balances the changes we need now, like workforce development and more specialist support for victim/survivors, with future-focused investment in infrastructure like the Support and Safety Hubs, the Centre for Workforce Excellence and the Family Violence Coordination Agency."
The chief executive of the Centre for Excellence in Child and Family Welfare, Deb Tsorbaris, welcomed the priority given to children affected by family violence.
"There are thousands of vulnerable children in Victoria," she said.
"It's important to acknowledge that children are often the silent victims of family violence. It's terrific to see a government that is continuing to build what we hope will be a world-class child protection and child welfare response here in Victoria."
McEwen also praised the safety hubs, saying such referral and resource centres had found success overseas, but said she was still looking forward to seeing more detail on some of the prevention initiatives.
"As the Royal Commission pointed out, a major stumbling block in addressing family violence is a lack of communication between agencies. Safety hubs have been shown to be effective in other countries. There will still be challenges involved for agencies, but it's a good start," she said.
"It will be interesting to see how the funding will play out in terms of training and education. There is a real need in the safety hubs and the broader sector of ensuring people responding to victims and perpetrators are well trained. This has been a challenge. With more funding comes more jobs and staff, more need for training and education. We need to match on the ground support with staff."
McEwen also said the big focus on prevention and perpetrators, not just victims, was welcome.
"The focus has been on victims, but we'll be interested to see what this money has for people who engage in violence, because they're fundamentally causing the problem. You can have all the victims services in the world, but unless you prevent it, this will keep going with a new partner or family member," she said.
"While we support victims, we should be putting equal attention into responding to people who engage in violence and provide them with appropriate treatment interventions to help them stop."
In talking about the changes, Premier Andrews said he hoped the proposals would have impacts far into the future.
"These are vast and lasting changes, and they're going to save lives," he said.
"We need to keep victims safe. We need to keep perpetrators accountable. And we need to keep confronting the problems that cause family violence."
If you, a child, or another person is in immediate danger, call 000. For sexual assault, domestic and family violence counselling service call 1800 RESPECT (1800737732). 24/7 phone and online services. Visit Our Watch for more information.
Click below to follow HuffPost Australia Politics on Facebook!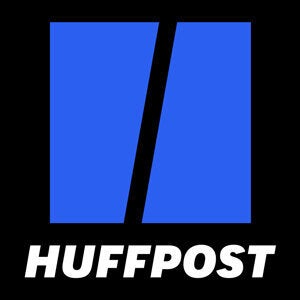 ALSO ON HUFFPOST AUSTRALIA