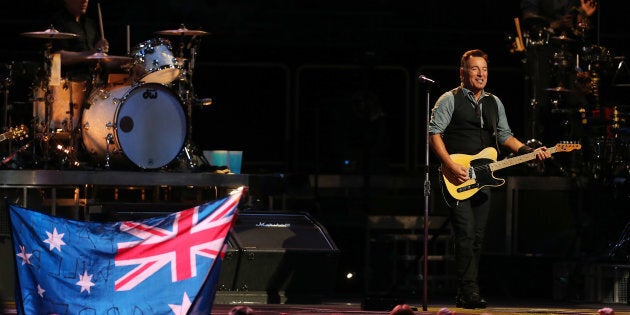 The music industry fears that increased fees for entertainment visas may force massive concert tours to skip Australia and festivals to jack up their prices, with claims that fees may leap by 600 per cent.
Currently, large performance tours -- which, for big artists like Madonna or Bruce Springsteen, can include more than 100 performers and crew -- receive bulk discounts on visa fees. Changes to the entertainment visa system which remove this bulk discount will add tens of thousands of dollars to the costs of staging these tours, according to Evelyn Richardson, the CEO of Live Performance Australia, the peak body for Australia's performance industry.
"For music festivals, concerts, commercial theatre, ballet and any production with a big crews, the whole visa fee is capped at $7200 and you pay no more," Richardson told The Huffington Post Australia.
"From now on it will be a flat fee for each person. It will add thousands to the cost.
The Department of Immigration and Border Protection said in a statement that, from next month, the current Temporary Work (Entertainment) visa (subclass 420) "will be incorporated into the new Temporary Activity visa (subclass 408)". Richardson said the changes mean that the fees to nominate for a visa will be reduced from $380 to $275, but the bulk discount will no longer apply -- meaning larger tours with a big crew, or music festivals that bring multiple international acts into the country at once, will be stung with far higher visa costs, borne by the promoter of the tour.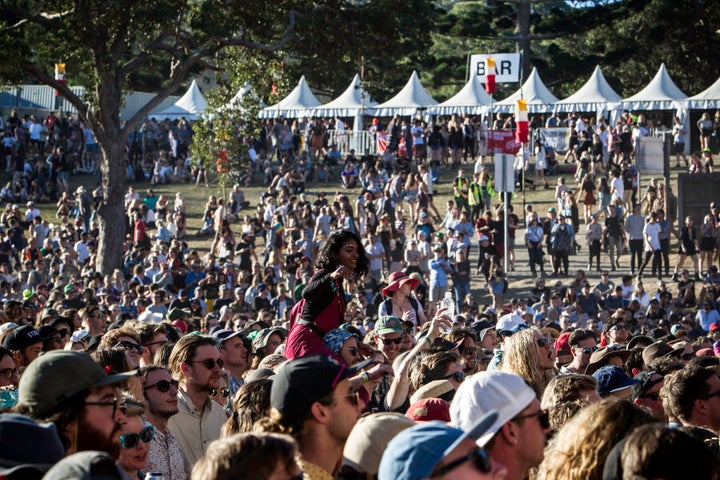 In a statement, LPA said this would mean the promoters of Byron Bay's Bluesfest -- which in 2017 boasts Santana, Barry Gibb and Neil Young -- would be facing a 600 per cent jump in visa costs, to $55,000.
"Other festivals such as Splendour in the Grass and the Falls Festival face visa fee increases of more than 200 per cent for their international artists," LPA said.
"These new fees add significantly to the cost of touring Australia, and will act as a major disincentive for international artists to come here compared to opportunities in other markets."
Richardson argued that the effects would be harsh -- ticket prices may be jacked up, fewer big tours (such as the likes of Guns N Roses, Bruce Springsteen who are touring in coming months) would visit Australia, festivals may be forced to downsize the number of acts they book, and the local support acts for tours and festivals may have to be scrapped.
Australian punk band Grenadiers posted an open letter to immigration minister Peter Dutton about the changes, saying the increased fees would have knock-on effects through the entire industry, from technical crew to bar owners.
Splendour In The Grass declined to comment for this article, but Bluesfest director Peter Noble slammed the visa changes.
"Someone must pay. Is it going to be the public through increased ticket prices? Or will touring artists accept lower guarantees? Will younger, emerging artists have less opportunities to tour?" he told HuffPost Australia.
"In the end it will be the public and people who work in the creative industries who will be affected negatively. This is a bad decision, an impost, it should be reviewed, it should be withdrawn."
Michael Chugg, of Chugg Entertainment, has brought some of the world's biggest bands to Australia; his roster in just the last few years has included Florence + The Machine, Elton John, Eddie Vedder, Elvis Costello and Bob Dylan, while his company also promotes the Laneway Festival. He said he was worried about the effect of the visa changes on the Australian music market.
"It will probably see the amount of internationals playing the bigger festivals reduce in number," he said.
"We have fought against raising ticket prices and will do everything to avoid this... It is very expensive for international acts to come down under [with] flights, freight etcetera, so we can't realistically see acts dropping prices."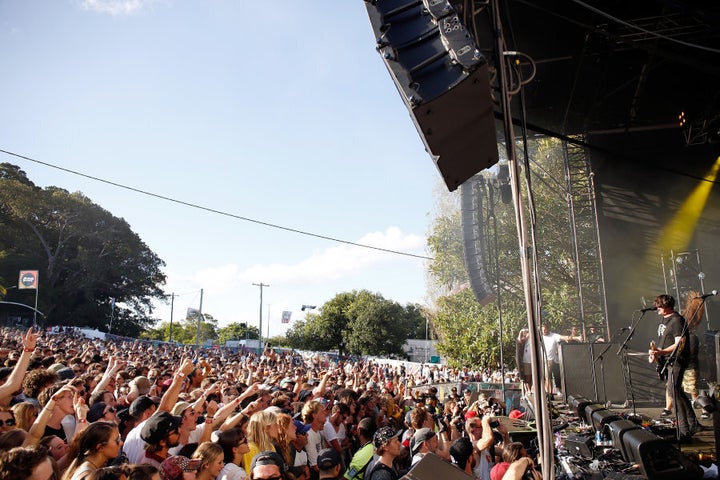 In a statement, the department defended the changes.
"At present, production companies which apply for more than 10 visas receive a bulk discount. This means that smaller productions (i.e. those applying for less than 10 visas) effectively subsidise larger productions," a department spokesperson told The Huffington Post Australia.
"Removing the bulk discount provides for a fairer fee structure and provides scope for the visa application fee to be reduced. Upon commencement of the changes the fee will be reduced from $380 to $275."
The music industry has criticised the consultation process around the changes, claiming the immigration department did not take on any of their suggestions or feedback on how it would affect the industry.
"We don't believe the consultation process has been adequate. [The department] put out a discussion paper, we put in a submission, we sought meetings, we provided additional info about how the industry works, but there seems to be a complete lack of understanding from government about how the live music industry works," Richardson said.
"The sector has taken enough hits over the last few years, this is another one of those."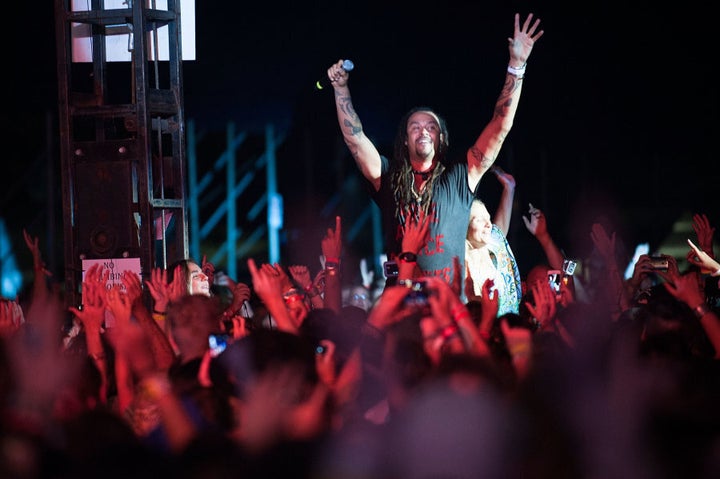 Noble also took aim at the government.
"The truth is there has been zero studies of the potential effect [of the changes]. Industry approaches to Peter Dutton, the immigration minister, to discuss the increased charges have received a complete shutout from him. Zero response," he said.
"There have been no discussions, we were just told that's the way its going to be. Now we fight a rearguard action... The lack of understanding of the entertainment industry & culture in general is the scariest its been for many many years," he said.
"99 percent of the industry is up in arms and are doing what ever they can, but Ministers of Immigration, Arts & other departments are refusing to meet."