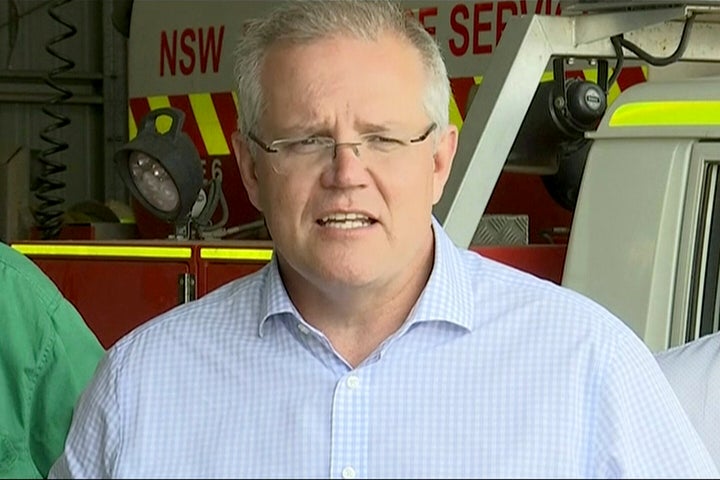 Prime Minister Scott Morrison has lead tributes for a NSW volunteer firefighter who died on the fireground on Monday after a truck rolled over in severe winds 70 km east of Albury.
Two other firefighters suffered burns in the accident.
"Devastated at the terrible news of the loss of another volunteer firefighter and two others injured near Jingellic in southern NSW where a truck has rolled over. In a separate vehicle another firefighter has been injured," the PM Tweeted.
"This is awful news for the families and our sympathies are with them. These are testing times. We are so grateful for the courage and dedication of our firefighters."
As many as 11 emergency fire warnings were in place in the state of Victoria, where conditions were expected to become extreme overnight, while fires were also threatening South Australia and Tasmania.
Tourists and Residents evacuate Victoria holiday spot
Thousands of residents and holiday makers have been told to evacuate a swathe of Victoria as soaring temperatures and strong winds fanned massive bushfires.
With the mercury set to top 40 degrees Celsius in Melbourne, authorities urged an estimated 30,000 tourists to leave East Gippsland, an area half the size of Belgium.
The fire danger is forecast to be extreme in seven of the state's nine districts and threatened to close the Princes Highway, a major road artery in the region.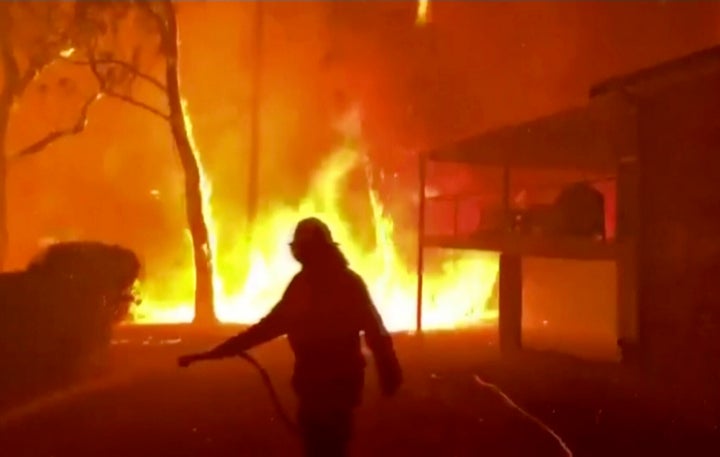 The warm front is heading rapidly into New South Wales (NSW), with temperatures expected to spike on New Year's Eve as hundreds of thousands gather around the harbour city of Sydney to watch its famous firework celebrations.
NYE celebrations have been cancelled in Parramatta, Wollongong and Campbelltown due to unsafe weather.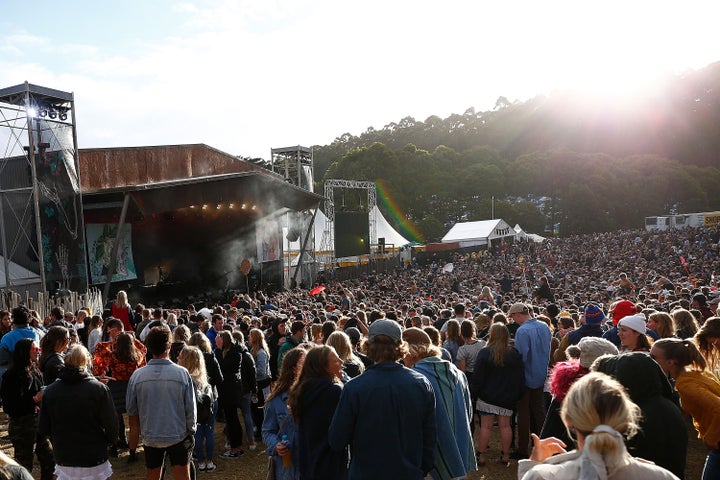 Swati Pandey contributed to this report.