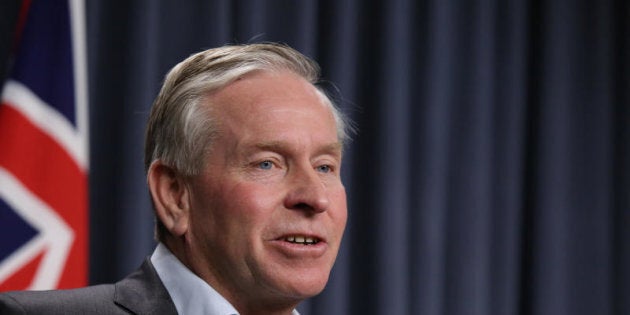 CANBERRA -- It's about six months out from the West Australian election and the ruling Liberal Party is taking time out to thrash around the Premier Colin Barnett's hold on power with former Ministers citing bullying, intimidation and lost purpose.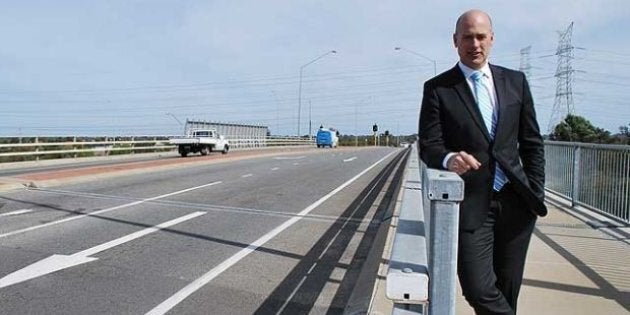 "The Premier is not listening," Mr Nalder wrote in the West Australian.
"Not to me, not to his Cabinet colleagues, not to his party room and certainly not to the community. As a result, the community stopped listening to him."
But the Premier, who has lead the party since August 2008, said Monday he will survive to lead the party to the March 11 state poll.
"I'm confident that I've got the support of the majority of Liberal members of Parliament so we'll see what happens," Mr Barnett told ABC Radio in Perth.
Asked about Mr Nalder's actions, the Premier said he was disappointed.
"Dean's been a new minister, he's in his first term of Government and he had a great opportunity in two big portfolios in transport and agriculture, I'd supported him in that, I gave him a lot of leeway to get on with it and I feel personally let down by his actions," Mr Barnett said.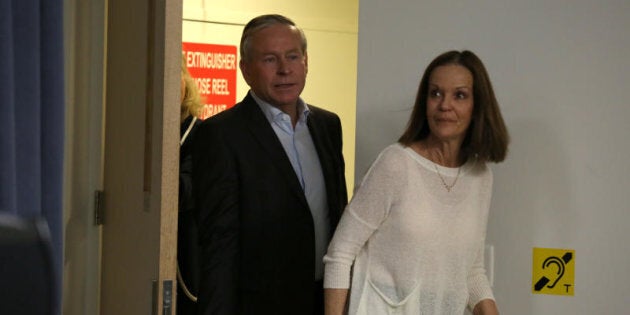 "I think he's missed a great opportunity to make a big contribution to this state," the Premier said.
Local Government Minister Tony Simpson also quit Cabinet over the weekend, while former Mental Health Minister Helen Morton has spoken out against Colin Barnett and his office.
"As I have said before; "out of control," "undermining", "threatening" "bullying", "intimidation" and "sidelining of ministers," she told ABC Radio in Perth.
"It is very demoralising and it is very divisive."
Remaining Cabinet ministers have presented a united front, walking into Monday's Cabinet meeting together and saying they were "mortified" by the action of their colleagues.
Deputy Premier Liza Harvey, Treasurer Mike Nahan, Attorney-General Michael Mischin and Health Minister John Day have backed their leader.
"We are mortified at the conduct of Mr Nalder and Mr Simpson and we all 100 per cent unequivocally support the Premier," Ms Harvey told reporters in Perth.