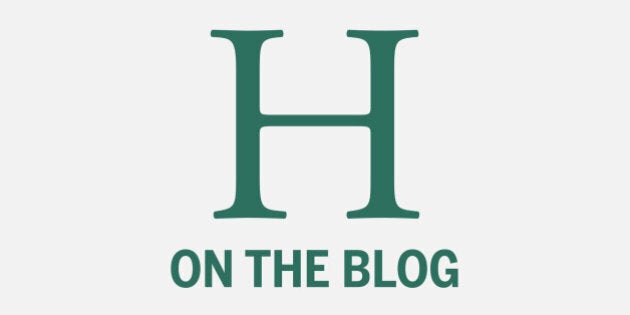 On a few occasions I have been told that I should stay in the closet for the sake of my career. That if I really do want to make it big in corporate Australia being openly gay could hurt those chances.
The first time I was told that was when I was 19, the most recent was a couple of months ago.
Why? Because Australian business just "isn't ready for LGBT people".
I have to disagree with those who tell me that, because corporate Australia is leading the battle to realise LGBT equality. Australian Marriage Equality itself has 600 corporate supporters who have read the literature and see the business case for LGBT rights.
The Coalition is struggling with marriage equality trying to keep the focus on "jobs and growth", but industry already knows that it can create just that.
Whether you're moved by the political, social or personal factors there's one message that speaks all languages -- economics.
Our contemporaries -- the US, UK, Canada, New Zealand and most of Europe -- have all provided for full LGBT equality and are reaping the economic gains.
Evidence from the University of California found that, for an economy of Australia's size, economic growth of $200 million would be realised with marriage equality. Fairfax analysis is more generous, suggesting $1.2 billion in new spending. Australian Marriage Equality splits the difference and thinks it will be somewhere around $700 million.
Using the most current data available from the Australian Bureau of Statistics, March quarter data shows that in a conservative economic environment over 1500 new jobs would be created with the introduction of marriage equality. More generous expected impacts show this could be over 9000 jobs.
By taking GDP figures and calculating the impact that such an amount of money would have on the economy we can then correlate that with labour market figures.
Finding the number of people employed from an economic injection takes a look at the current economy, or an industry, and how that uses such an amount of money to employ people.
Knowing the number and types of jobs at stake is an important aspect of all government policy, it sheds light on the impact across the economy and society.
The economic benefit of marriage equality will lie somewhere in the middle, Australian Marriage Equality expects $700 million in new spending. That's a few thousand extra jobs that will achieve economic goals.
Primarily, the new jobs will be found in tourism, hospitality and legal industries. That makes sense -- weddings and celebrations are grandiose affairs where cash is splashed and masses of people are required from planning the proposal all the way through to combining assets.
Central to the economics of social issues is understanding the impact that supporting inclusion can have on the ground, for all Australians. That is why this Government has a steely fixation on job creation -- they know that meaningful jobs create communities and economies.
Government measures to stimulate the job market can be hit or miss, but here they are guaranteed a home-run.
Furthermore, full equality before the law brings about dignity and respect for a community that has been discriminated and silenced.
The CEOs of Wesfarmers, PwC, and Microsoft, among other senior business leaders, have all come out, if you will, on marriage equality. They want it dealt with, out of the political cycle and on the ground.
Marriage equality brings with it more inclusive and respectful organisations. No longer are LGBT people second class citizens without the same rights. Inclusion allows for people to be themselves and contribute fully at their best level, resulting in productivity gains.
By not realising marriage equality Tony Abbott's government is limiting the potential of Australian business.
If for nothing else, for the sake of the Australian economy and workforce politicians ought to provide for marriage equality sooner rather than later.
It takes a lot to unite Australian business to be politically active, but they are unequivocal in their search for equality.
To realise jobs, growth, community development and truly start to open Australia up for business the Government must achieve marriage equality.