When John Quinn was diagnosed with dementia at 52 it took him a good couple of years to come to terms with it.
Not only was his grappling with his sense of identity, but he had to figure out how he was going to get on with life and enjoy it, despite the dementia.
"As much as I think you need to portray the dark side of dementia, it also has two phases, he tells HuffPost Australia.
"And the other phase is there is this misconception when you get a diagnosis of dementia it means end of life and with many of us, particularly those of us diagnosed young, it doesn't mean that at all. It just simply means some of the abilities and things we could do previously we can no longer do."
John is amongst over 400,000 Australians currently living with dementia, and almost 26,000 with younger onset dementia.
But over the last two years, scientists at the University of Queensland within the Queensland Brain Institute (QBI) have been developing ultrasound technology that holds hope for patients like John.
Using non-invasive ultrasound technology, the team at QBI discovered they could break apart amyloid plaque and tau proteins that develop within the brain of those with dementia, causing memory loss and cognitive decline.
"It would in principle mean that dementia could be cured," Professor Jurgen Gotz, Director of Queensland Brain Institutes Clem Jones Centre for Ageing Dementia Research, tells HuffPost Australia.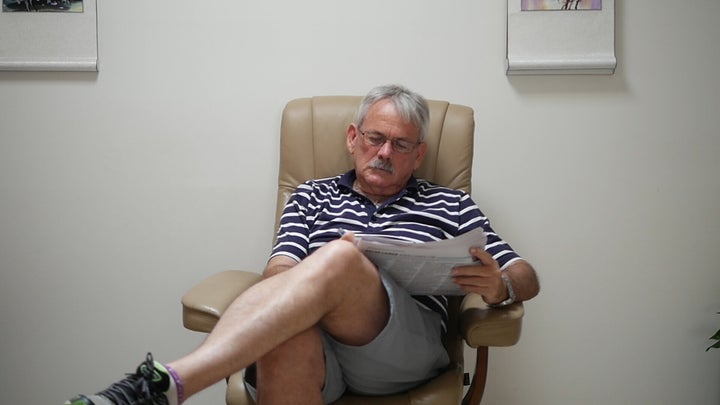 Despite seeing his own mother pass away from dementia, John has an incredibly positive attitude towards the disease.
Since his diagnosis six years ago he has travelled the world, completing the Great Wall of China half marathon in 2013, he's walked the Larapinta Trail in the Northern Territory, as well as the Camino de Santiago in 2011. He also speaks at conferences across the globe and around Australia.
John has learnt Spanish as a second language, completes crossword puzzles with his non-dominant hand and writes regular letters to the editor of The Courier Mail on social issues, politics and education.
A former school principal, John naturally created an acronym for himself to use each day to help him cope with and treat his dementia.
"NAMES: nutrition, acceptance and attitude, mental activities and mindfulness, exercise, social engagement and sleep," John said.
"Everyday I think about my NAMES. It keeps me on track. And because my symptoms are evolving I have to have them uppermost in my mind. I have daily challenges and don't always do my best. But I try my best to get up and get out and do things. No use in moping."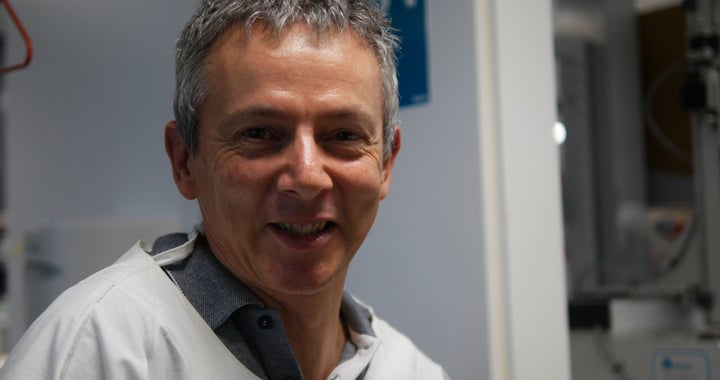 Since this technology was discovered by QBI in 2015, they have conducted trials in the brains of mice to the thicker skulls of sheep and are now hoping to translate this research from animals into humans, within the next three to five years.
But Gotz says the discovery that ultrasound can safely open the blood brain barrier is a significant finding in itself.
"There's an estimate that only 2 percent of drugs, which have been developed for brain diseases, actually make it into the brain, Gotz tells HuffPost Australia.
"So by having a device which would open the blood brain barrier safely would now have a means to open the blood brain barrier for 98 percent of drugs which have been developed for brain diseases, which in principle would do the job but have simply been prevented from entering the brain."