Independent federal senator Jacqui Lambie has broken down in parliament during an incredibly moving speech about living on welfare, recounting times when she couldn't pay for her kids' football boots or school fees after being discharged from the Army.
Lambie, from Tasmania, rose in the Senate on Wednesday night to speak on the Social Services Legislation Amendment Bill, which will freeze indexation of Family Tax Benefit payments to low-income families amongst other cuts to welfare. Her speech to a nearly-empty chamber shed some light on what the cuts will mean to people on welfare, as Lambie herself was after being medically discharged from the army.
"I thought 'no worries, the Department of Veterans Affairs will help me get back on my feet and look after me'., Well, that did not happen. For me to survive as a single mum with two kids, I had no other choice but to go to Centrelink," she said.
"I was serving tables from the time I was 10. I was working at the speedway at 12 and I had my first job at Kmart when I as 14 years and nine months. I worked in nightclubs and a supermarket, I took a gap year and went and worked in the real world. So you can imagine what it was like, how shameful it felt and how demeaning it was for me to work my whole life to become a single mum living with two kids trying to support them on a disability support pension."
Lambie spoke about her son, a promising athlete who represented his state. Talking off the cuff, without notes, she looked around the chamber and spoke passionately, honestly, openly about her struggles.
"There were times when I had to say 'no' to my son... telling him on two occasions 'sorry mate you can't go, because I can't afford for you to go'," she said.
"There were times when I would sit in a corner and cry because I felt so ashamed. For two days I didn't know how I was going to put bread and milk on the table. There was a time my fridge broke and for 3 weeks we lived out of an esky, and I put the esky under the house so the ice would last longer."
"There was three occasions where I couldn't afford my rego. For four weeks one time, six weeks another time and 10 weeks another time, and I drove around without a registered car. On two separate occasions I drove around without a licence because I couldn't renew it."
Lambie spoke of a time when she almost went bankrupt and lost her home, and only kept afloat after pleading for a federal senator to help her access her superannuation early.
"That's what my life was like for seven years," she said.
"This is what it's like. It's not a choice for many of us to be on welfare. It is shameful and embarrassing and it is bloody tough. But we do it, not because we want to but because circumstances put us there. For you to take more money off those people, you have no idea how bloody tough it is. Every little cent counts to those people."
At this point, she started directly addressing the members of the government benches.
"What you're doing is shameful, and if you really realise the damage you're continually doing to that part of society, you would stop doing it," Lambie said.
"I know you haven't been through that, but there are some of us in here who have, and it was difficult for us through our lives and our kids paid the price for that, through no fault of our own. I just wish you would reconsider what you're doing, because we're not living when we're like that, we're surviving. We're in a bloody war zone and we're surviving, that's all we're doing.
"I want you to know, that's what it's like to be the bottom of the crap pile."
Click below to follow HuffPost Australia Politics on Facebook!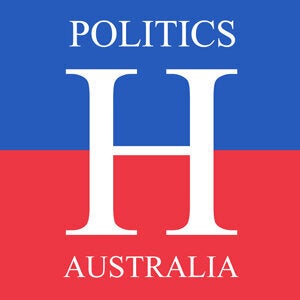 ALSO ON HUFFPOST AUSTRALIA