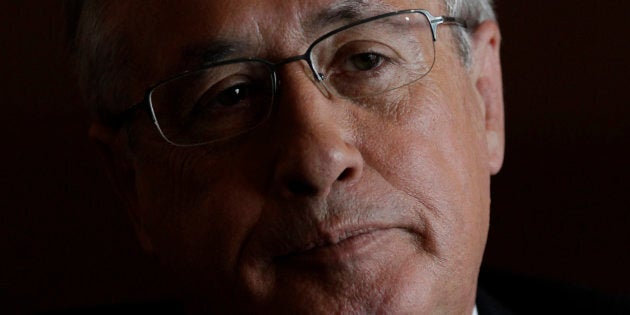 When depositors lined up to withdraw their cash from Northern Rock on September 14, 2007, it heralded a crisis that would absorb world leaders and policy makers for the next 10 years.
But it's the growing wealth and income inequality over the past 40 years, exposed by the GFC, which now threatens not only economic growth, but confidence in democracy itself, said former Australian treasurer Wayne Swan.
Swan wants to probe the lessons learned from the GFC and use them to build a new economic agenda to address inequality and inclusive growth.
Australia's Response to the GFC

Australia's first significant macroeconomic policy response to the GFC came from the Reserve Bank of Australia (RBA)when the board cut interest rates by 100 basis points on October 7, 2008.
On October 12, the Government announced it would guarantee all Australian bank deposits and, for a fee, the wholesale funding of Australia's banks.
Two days later the government announced a $10.4 billion stimulus package comprising of $8.7 billion that would flow to pensioners and low-income families in the form of cash bonuses, $1.5 billion to support housing construction and $187 million for new training places.
On February 3, 2009, the Government announced a $42 billion stimulus package titled the Nation Building and Jobs Plan.
Treasury estimates that without the stimulus packages the unemployment rate would have been forecast to peak at 10 per cent. With the stimulus, there are estimated to be up to 210,000 more people with jobs.
"If you're engaged in the public economic debate you should be required to answer one question," he told the National Press Club on Thursday.
"Which core assumption about how the economy operates did you change between 2007 and 2010?
"If the answer is none of them, then you are either a genius –- and there weren't many of those during the GFC -– or you are a charlatan."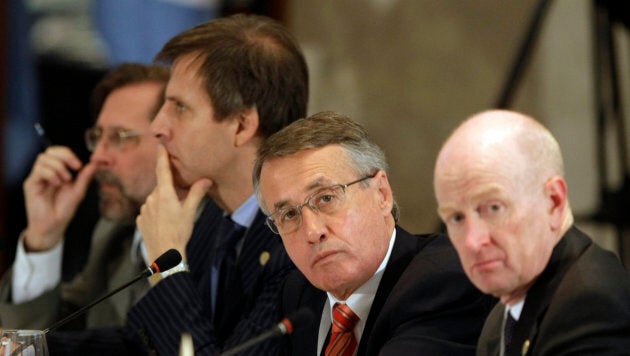 Along with former UK Minister for Financial Services Ed Balls, Swan spoke at the Press Club about the GFC+10 project -- re-examining the GFC and assessing what policy lessons can be drawn from it.
Swan was Australia's treasurer when the GFC wave spread around the world in 2008. Australia famously avoided the worst of it, thanks in part the fiscal and monetary policies of the then government and the Reserve Bank.
Those policies -- mixed with long-term wages growth -- helped strengthen Australia's economy and stopped it suffering the same skills and capital destruction that dragged down most other advanced economies, Swan said.
Over the past thirty years median household incomes in Australia better than virtually any other advanced economy, while the then government''s stimulus packagecreated a new template for handling future economic crises.
"The difference between us having a Hanson in the Senate and them having a Trump in the White House is as simple as the difference between them having thirty years of wage stagnation and us having thirty years of wage growth," he said.
But the share of income going to employees is now at its lowest level in almost sixty years, when records began, he said, while underemployment is at its highest rate in almost forty years.
"The devastating political consequences of the neoliberal model across the developed world are now evident for all to see."
Australian Wages Growth -- A Recent History

The seasonally adjusted Wage Price Index rose 0.5 per cent in June quarter 2017 and 1.9 per cent over the year -- a historically low level of growth which has been recorded for the past four quarters.

Seasonally adjusted, the WPI has recorded quarterly wages growth in the range of 0.4 to 0.6 per cent for the last 12 quarters (from September quarter 2014).

"Low wages growth continued in the June quarter 2017, with annual wages growth continuing to hover around 2 per cent," ABS Chief Economist Bruce Hockman said.

"This low wages growth reflects, in part, ongoing spare capacity in the labour market. Underemployment, in particular, is an indicator of labour market spare capacity and a key contributor to ongoing low wages growth."

Seasonally adjusted, private sector wages rose 1.8 per cent and public sector wages grew 2.4 per cent through the year to June quarter 2017.
Balls, who served in British Prime Minister Gordon Brown's cabinet during the GFC, on Thursday told ABC radio he thought the Australian government led the world with it's response to the crisis.
Australia's choices made it one of only a few economies to avoid a deep and devastating recession, while elsewhere, stimulus gave way to austerity that prolonged the length and depth of their recessions.
"It's very interesting to look at what the international monetary fund and the OECD are telling Australia this year -- they're saying if the economy were to slow down drastically, the right thing to do would be to have a stimulus package.
"Now they weren't saying that seven years ago, they are saying that today."
In 2008 Britain, the US and Australia stimulated their economies, Balls said.
"What happened in Britain was we lurched to austerity, the American's lost impetus and only Australia carried on," Balls said.
"Only Australia carried on. I don't think there is any doubt internationally. "
The GFC still matters because it isn't just a debate about Australia, or one crisis, Swan said.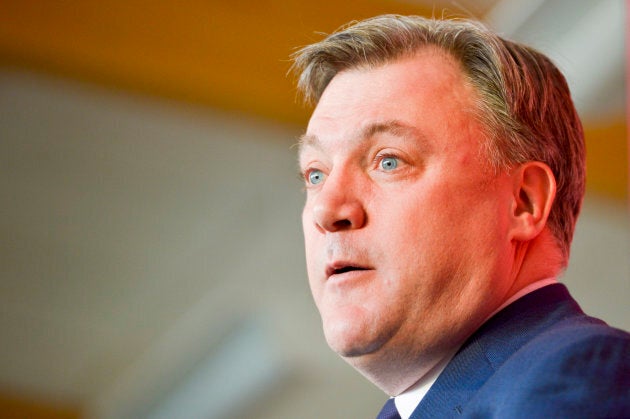 Swan believes the past ten years confirmed that government intervention worked, something he said conservatives and their media and business supporters cannot acknowledge.
"It's too deep an ideological wound that puts at risk the whole teetering edifice of neoliberal economics, and teetering it is," he said.
"If we accept the fundamentally and demonstrably false conservative narrative that laissez faire would have seen us through the crisis, then the next economic crisis –- and there is always a next economic crisis –- will result in mass bankruptcies, mass unemployment and mass human misery.
"As much as anything, that's why our handling of the GFC will always matter."