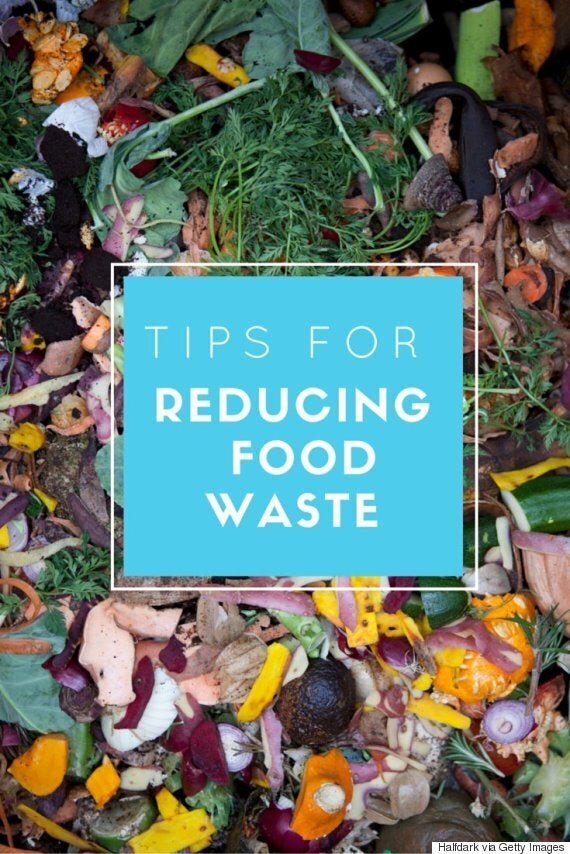 Food, glorious food. We sure love it but boy, do we waste a lot of it.
In Australia, we throw out 20 percent of the food we buy. Up to 40 percent of the average garbage bin is made up of food we could have eaten. Per person, this is an estimated 361 kilograms of food waste generated each year. That's over $1000 of food thrown away in each household every year -- which is enough to feed an average-sized family for a month.
How is it that we are wasting $8 billion of food in Australia each year? It's surely not all our own fault, right?
"The biggest contributors of food waste are consumers," Sarah Wilson, best-selling author and entrepreneur, told The Huffington Post Australia.
"It's not the supermarkets, it's not the farmers, not the truck drivers -- it's us," Wilson said. "It's a huge issue."
Research shows we buy too much food, cook too much food, store food incorrectly and don't know how to use leftovers.
To help raise awareness about the environmental and financial effects of food waste and reducing food waste, the NSW Government has launched the Love Food Hate Waste campaign. The ongoing project works in partnership with community groups, retailers, food manufacturers and government authorities to educate everyone about simple actions we can take to reduce the amount of edible food waste.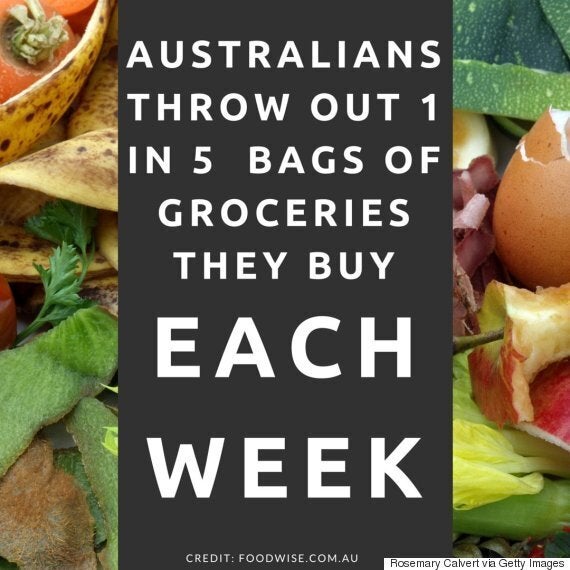 Wilson has been addressing food waste and clever ways to re-purpose leftovers and waste in her cookbooks for years, and she believes the key to reducing food waste begins by retraining the way we see 'scraps'.
If you're cooking dinner, like most of us, you probably peel every vegetable, throw out the leafy part of celery and chuck out the carrot tops. Instead of seeing these as 'scraps', see them as simply food.
"It's been treated in the same manner as the rest of the vegetable," Wilson said.
"It's a really bad misconception that we need to get over -- not just because it's sensible but it's also being responsible.
"People want to know how they can make a difference to the planet: by doing this. The change has to happen on the consumer level."
Here are Wilson's tips for reducing food waste.
Don't go shopping unless the fridge is empty
"I think the first trick is to not go food shopping until you've used up everything in the fridge, pantry or freezer," Wilson said.
"That's something that I really advocate," Wilson said. "Look at what is left and learn how to cook meals with what you've got, rather than going and buying a whole new batch of food."
Use the leafy part of vegetables
"It's a huge issue -- we don't eat the tops of our veggies and we peel foods that don't need to be peeled," said Wilson. "What people aren't aware of is the fact that these parts of the food are the best bit."
Take celery leaves and carrot tops, for example.
"People throw out celery leaves which is insane because it is the most beautiful garnish and is really good in salads," Wilson said. "Just chop up the leaves and celery in one hit and it's ready to go."
"The other thing is using carrot tops, the leafy part of a carrot, to make a pesto," Wilson said. "It's amazing for things like that."
Beetroot leaves are another nutritious food 'scrap' we can be using in our dishes -- just cook it like you would silverbeet.
"Butternut pumpkin doesn't need to be peeled," Wilson said. "The skin is so delicious when it's cooked -- it goes caramelised and beautiful."
"Whether you're roasting it or you've got it in a soup or casserole, don't peel it."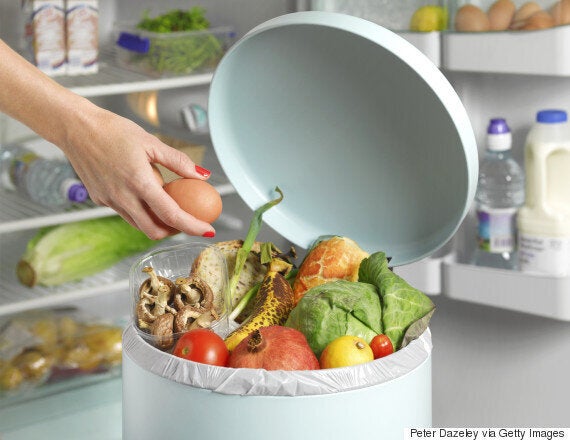 Make your own stock or broth
"Chicken stock or broth is expensive and the stuff you buy at supermarkets is, quite frankly, not great," Wilson said.
"If you're eating any kind of chicken meal -- whether it's grilled chicken wings or roast chicken -- use a pot as a 'bin' and chuck in the ends of the carrot, the head of celery and leaves (or whatever leftover veggie it is that you've got) and a bay leaf."
Wilson then suggests to put the leftover bones in the pot with water, bring it to the boil and simmer for 12 hours.
"You've got chicken stock the next day that is so nutritious and it's absolutely free," Wilson said.
"The other thing you can do is batch cook and freeze," Wilson said. "What I mean by that is you go and buy your head of broccoli, spinach or kale and cook it up immediately, to about 60-70 percent cooked."
Then let the vegetables cool and place it in the freezer.
"That's the best way to do it -- they don't go off and you have it in your freezer, like your frozen peas, ready to use when you need to," Wilson said.
"You can add them to your soup or casserole, or steam them lightly to serve."
"People think asking for doggy bags at restaurants is illegal -- it's absolutely not," Wilson.
If you're worried that taking food home could be problematic, Wilson suggests a simple rule.
"There's a 2:4 rule -- get it home and in the fridge within two hours and then you've got four days to eat it," Wilson said. "Just make sure you reheat it properly to be on the safe side."
"I love to reheat leftovers, add a bit of moisture from chicken stock or water and then tuck it into it. And add celery leaves on top!"