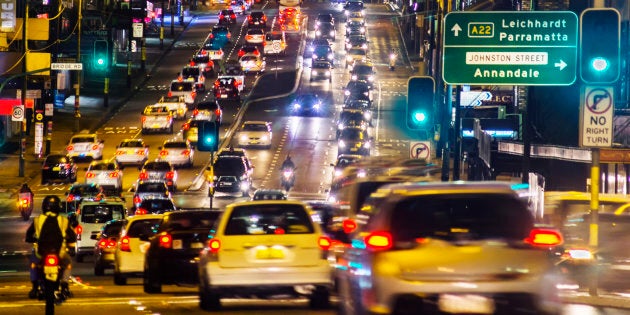 Pollution contributes to the death of more Australians each year than breast cancer, stroke or lung disease, a landmark international report has found.
In 2015, 9,807 Australians are estimated to have died prematurely due to air pollution, contaminated waterways and soil and from exposure to deadly chemicals such as asbestos and silicon.
Globally, pollution is responsible for one in six deaths.
The findings of the commission report, which was produced by 40 leading pollution and environmental health experts from around the world, were published in renowned medical journal The Lancet on Friday.
One of the study's commissioners, University of Queensland researcher and leading paediatric respiratory physician Professor Peter Sly, told HuffPost Australia that pollution was a major global health problem, yet received comparatively little public attention.
Nearly 90 percent of the world's populations who live in cities are breathing air that fails to meet WHO air quality guidelines.
And while Australia currently compares favourably to developing nations such India -- where pollution contributes to a shocking one in four deaths -- climate change will likely see air quality deteriorate further in the future, unless governments intervene.
"Everyone knows about air pollution in places like Beijing and Mexico City, but they're not as aware as they should be that there are problems in their own cities -- in Brisbane, Sydney and Melbourne," he told HuffPost Australia.
"We're relatively lucky here, but that doesn't mean we should be complacent."
Even relatively low levels of air pollution have been shown to impact on the development of unborn babies, potentially leading to a host of illnesses including lung disease, asthma, cardiovascular disease and stroke in later life.
In a 2008 Australian study, researchers found that Brisbane women who lived closer to main roads carried smaller foetuses.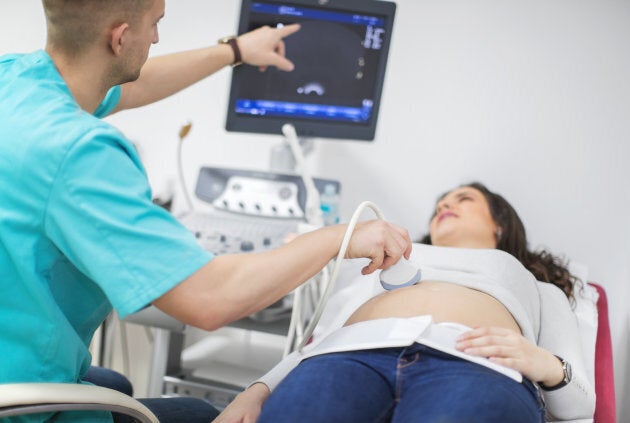 The early stages of pregnancy are critical for organ development, and smaller babies have been shown to have lower IQs and greater risk of developing heart disease and diabetes in adult life.
"The way children's brains grow and their behaviour, such as chances of developing ADHD, they can be directly associated with exposure to pollution in early life, particularly during pregnancy," Professor Sly explained.
Using a measure called a disability-adjusted life year (DALY), the commission report estimates that air pollution alone accounts for 6.8 percent of years lost due to heart disease in Australia, around 4 percent of years lost due to stroke and 5.5 percent of years lost from chronic lung diseases such as emphysema and chronic bronchitis.
In total, one in 17 deaths in Australia is caused by some form of pollution.
And while traffic pollution is often worst in major metropolitan centres, Australians in more regional locations suffer in other ways.
"Lots of people in Australia, particularly outside of the main cities, rely on drinking boar water. That can be both naturally contaminated but also contaminated from industry such as coal seam gas extraction," Professor Sly said.
But it's a problem that is "winnable battle", according to The Lancet editor-in-chief, Dr Richard Horton.
In California, improved air quality since the mid-1990s has seen the lung function of children significantly improve, with the number of children with abnormally low lung function halving in the past two decades.
Professor Sly says Australia's political leaders should take into account the health impacts -- and the subsequent impact on our struggling health care system -- when counting the cost of building new roads and coal-fired power stations.
Welfare losses due to death and disease from pollution cost Australia an estimated $33.9 billion, or 2.4 percent of our gross national income.