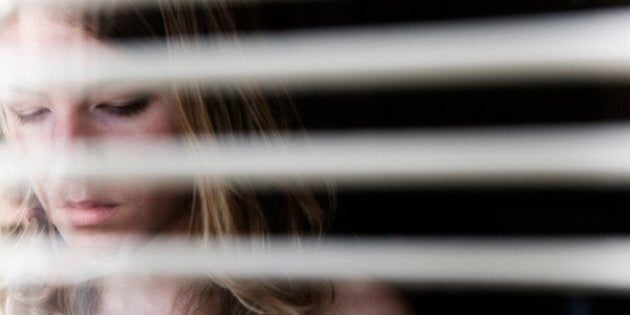 We live in a society where assault and murder are illegal, yet one in six Australian women has experienced violence from a current or former partner, one in three has experienced physical violence and, disturbingly, so far this year 76 women have been murdered as a result of domestic violence.
We have a national crisis when it comes to violence against women in Australia. This is why the Coalition government has made combatting the issue a national priority.
We want to ensure that women are safe at home, safe on the streets, and safe online. They deserve nothing less and we must not stop until this is achieved.
Whilst the Government has an important role to play in putting in place policies that address domestic violence, the issue is not one that can be solved by Government alone. Each and every one of us has a personal responsibility to call out the behaviours that lead to domestic violence.
Significant cultural change is required.
Recent research by Hall & Partners reveals deeply worrying evidence of widespread gender stereotypes and violence supportive attitudes by young Australians.
The research shows that one in four young people don't think it's serious if a guy, who's normally gentle, sometimes slaps his girlfriend when he's drunk and they're arguing.
It also shows that 16 percent of young people think that women should know their place and, that one in four young people think it is normal for guys to pressure girls into sex.
From a policy perspective we must invest in services, programmes and tools to keep women safe. We must also, however, address the root cause of domestic violence and violence against women -- gender inequality and a lack of respect.
The Women's Safety Package which I recently unveiled with Prime Minister Turnbull includes specific provisions to address this root cause. This includes providing parents, teachers and students with the resources to change young people's attitudes towards violence.
Investing in teaching the next generation about respectful relationships is vital if cultural change is to be realised.
Efforts to eradicate domestic violence need to be above politics. In recent years this has been achieved, with all levels of Government committed to tackling the issue in a coordinated way. This is a clear signal that Governments across Australia are cognisant of the gravity of the problem.
Addressing the issue extends beyond the realm of what Government can achieve alone. Business, the community and civil society all need to work together to bring about the nation-wide change in the culture, behaviour and attitudes that underpin these senseless acts of violence.
No Australian community is exempt from the terrible reality of domestic, family and sexual violence. We all need to be part of the solution and involved in fostering a cultural renaissance.
As has been said -- the standard you walk past is the standard you accept.
If you or someone you know is impacted by sexual assault or family violence, call 1800RESPECT or 1800 737 732 or visit www.1800RESPECT.org.au. In an emergency, call 000.