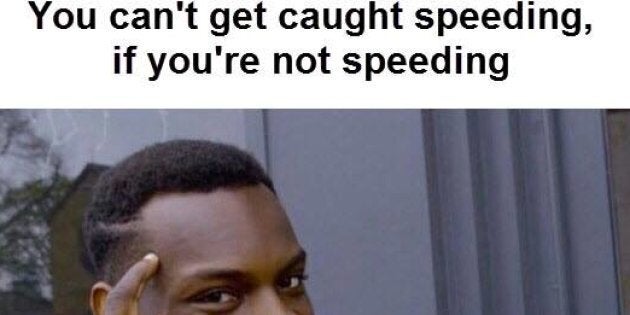 When you think of words to describe police officers, the term 'funny' probably wouldn't be high on the list. 'Brave', sure. 'Strict', yes. Trustworthy, honest, fair, they'd all be in there. 'Funny', though? Hmm.
But if you're even an occasional social media user in Australia, you might have noticed something lately: police cracking jokes.
But today, few would dispute that the NSW Police Force are the kings of emergency service social media. They still share important updates such as media releases, calls for public assistance and information, and emergency advisories -- but peppered with jokes, memes and cute content that regularly goes viral, clocking up many tens of thousands of likes, comments and shares.
"The strategy everyone is seeing now, the humour and the memes with police messaging, was designed to increase the possibility of the audience we had seeing more of our posts," Strath Gordon, director of NSW Police's public affairs branch, told HuffPost Australia.
He said the memes started several months ago because of changes in how Facebook showed content to its users, as pages worldwide scrambled to adjust to a new algorithm and ensure followers saw their posts.
"With changes to the algorithm, it was getting harder for them to get that content. It was designed originally as a strategy to better get the existing audience, but now it's not only engaged the existing audience and our engagement levels are through the roof, but we've got a new audience as well."
The new social media strategy is varied. Many posts have a solid policing message at their core, such as warning followers about double demerit points or other safety messages; there's a particular running joke about using indicator lights (here and here) and making sure to drive in the left lane (here, here and here). Others are just cute animal or scenery pictures, some are just silly jokes.
Gordon said that since late 2016, NSW Police had added a whopping 100,000 followers. A lot of that, he said, is down to the memes, the jokes and the cute content, which includes pictures of police dogs and horses, which regularly attract many thousands or tens of thousands of interactions.
The meme push has also had the unexpected effect of reaching an audience police often struggle to engage with -- young people.
"The reality is most young people's interactions with police aren't ones they want or are comfortable with. Police have a job, but this helps help them understand the police's role in the community," Gordon said.
"We've found the memes allow us to get a policing message out there, and we've become conscious of that. We're getting great feedback that younger police are seeing a different side of policing, they feel a bit more connected with police."
Gordon said police were thrilled at how the new social media strategy had been received.
"We want to build an understanding with the community. Younger people don't always look at police in the community the same as an older demographic does, they can resent that tone, the giving of orders," he said.
"If you give some perspective around that, that there's a reason and it's about road safety, safe behaviour, double demerits or anything. Other road safety messaging might be white noise to a young people."
The April Fool's joke posted by NSW Police was about the formation of "a dedicated Meme Team". While Gordon laughed and told us there wasn't any such formal unit, it could be the nickname of the police's social media team -- especially young employee Dejan Stojadinovic, who Gordon said was one of the unit's most prolific meme experts.
Stojadinovic is responsible for much of the police meme content hitting your social media feeds. He told HuffPost Australia that his goals varied; some posts were about spreading police messages and information, while others were just about helping share goodwill and humour.
"We still have our serious appeals. This is just an extra way to engage the community, especially the younger people which is a harder group to break into," he said.
Stojadinovic and his meme team have rolled out police-themed versions of most of the most viral memes in recent months, and he says it's a matter of just seeing what's going off online at the time.
"There's nothing too scientific about it, just having a look. There's so many popular pages across Facebook so we just see what is getting a good response," Stojadinovic said.
"There's stuff that isn't appropriate for tying our message to, but there are ones that can work well.
"People have maybe seen it with a silly message, then they see it repackaged with a serious message."
Stojadinovic said they had no plans to let up any time soon.
"We hope it's getting through. A lot of the serious messaging might not be getting through. But when we're injecting some humour in it, people are tagging their friends and people are seeing these more than the straight edged messages, then that's doing a good thing," he said.
"There have been people critical of what we're doing, saying we shouldn't be cracking jokes, but we bring it back to community engagement and making police more approachable. We're using humour to show people we're part of the community, we're human. Cops like to have a laugh. Our argument is that humour is helping the community relate to police more than they would have in the past."
Click below to follow HuffPost Australia Politics on Facebook!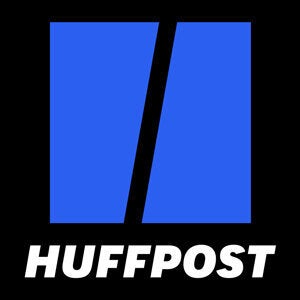 ALSO ON HUFFPOST AUSTRALIA