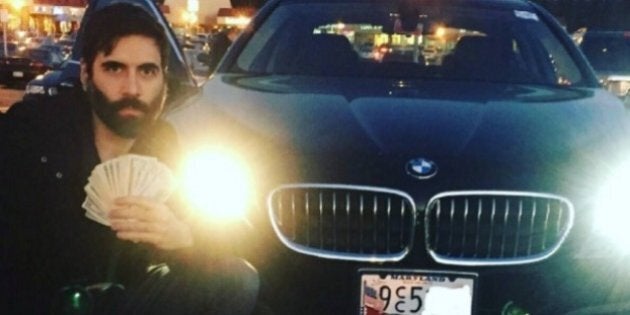 In February last year, he posted an article to his website, 'How to Stop Rape', suggesting that rape could be stopped if it was made legal on private property, forcing women to never be in the presence of an unknown male unless in the company of a chaperone. Principles of neomasculinity also include that a woman's value significantly depends on her fertility and beauty, while a man's value significantly depends on his resources, intellect and character.
While keyboard warriors and online extremists are nothing new, the fact that Roosh intends to organise 43 meetups of Return of Kings supporters worldwide, including six in Australia, suggests that his views are shared by a significant number of people who are willing to come out publicly in support of violent and offensive views towards women, homosexuals and transsexuals.
The fact that there are enough members of Return of Kings in Australia to warrant six meetups, three in Sydney, one each in Brisbane, Perth and Melbourne, suggests that the issue of gender inequality is still blatantly apparent.
Gender equality is not just a women's issue. As a country, our cultural attitudes are shifting to recognise that achieving gender equality isn't a burden that falls on women any longer. It's time for more light to be shed on the role of men in building gender equality.
2016 Australian of the Year and former army chief David Morrison is taking a powerful step to address the imbalance in gender equality that still remains. In his acceptance speech, General Morrison said: "Too many of our fellow Australians are denied the opportunity to reach their potential. It happens because of their gender, because of the god they believe in, because of their racial heritage, because they're not able-bodied, because of their sexual orientation, and we as a nation ... should be able to give them the chance to reach their potential."
Often the discourse surrounding gender equality is limited to a feminist issue that affects only women. This view only makes it easier to dismiss by men such as Mark Latham in his comments describing Rosie Batty as a "spokeswoman for the feminist left movement ... it's left feminists pushing what they call a definition of patriarchy".
A conversation on issues that involve men, such as domestic violence, needs to include men. There is an old saying, 'what you don't do with us, you do to us' and with issues that impact all people you need to include all people in the solution.
Social education is needed as a preventative measure now more than ever. Teenagers today are getting messages from all manner of locations on the internet, and groups such as Return of Kings pushing their "neomasculinity" are just one of many negative messages they can stumble across.
If we don't give these young people education on building respectful relationships, handling own emotions, sex and sexuality they will seek out this information elsewhere and unhealthy messages are easy for them to find online, just a simple Google search will show you that.
The most effective way to address this is through preventive social education programs targeted at young people, especially young men, where they can explore and deconstruct these very issues without fear of judgment or ridicule by adults.
When we invest in boys, we change the course of our future as a cohesive and equal society. Working with thousands of young men has taught me this, when we educate boys on the current state of gender relations, it is here that we can empower them to stand up to address any gender discriminations that they witness.
As David Morrison emphasised in his video addressing members of the Australian Army, "the standard you walk past is the standard you accept". It's a message we need to continue to send.
As long as there are men in Australia planning to attend the 'Return of Kings' meetups or support the group online, it shows that there is still so much more social education needed.
Melissa Abu-Gazaleh is founder and CEO of Top Blokes Foundation and 2016 NSW Young Australian of the Year.