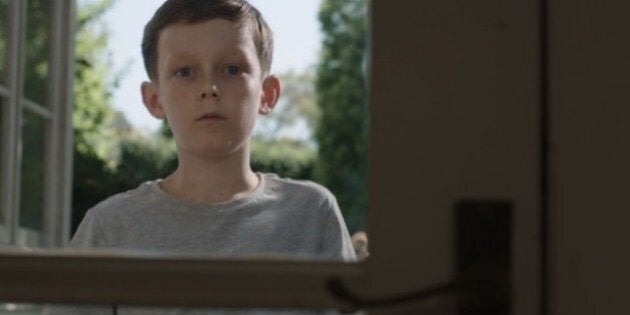 When we announced a plan to double funding for women's shelters last week, I knew the first thing I'd be asked about was where the money would come from.
So did Barb, the women's refuge worker who accompanied me at the announcement to explain why the funding was so desperately needed. When asked about where the money would come from, Barb reeled off a list of examples of how the money could be raised and why taxpayers' money would be better spent on women's refuges.
She cited the March Australian Tax Office report, which showed 30 percent of large private companies didn't pay any tax in 2013-14, and that more than $2 billion was spent locking up refugees offshore. Barb finished her response by saying: "Just last month, we had eight women die from domestic violence in Queensland. Now this is not good enough -- either domestic violence is a priority or it's not."
It's staggering that frontline workers are being left to reason and plead for the money they need to save women's lives.
If you've heard some of the Prime Minister's well-crafted, seemingly genuine speeches about domestic violence, you'd be forgiven for thinking the government is taking domestic violence seriously. But the fine words and the ribbon wearing do nothing to help women escape if they are not matched by funding.
Women's shelters are having to turn women away because they are under-funded and the demand is so tragically high. Some stay in violent homes, risking their lives because they have nowhere else to go, others flee and find themselves homeless. Why should women have to face the impossible decision of homelessness or violence when the very wealthy get tax breaks to own multiple homes, in the form of negative gearing?
It's grossly unfair that top earners have holiday homes which sit empty most of the year and save them money on tax, while women fearing for their lives have nowhere to go.
The budget should be an opportunity to reduce this stark inequality. But the Turnbull Government seems on track to entrench inequality even further in this year's budget. It has taken changes to negative gearing 'off the table' and is refusing to reverse existing funding cuts to the construction of new women's shelters and homelessness organisations.
The Turnbull Government has delivered a $30 million domestic violence advertising campaign. The ads are incredibly powerful and I have complete support for education to drive the cultural change we need to eradicate domestic violence.
But it's dangerous to run awareness-raising ads without properly funding crisis services, which are already turning women away. With increasing awareness of domestic violence, more and more women are bravely reaching out for the support they need to escape domestic violence.
Letting their calls for help go unanswered is negligent in the extreme.
If the Turnbull Government's budget does not boost funding for domestic violence services, it will leave women in grave danger. Even though the money is there to protect them, it's just being frittered away as tax breaks for the very wealthy.
Qld Senator Larissa Waters is the Australian Greens Deputy Leader and spokesperson for women.