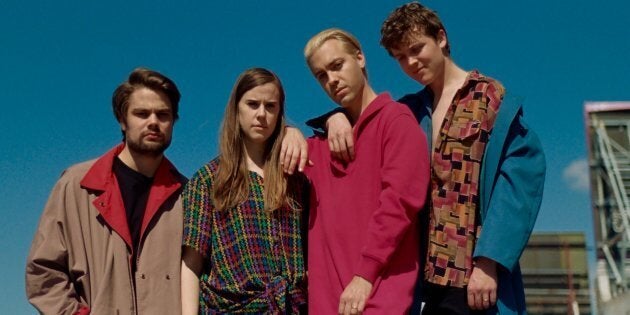 Every band needs that great story of overcoming adversary in the rise to fame, and for Cub Sport, it all started with a cease and desist from Scouts Australia.
Years ago when they were starting out, the band released two singles under the name "Cub Scouts", but as they were in the middle of releasing their EP 'Paradise', Scouts Australia got in touch and the band made the switch to become Cub Sport.
The name of the band wasn't the only thing to develop over time either, with their second album releasing this month and a tour early next year, bandmates Tim Nelson and Sam Netterfield both came out as gay, and more recently announced their engagement.
"We first met when we were 12, but weren't properly friends until the end of high school," Nelson told HuffPost Australia.
"Over the course of about eight years, through battling coming to terms with our sexuality and admitting to ourselves we were gay, in 2015 I realised I was in love with him while on a writing trip. I just missed him so much."
"It wasn't until a year later when we had been on tour overseas for six weeks it became pretty clear to us both that we were much more than just best friends."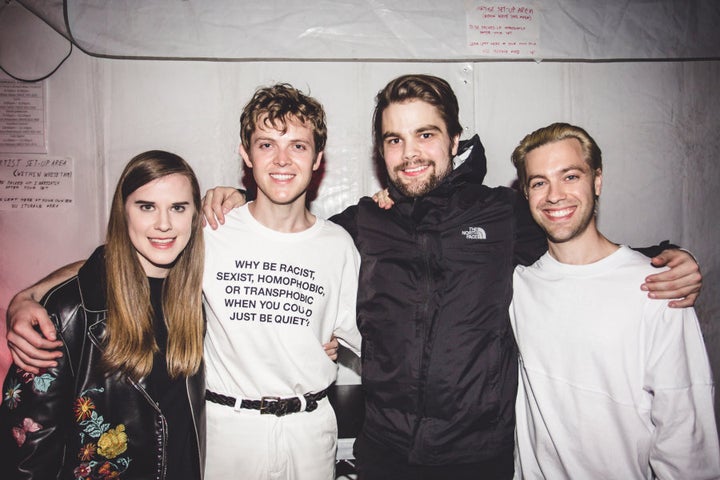 Nelson and Netterfield were 25 and 26 respectively when they came out to their friends and family, which he called later than most.
"We were both raised in very religious environments, so from all directions for my whole upbringing I was told that homosexuality was wrong and taught at school and church that I'd go to hell if I acted on those feelings."
"Because I had that ingrained in me it took a lot of unlearning and it took completely distancing myself from that world and those beliefs to start to come to terms with the fact that I am the way that I am for a reason and that's good. It took a while but it's been the best since I've come out."
In July, the pair announced their engagement on social media, amid the growing national discussion and debates over marriage equality.
Since then, Nelson has used the band's growing profile to become a voice for those who may be struggling with their identity, both through the band's social media, as well as their second album 'BATS'.
"Halfway through writing the album Sam and I got together and came out. It's really interesting, listening back, seeing all the different pieces of the story laid out there, now I can look at it with so much clarity."
"There was always this shame that I grew up with I felt like I could never really celebrate or enjoy it. I think I felt like I needed to hold back to be digestible.

Now that I'm much more comfortable with who I am and proud of being gay, I just feel limitless. In our music, our videos... in every part of my life I now feel like I can do that.

It feels like a new era for Cub Sport."
Cub Sport have released two singles from 'BATS', 'Chasin' and 'O Lord', the latter a gospel synth bop, the video for the single was released just days before the pair announced their engagement.
"I wrote 'O Lord' from a place of being scared I was going to lose everything. I hadn't really imagined that I could have it all where I could be doing what I love, be with the person that I love and be open about my sexuality and have the support of my family and friends."
"I never imagined that I could have all of that, so when it happened I always had an irrational fear of losing it all, and that's where it came from."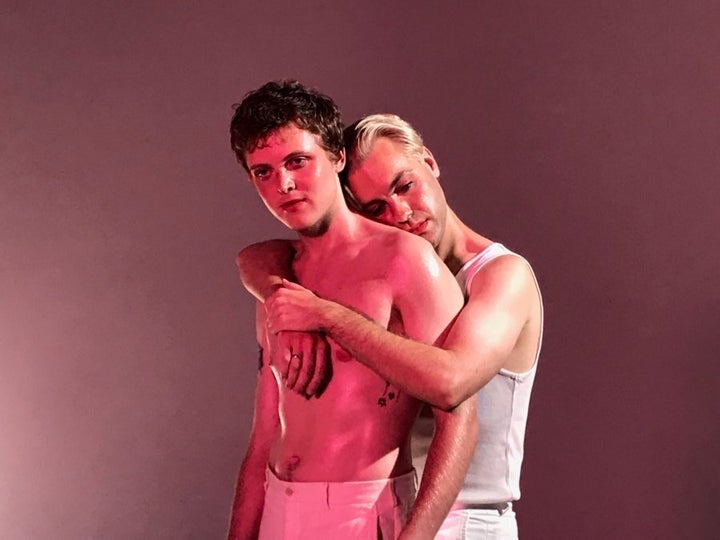 'BATS' covers new ground for the group while still staying true to Nelson's heart. There's an intimacy to how they carry themselves, handling everything themselves so they're not put in a position of compromising their own vision.
"Stylistically 'BATS' covers a bit of different territory, especially compared to what we've done before. There are more RnB and soul influences in parts and a song on there I co-wrote with Sarah Blasko which is just ukulele, vocals and a bit of organ. Musically it's really different to anything I've done before, I think it's quite diverse."
"I think the overarching theme of the album is that it all feels very real and personal to me and I think that's kind of the thing that ties it all together."
I grew up feeling like I was less deserving of many things (respect, love, acceptance) purely because of my sexuality - I can tell you first hand that it fucks you up. There are vulnerable young LGBTQI people who are already struggling - it's cruel to allow anybody to make these people feel like they deserve any less than a heterosexual person does. We need to build these people up and remind them that they are loved - we are all humans and should all be equal.
Cub Sport's second album 'BATS' is out September 22. They'll be touring across the country early next year at the following locations:
Friday, February 23: Jack Rabbit Slims, Perth WA
Saturday, February 24: Fat Controller, Adelaide SA
Saturday, March 3: The Corner, Melbourne VIC
Sunday, March 4: The Corner, Melbourne VIC
Saturday, March 10: The Triffid, Brisbane QLD
Saturday, March 17: The Metro Theatre, Sydney NSW