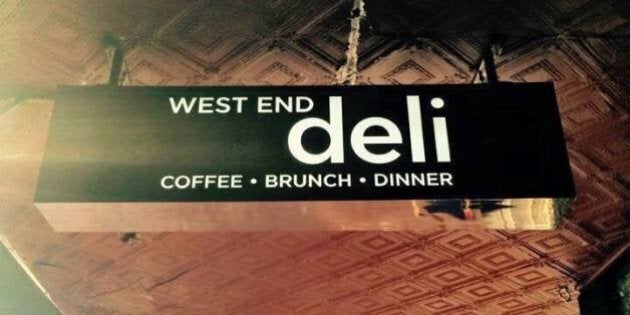 Owners of West Perth cafe West End Deli have used their Facebook page to defend themselves after a poor review appeared in the Sunday Times STM section of Perth's newspaper.
This comes after The Weekend Australian's food critic John Lethlean gave Adelaide restaurant Hill of Grace zero stars in a recent review, calling it "hill of disgrace" on social media, causing the restaurant to plan legal action.
The West End Deli review was written by Chloe James and Kelly Ramsay who appeared on reality TV cooking show My Kitchen Rules and was not glowing, to say the least.
West End Deli argues that only one of the pair was in attendance during the meal in question, contradictory to the review.
"Firstly, only Kelly Ramsay was in attendance on this evening. She dined with her fiancé, seems like a nice bloke actually. The scathing review reads 'On the walk home, Chloe sighed, "Shall we head to Leedy for dinner, take 2?" Not only was this a cheap shot but it's a fabrication. We would love to know how Chloe can fairly put her name to a review of a restaurant and food that she has not actually experienced?" the Facebook post stated.
The Deli also claims that Ramsay's credit card was declined at time of payment.
"She was obviously quite embarrassed and promised to come back the next day and settle the $260 bill. That's the last we heard of Kelly for close to seven weeks. We rang, left voicemails and text (sic) Kelly numerous times but were ignored completely until late December.
"It was only when Chloe emailed in December that the bill was begrudgingly settled. We can't help but feel that Kelly was looking for a free meal to enjoy with her fiancé when she dined with us in October."
This situation further continues the debate over whether opinion reviews, both by official publications and on public websites, are fair given the fact that they can potentially damage the reputation of hard working businesses.
Comment is being sought from James and Ramsey.