People are often divided when it comes to the topic of napping.
There are studies to support both, too, but it all comes down to what works for you and how tired you are that day (AKA if you really need it).
One plus of taking a nap is that it can help curb food cravings. Your body will crave more sugar, fat and 'junk food' as a source of energy if it's tired, so a quick sleep can help restore energy levels in a healthier way.
For how a nap can affect our mind and body in positive ways, check out the below infographic: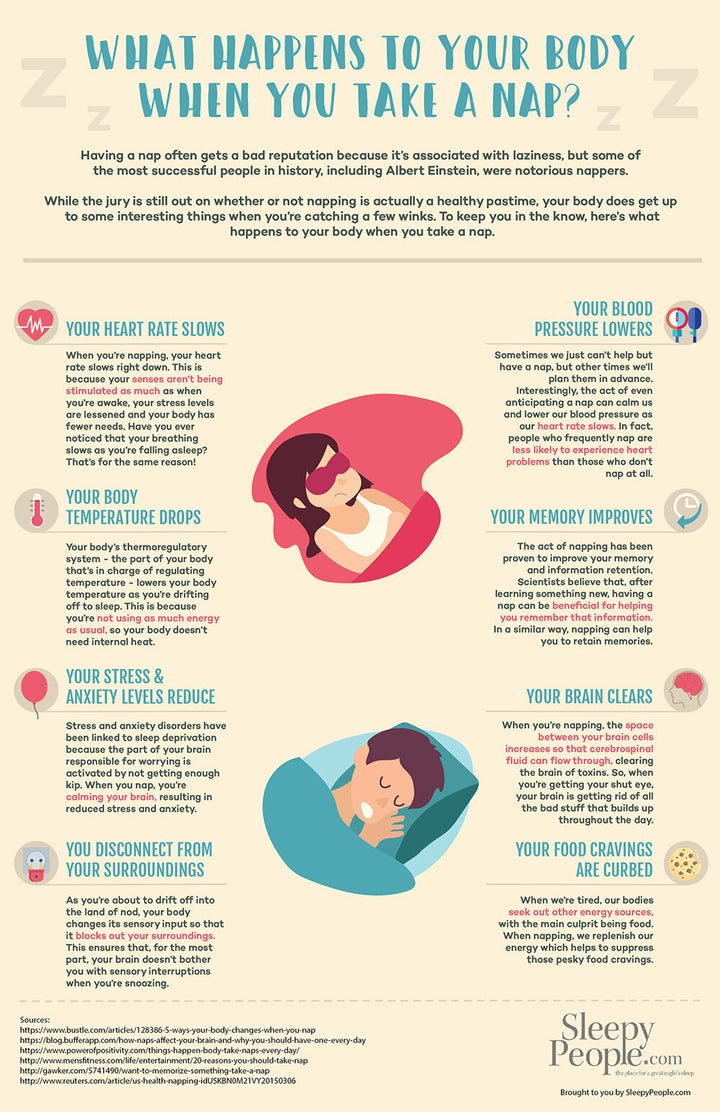 ALSO ON HUFFPOST AUSTRALIA