What we eat and drink after an intense workout or event is important for how well (and how quickly) we recover. But recovery nutrition can be confusing for the everyday person.
When and what should we eat? How much protein should it contain? What about carbohydrates? And can we have fat?
Who better to ask than someone who works with a number of Australian athletes to help optimise their diet, nutrition, supplementation and body composition.
"I am a Sydney-based sports dietitian who works with various male and female athletes including The GWS GIANTS (men's and women's AFL teams), the Cronulla Sharks and the Giants Netball," Jessica Spendlove, an accredited practising dietitian, accredited sports dietitian and nutrition consultant, told HuffPost Australia.
"I also work with some individual athletes including James Magnussen and Mikkayla Sheridan, who are both international swimmers.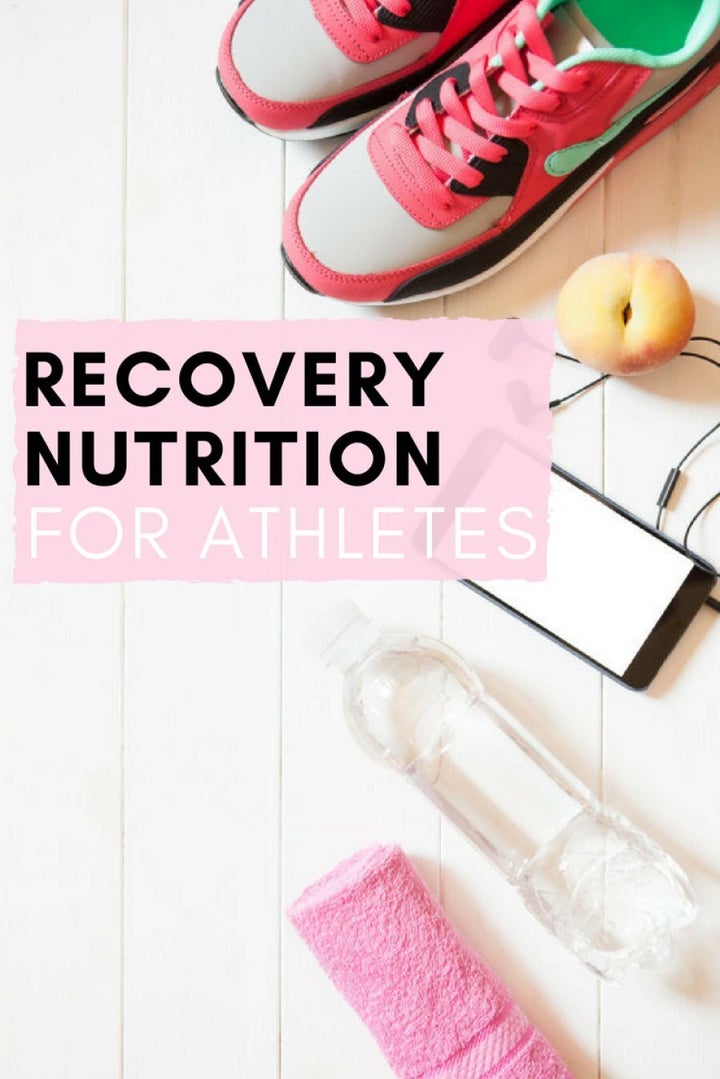 Here's exactly what Spendlove does with the sports teams and athletes:
Nutrition -- individual meal plans, group education, ordering all of the food and meals provided at the club for training and then from the hotels when the teams travel (basically anything to do with what the athletes are eating).
Hydration -- measuring their hydration status and ensuring the players are hydrated, and that they are replacing what they need to after training and games.
Supplementation -- recommending what supplements the athletes use (on an individual basis) and then anything to do with that process from writing the supplements policy, liaising with the supplements company, ordering the products and distributing the supplements on a daily basis to the athletes.
Body composition -- measuring the athletes' skinfolds and circumferences, and then tracking this over time. The nutrition recommendations I make consider the athletes' individual performance goals as well as their body composition goal.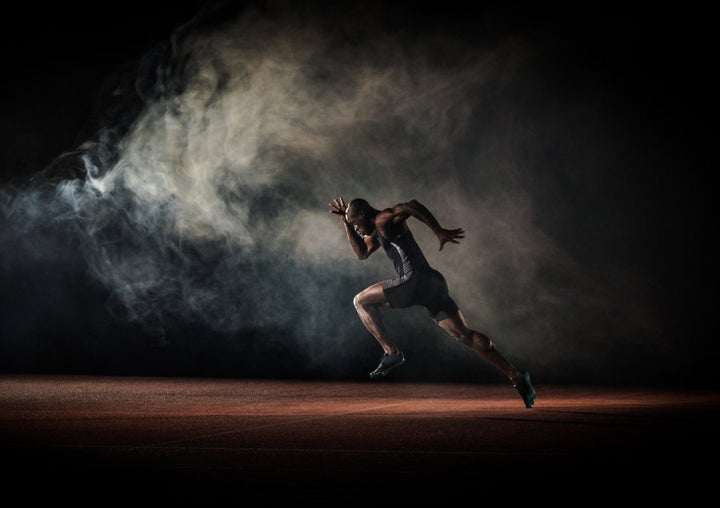 Recovery nutrition is an important aspect of the athletes' diet, and it's something we can all take inspiration from for our own intense workouts, runs or games.
"Recovery nutrition refers to the meal or snack consumed after training (or an event) to maximise the training adaptation (be that to get fitter, faster or stronger) and to replace what was used," Spendlove said.
"Consuming an adequate post-training meal or snack is important for overall energy levels and assists in supporting immune function. Undereating post-training can lead to overeating at other times of the day, which may be unfavourable depending on the client and their goals."
Timing and quality of recovery nutrition is of utmost importance.
"Depending on the athlete or client, the recovery meal or snack should be consumed within 30–60 minutes after a training session and should comprise three key elements: slow release (low GI) carbohydrates, good quality, fast-digesting protein, and fluid," Spendlove told HuffPost Australia.
Slow release carbohydrates include oats, whole grain sourdough, quinoa, sweet potato, brown rice and bananas. Good quality protein includes Greek yoghurt, eggs, milk, chicken, turkey, tuna or protein powder. And fluid is mainly water or milk of choice.
Inadequate recovery nutrition, especially when training multiple times per day, can result in:

Reduced performance at the next training session
Increased fatigue either across the day (at work) or in the next training session
Suboptimal adaptation from the training session just completed
Increased muscle soreness
"The importance of recovery nutrition depends on the type and duration of exercise just completed, body composition goals and personal preferences."
For an athlete who trains twice per day, it's important they consume a recovery meal or snack within 30 minutes of training to start that recovery process as soon as possible.
"Failing to do so has been shown to reduce the quality of the next training session when it is the same day (for example, a morning and then afternoon session), or in close succession (training at night, and then early again the next morning)."
So, what does recovery nutrition actually look like on a plate?
Examples of recovery meal and snacks
Breakfast:
Poached eggs with grilled ham off the bone, avocado and two slices of whole grain or spelt toast
200g Greek yoghurt with ½-1 cup of oats, berries and almonds
Breakfast smoothie -- milk of choice, Greek yoghurt, frozen banana, date, cinnamon, ½ cup of oats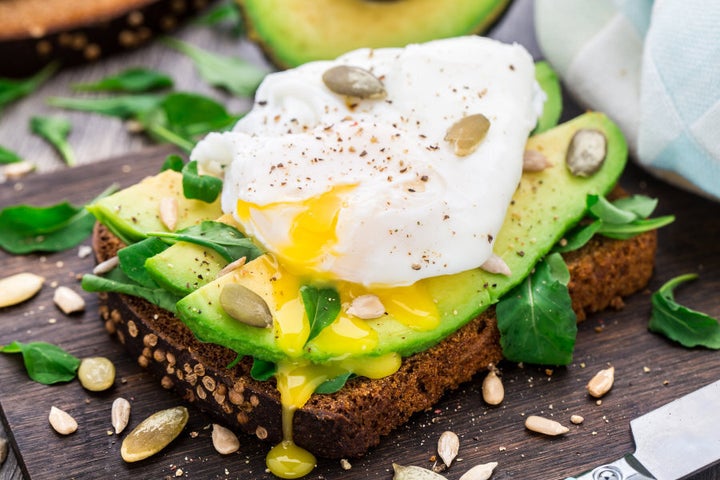 Dinner:
150–200g salmon with 200g of sweet potato and greens
150–200g chicken skewers with one cup of brown rice and a side salad
Snacks:
Smoothie with milk of choice, Greek yoghurt and fruit
Greek yoghurt with a piece of fruit and nuts
Protein shake made on a base of choice (water, coconut water or milk of choice, depending on goals) with piece of fruit
As you can see, the recovery nutrition looks a lot like regular meals and snacks. And this is actually ideal.
"For most clients or athletes, their recovery nutrition can be in the form of a meal or snack," Spendlove said. "For a client who trains in the morning, breakfast can often serve as their recovery meal, such as poached eggs, grilled ham off the bone and avocado on whole grain sourdough with a milk-based coffee."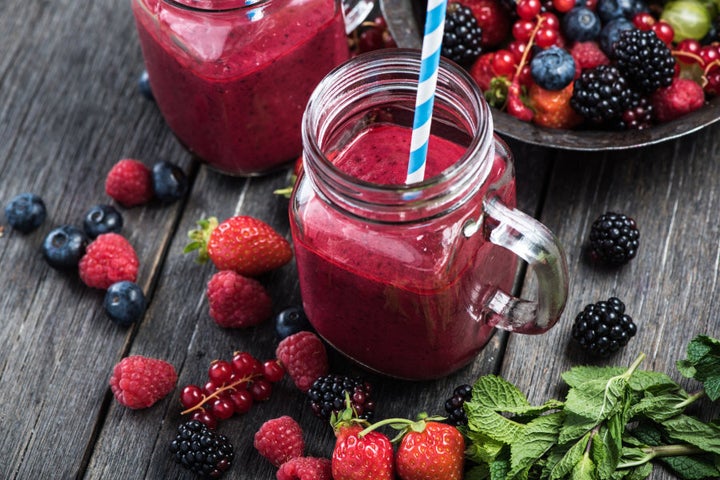 For a client training once per day, they may only need to consume a recovery meal within the first hour. And regardless of the athlete or type of sport, the recovery meal or snack will always contain the three key recovery nutrition elements.
"The amount of carbohydrate will change depending on the athlete, the type of sport or their own body composition goals," Spendlove said.
"The amount of protein should always be around 20 grams in that immediate recovery meal or snack. The athlete should always aim to replace more than what they lost in a training session."
For hydration, a general guideline is to replace 120–150 percent of fluid lost in the session or event to ensure they re-hydrate appropriately.
"This can be done by weighing in and out before and after training or an event," Spendlove said. "Depending on the athlete and the session or event, electrolyte replacement might also be required. This is generally done by adding additional salt to food, or consuming fluids with some added electrolytes."
And lastly, there is such thing as 'overdoing' recovery nutrition.
"One thing I speak to a lot of clients about is not 'clustering' their intake. For example, if they are having a recovery meal or snack within 30-60 minutes of finishing training, they may not need to have a recovery shake (such as a protein shake) as it is doubling up," Spendlove said.
"Instead they should redistribute the recovery shake as a snack across the day. As a general rule, 3-4 hours is a good amount of time between meals and snacks for active individuals looking to optimise their distribution of food across the day."
ALSO ON HUFFPOST AUSTRALIA