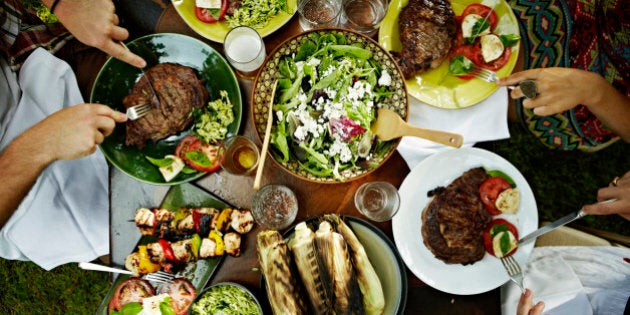 Healthy eating is difficult -- especially when you're constantly scrolling through photos of delectable doughnuts and pancake porn.
We know what we should be eating -- veggies, lean protein, whole grains and healthy fats -- and what we should be avoiding (double choc brownies, ahem), but even so, staying on track can seem impossible.
Healthy eating, it seems, is about balance -- meaning that a few squares of chocolate or some ice cream does not banish you to the junk-filled world of guilt and self-loathing.
A healthy diet is about eating nutritious, fresh whole foods, but also having your cake (sometimes) and eating it too.
To prove it, we asked a bunch of nutritionists what they typically ate in a day.
Sure, most of it is 'healthy', but they are human, too.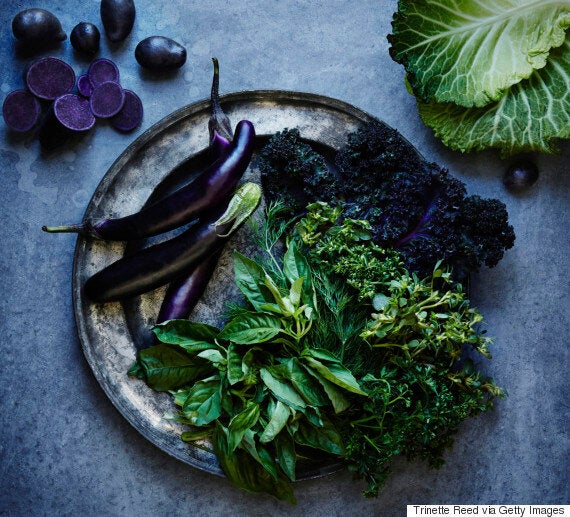 Kate Gudorf, accredited practising dietitian and nutritionist
I'm not a kilojoule counter -- I'm a big believer that your appetite will tell you how much and when to eat. So I try as much as possible to be in touch with my appetite. I believe that if you include healthy carbohydrates, protein and some fats, your meals will last.
I also love to buy fresh, seasonal produce and let them be the star of the dish. You can make a really simple dish, like pasta with freshly picked tomatoes and basil, and it will taste amazing.
My quick and easy breakfast on the go is a really good multi-grain toast -- I've been loving fresh bakery loaves. So it's usually two slices of that with avocado or natural peanut butter. When I have a bit more time I love a cooked breakfast of eggs scrambled with fresh veggies like tomato, capsicum and herbs from my garden with multi-grain toast.
If I'm hungry it's usually yogurt, a piece of fruit, another slice of bread, or nice grainy crackers with peanut butter. A lot of the time I find myself not hungry if I'm busy or at work -- I really let my appetite be my guide.
For lunch I love nothing more than a big bowl of veggies. I was more fond of leafy salads before I was pregnant -- lots of cut up veggies, beans and some protein like a small tin of tuna or cottage cheese. Now that I'm pregnant I've been having more vegetable stir fries with brown rice. I also love wombok salad with sesame oil dressing and a bit of chicken.
It always depends on my appetite -- I pack lots of snacks just in case. Again, it could be the same thing as my morning snack and if I feel like a treat sometimes I'll pop out for a hot chocolate. Another thing I love are roasted unsalted cashews, so I'll have a handful of those.
For dinner I'll have some sort of protein, healthy carbohydrates and lots of veggies. Last night I had crispy-skin salmon, roasted broccolini and pumpkin and mushy mint peas. Mexican is a particular favourite in our household -- as well as Indian and Asian inspired meals.
It depends on if I have a hankering for something sweet. Usually it's a bit of ice cream. Last night I had fruit -- I chopped up some mango with Greek yogurt on top. If I want something that's really going to fill me up for the whole night, it's crackers with a bit of cheese or a handful of cashews.
I like all my meals to feel kind of special. Things that are my comfort foods are the things I mentioned for dinner -- I love lots of big flavours like chili, coriander and onion. I also love big muscle cuts of meats that are slow roasted.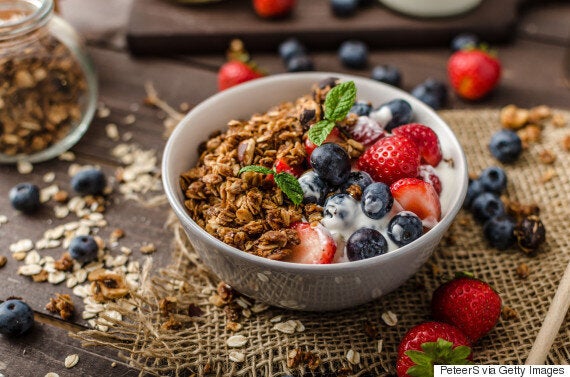 The key things I look for are fresh, seasonal produce that gives me the energy I need to get through the day -- as well as things that don't take too long (unless it's in the slow cooker) and, most of all, foods that I enjoy! I always include plenty of fibre, good quality protein and healthy fats.
A key thing to remember is to listen to your appetite and how you feel. And take your time with your food, as this usually means enjoying the meal much more.
I don't believe in depriving yourself -- if you feel like that piece of cake, have it. But be honest with yourself about if you truly feel like it and consider how many other 'extra' foods you might have included recently.
I love homemade muesli -- made up of oats, nuts (usually almonds, cashews and macadamias), pumpkin seeds, sunflower seeds, chia seeds and a sprinkle of cinnamon. I also add seasonal fruit and serve with either natural Greek yoghurt, soy milk or unsweetened almond milk .
I have coffee either as a morning snack or with breakfast, depending on how my day is looking.
For lunch I have a big salad -- for example, a mix of red cabbage, lettuce or spinach leaves, carrot, cucumber, green beans, extra virgin olive oil and chickpeas, tuna, salmon or tofu.
Fruit -- usually a banana (especially if I'm training after work) and a handful of nuts.
Most of my meals are based around veggies or salad and fish (usually salmon or snapper) with some sweet potato, brown rice or barley. If I am going for a long run the next day, it will be pasta.
If I had to choose my favourite, it would be the caramel slice my partner makes (it is seriously amazing!), or a glass of red wine with some great cheese.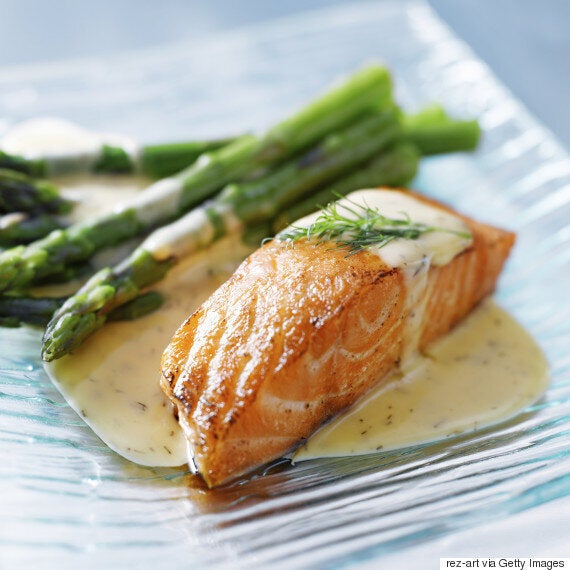 In general, my rule of thumb is that I never cut out any major food groups. I never follow a rigid meal plan as I find them too restrictive. I also always try to get all of my nutrients from real whole foods -- not supplements and powders.
I only listen to my body, so I eat when I'm hungry and I don't eat when I'm not. What that means is that if I wake up in the morning and I'm not hungry, I'm happy to just have a cup of coffee and then wait until I do get hungry.
Generally when I do wake up hungry, the first thing I have is some natural plain Greek yogurt with seeds and nuts -- they're packed with fibre, healthy fats and they're a really healthy way to get natural plant-based protein. I might pour a little bit of honey on top, too.
When it comes to my snack times, if I haven't had coffee yet I'll have one with milk. I'll also have something like a piece of fruit -- whatever is in season -- and a handful of nuts if I'm feeling really hungry.
Lunchtime is generally the perfect time for me to stock up on lots of veggies. So I love to eat really big, delicious salads that's going to have some kind of carbohydrate in there -- for example, quinoa or sweet potato. I love adding legumes like chickpeas into my salads as it's a super easy way for me to get fibre and healthy carbohydrates. I'm also adding in a healthy protein -- a tin of tuna or even a barbecue chicken from my local supermarket with the skin taken off.
If I'm out and about and I need a quick option, I'm very happy to grab two sushi rolls and make that my lunch. I'll add edamame to get my veggie content up and maybe some seaweed salad, and throw in a miso soup or green tea to help fill me up.
I start to get a bit peckish in the afternoon so this is definitely a time where I need something to eat. I have a sweet tooth so I'll sometimes grab some frozen fruit from my freezer and blend it up into a natural sorbet. Or a whole piece of fruit like an apple or frozen grapes. Otherwise I might have a handful of nuts or a tin of tuna.
My dinner is usually a piece of protein and lots of veggies. That's mainly because I'm not too hungry at night time so I don't feel like I need those extra carbohydrates. I'll have some protein -- so I might make some jerk chicken and serve that with some barbecued broccolini and corn -- or I'll make a beautiful, fresh salad with some bocconcini or feta and mix that up with a small steak or fish.
I love chocolate, so I like to have two pieces of dark chocolate and enjoy it. It means I don't have to feel deprived or feel like I'm missing out.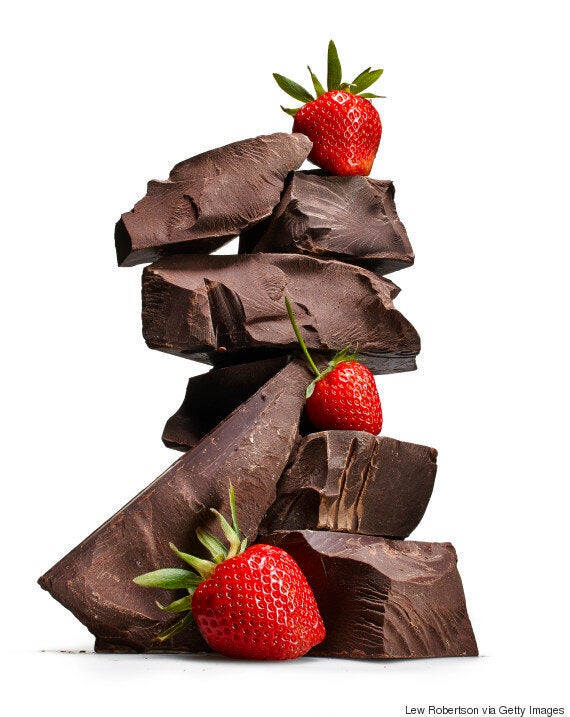 Emily Burgess, accredited practising dietitian
My approach to eating involves focusing on fresh, seasonal produce with limited intake of processed or packaged foods. As such, most of my meals contain fresh foods such as eggs, nuts, dairy, vegetables, fruits, lean meats and seafood with some good quality whole grains mixed in.
My main meals generally consist of a big bowl of vegetables -- either fresh, stir-fried, steamed or roasted -- with a choice of protein such as cheese, nuts, fish or meat, and a choice of whole grain such as bread, rice, potato or another grain.
For breakfast I have two eggs on one or two slices of wholegrain sourdough, plus some extra veggies like mushrooms, spinach or tomato. Or I'll have homemade muesli with Greek yoghurt and fresh fruit.
For snacks I eat fruit, nuts or cheese -- with a homemade treat occasionally thrown in.
My lunch is usually leftovers from dinners. Or if I'm at work it's a veggie-packed wholegrain sandwich or a salad with cheese and nuts.
For afternoon tea I have fruit and nuts, or Vita-Weats and veggies with hummus dip.
My most common dinners would be vegetable stir-fry, a delicious pasta dish, homemade pizza or perhaps a vegetable curry on a Sunday night.
After dinner is a cup of tea and maybe a row of chocolate if I'm feeling like it.
Brunch out on the weekend would be my favourite meal to treat myself with. Otherwise a homemade cake or croissant bought at the farmers market for after my food shop.