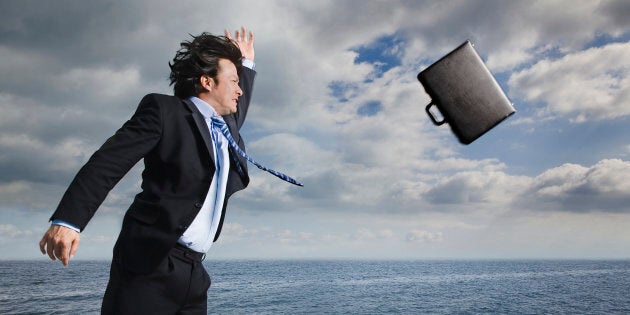 When I decided to leave my job at the end of last year I knew I needed to take some time out, to quit the rat race, even if just for a while.
I wasn't sick, wasn't taking maternity leave, didn't need to take carers leave. But one thing had led to another and I found myself somewhat broken, mentally and emotionally, and needed to give myself time to heal.
So I decided to take a gap year. Never mind that I was in my early forties, clearly too old and responsible to take a year out from my career.
Let me say from the outset I realise how fortunate I was to be able to do this. I was in a good position financially and have a very supportive husband, both of which meant I felt free to take this time off.
Sometimes I did feel a little self-indulgent, it's a rare opportunity to be able to take a full 12 months out of the workforce by choice, to wake up everyday and think what do I WANT to do today? But it was also a great chance to take stock of my life, explore my ambitions and reconnect with myself.
And now, as the year draws to a close and I'm contemplating returning to the workforce, I've been reflecting on what I learned about myself since leaving work. So here's a short list of just some of the things I discovered along the way:
No longer having a title was both liberating and frightening. I realised I had allowed my job title to define who I was. Whenever we meet people, in any situation, one of the first things we ask is "what do you do"? When you don't work and don't have children this becomes a difficult question to answer. It's easy when you can say I'm the director of this, the manager of that, or whatever your role is.
But suddenly my answer no longer fit succinctly into social norms. I came to define myself in other ways -- a writer, a blogger, a traveller, a tour host... I am compassionate, adventurous and constantly inspired by the things around me. Yes, I'm also a specialist in media and communications, but taking a year off made me think about all the others things I was. My conversations with people became so much more interesting when we moved away from the focus on work.
As a kid I loved to write, to draw, to colour in, but as an adult I had lost many of those things. Sure I still kept a journal, but I didn't write in it as often as I should. Moving up the corporate ladder meant I didn't get to do nearly as much writing as I wanted to, which is funny because writing was the whole reason I had chosen my particular career path.
I realised it wasn't a lack of time that prevented me from continuing these creative pursuits; it was a lack of mental capacity. I gave so much to my career mentally that at the end of the day I was too drained to think creatively. I had no mental capacity for anything else.
So during my year off I was able to write more, colour in, commit to my travel blog, I even taught myself how to make fridge magnets -- yes, fridge magnets! And I read. Lots.
I realised I didn't need so much stuff
Someone said to me recently it's a crazy state of being that we now have so much stuff we need offsite storage containers to store things we hardly use.
Earlier this year I went to Uganda with my sister to volunteer in a primary school. We were lucky enough to visit the families of the kids and the teachers in their homes, which were very basic mud brick huts with little or no furniture. It was a stark reminder of how lucky we are in western society, but it also showed me how much we actually need in life.
I began looking around my own home and realised how many clothes I had that I didn't wear, how much extra stuff I had bought that I really didn't need. This constant cycle of buying more stuff and having to have the latest version of everything means we constantly need to earn more money and are chained to our jobs. I've made a conscious decision to buy less stuff, to really focus on what I need and not on the latest products, fashions or whims.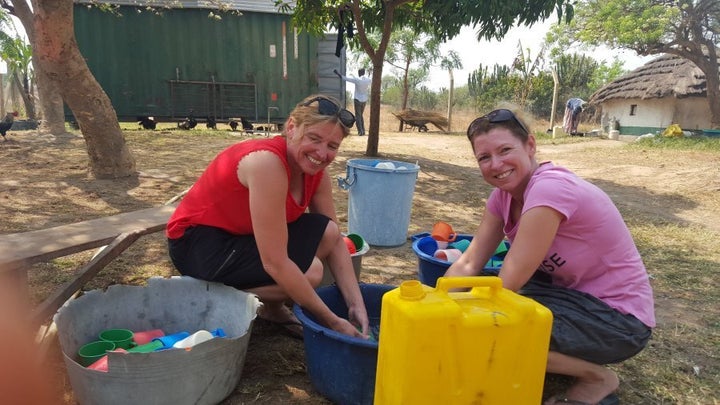 I gained confidence in my professional abilities
This may seem strange considering I had decided to take a year off. But that time and mental space gave me the ability to look back objectively over the things I had done and where I was at professionally.
I was no longer on the treadmill, no longer battling with the constant decision-making, the second-guessing and internal doubts that can creep in when you're working. I no longer compared myself with colleagues to see where I was on the career ladder -- afterall, I didn't actually have any colleagues!
And when I took stock I felt empowered. I felt confident, I realised I did some things very well and some things not so well. I had done things I perhaps shouldn't have done, and didn't do some things that I perhaps should have, but overall I was happy with where I was career-wise. This realisation and growing confidence brought me contentment and I made the internal promise to be a little easier on myself in future.
I had always thought I could never work for myself because my motivation came from doing a good job for someone else; I needed that external recognition and reward.
But when I took the year off, I didn't just sit around all day watching TV or go to long lunches. Sure, there was a lot of reading and a lot of socialising, but I also set myself tasks and goals, I had to-do lists and educational plans.
I focused on my travel blog and taught myself a range of new skills. I learnt about blogging and photoshop, search engine optimisation and social media. I also began learning French -- something I had wanted to do for years but had never got around to.
And some amazing things happened
I was open to opportunity in a way I perhaps hadn't been before and had some amazing experiences as a result.
I picked up a gig hosting international tours for a local travel company. I had no previous experience in tour hosting, and while I had co-founded a travel blog and had spent a lot of time travelling, I had never considered hosting tours. But suddenly I had the time and the energy for a new challenge.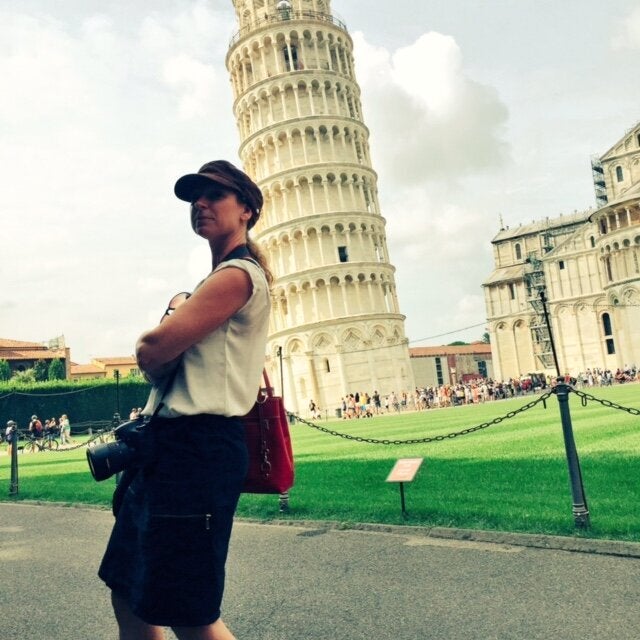 Our blog audience grew beyond our family and friends and we were even asked to do a couple of travel blogging interviews.
When my sister and I decided to head off on our volunteering stint we thought we would go, work, come back and that would be that. Instead we organised a fundraiser before we went raising almost $8000 for the school and are currently planning our next event. We've continued our engagement with the staff and are definitely planning to go back.
But perhaps the biggest thing I discovered this year was the value of taking time out and reassessing who I was and what I wanted out of life. We can get caught moving up the career ladder, constantly looking for our next job without stopping to ask whether it's what we actually want. We take time out between jobs and from a job, but not time out from our careers. It didn't need to be a 12-month break, but I needed space and time without the pressure of thinking about a job I was leaving or the job I was going to. I didn't want to feel rushed.
And while a gap year generally is a trip overseas, I didn't need to escape Australia for 12 months to find myself. I never wanted to escape my life, I wanted to make sure I was living the life I wanted and the best life I could.