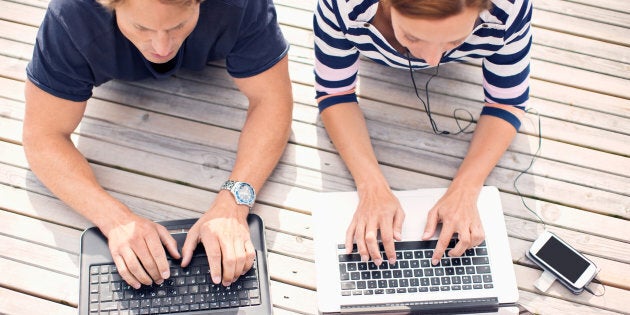 Don't say you haven't thought about it at one stage or another. What it would be like to quit your job, pack up your things and head off overseas in an endless pursuit of adventure.
As for what you'd do for money, you'd figure it out once you're on the road. You'd sell coconuts on a beach or work in a bar or -- perhaps the most vague and promising option of all -- you'd freelance.
But what exactly does that entail? And is it actually possible to freelance your way around the world?
Two years ago, Appleford and her husband did what so many of us daydream about but never action. They quit their jobs, sold all their belongings (but held onto their two properties -- and the mortgages that came with them) and took off overseas with their toddler son in tow.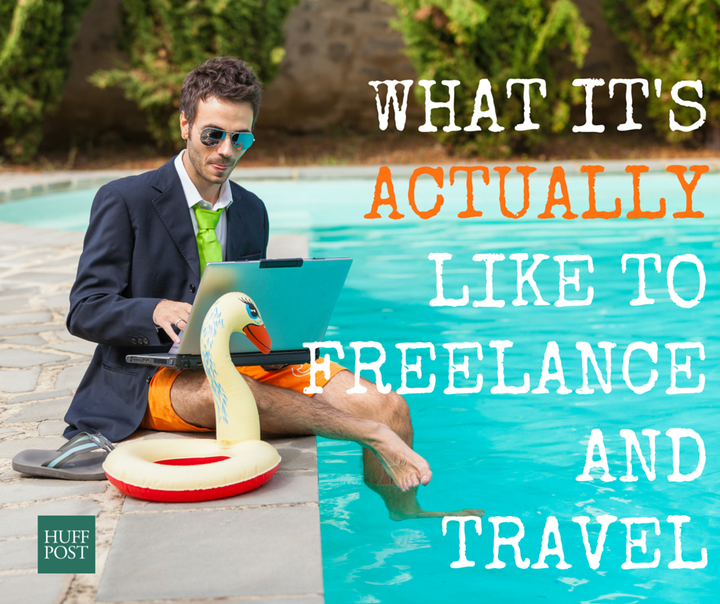 "My husband and I were working full-time, had our own business on top of that, and a one and a half year old to boot," Appleford told The Huffington Post Australia.
"We felt like we were stuck in the daily rut, where you get up, go to work, come home exhausted, watch TV, go to bed and then it starts all over again.
"Life was a bit bland, so we just decided to take a bit of a risk, and we quit our jobs and sold everything we owned and we bought a ticket to Vietnam. We just decided we would start in South East Asia and travel around until we'd had enough or our money ran out or until we wanted to settle down again.
"It's a decision we didn't take lightly. To lose the security of a job was daunting, but we also figured it was the perfect time before we had to become a bit more responsible and mature and send our child to school and really settle down."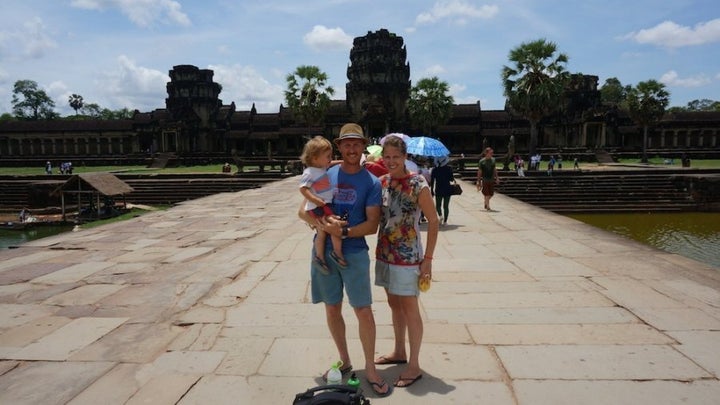 With $45,000 in the bank, the Applefords had the first few months covered, but also knew they couldn't travel without work forever.
"We didn't have any idea of how we were going to get work," Appleford recalls. "Then, maybe three months into our travels, we were in Thailand and Chris started teaching English to some young kids. I was stuck in an apartment that I'd rented thinking 'what am I going to do? I can't relax the whole time', so I started having a look on some freelance websites.
"That's how I started working on what is now Upwork. I created a profile and got my first job working for a company that promotes cruises, captioning their images. They sent me 200 images at a time -- really touristy ones -- that I would have to caption."
Appleford notes that prior to her travels, she was an office and marketing manager for a landscape design company and also had an interior design degree.
"I was not a writer," she said. "And I put that in my profile. I guess it just goes to show you can start freelancing with just about any sort of experience, as long as you are confident."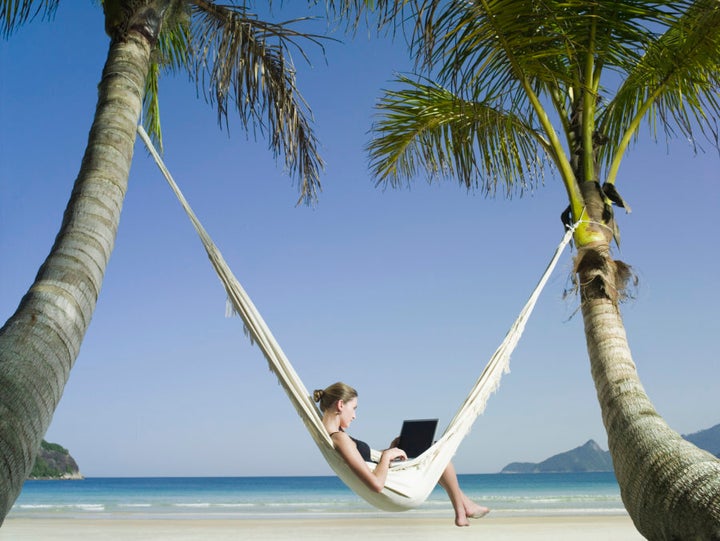 In order to make their money stretch as far as they possibly could, the Applefords were strict about travelling on a budget.
"We couch-surfed, house-sat, would take overnight trains instead of a staying in a hotel," Sarah said. "We tried to be as thrifty as we could, but at the same time, we wanted to be mindful of the fact we were travelling with a child. One time we were living in a tuk tuk driver's house while we were volunteering in Cambodia and it was very basic, everyone was getting sick. We had to decide whether or not it was really worth it. A week of that was probably enough."
By the time they were halfway through their year-long trip, both Sarah and Chris were freelancing, which she estimates gave them "at least enough for part-time work, if not a bit more."
"It was great because it gave us a little bit of travel money just to cover expenses," she said. "And it felt like we were being productive and not just holidaying."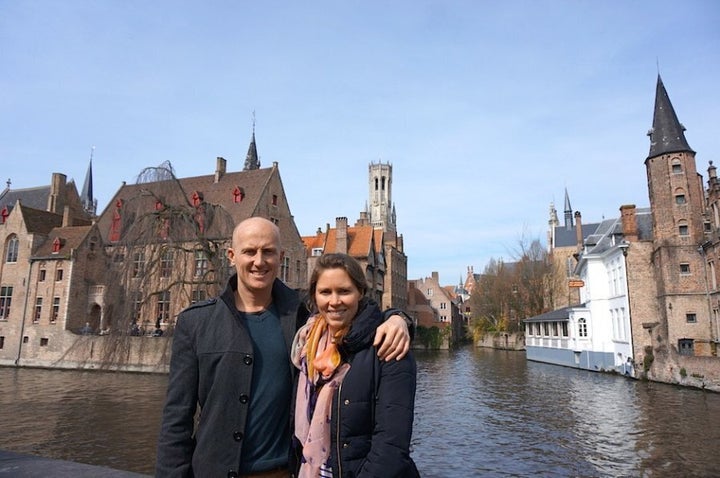 But the going wasn't always easy.
"I have to say, it's a constant struggle of whether or not you stay in and do work or go out and sight-see and experience what you're meant to be experiencing," Appleford said.
"For instance, we stayed with a friend for a month in Abu Dhabi. It was awesome, but we were also trying to earn some money while we were there, and we found ourselves stuck inside working most of the time instead of being outside and sightseeing and enjoying Abu Dhabi, which is the whole point of travelling in the first place.
"Another problem we encountered while on the road was the constant battle with finding an internet connection. If you don't have a strong internet connection, freelancing is near impossible. That was a real issue in France. We were living in this rural village and had an outage of internet, which meant I would get up at 6am to go to a café and work for half the day while my husband was at home looking after our child and doing jobs we needed to do there. Then we would swap for the afternoon. It wasn't ideal. Finding good wifi really is a constant struggle."
Keeping a regular workflow going also proved to be a challenge, though Appleford notes she and her husband had savings to tide them over for weeks at a time if things on the freelance front were looking quiet.
If you are happy to accept any sort of work, there's work out there.
"By having a little bit of savings behind us, if one week there was hardly any work, we wouldn't be in strife," Appleford said. "And there were definitely periods where there wouldn't be any jobs coming in, or, alternatively, there were lots of jobs on the website, but they didn't pay very much.
"That's something else you have to be aware of. You have to work out if it's worthwhile spending your time being paid barely anything or spending that time exploring and travelling and doing what you wanted to do.
"We actually still have that struggle now. There are a lot of freelance websites that are great but there are also many which are not prepared to pay as much as what we think we should work for.
"In saying that, if you are happy to accept any sort of work, there's work out there."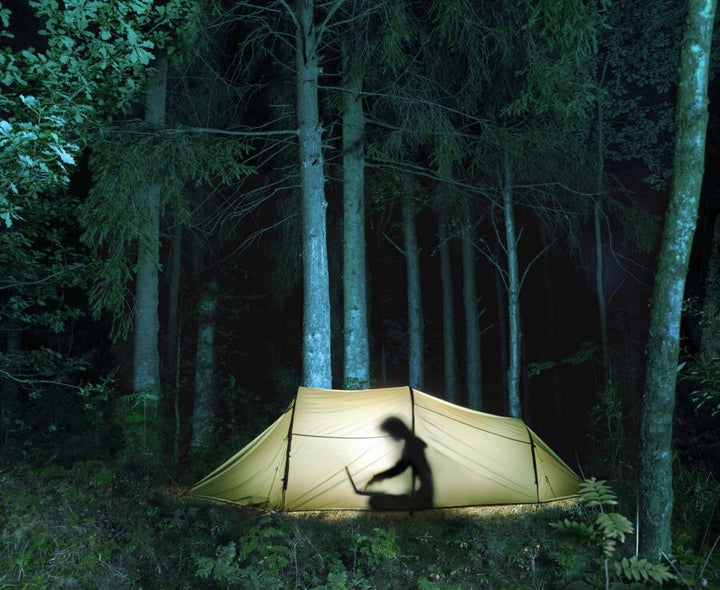 If you're thinking of taking off around the world and freelancing to foot the bill, Appleford recommends starting the process six months prior to your departure.
"Start before you go," she said. "It takes about six months before you actually start getting consistent work and have built up rapport with clients. With freelance profiles, you need feedback and proof that you've done jobs, which takes time. The better your profile, the better the jobs you'll be exposed to.
"All in all, though, it's absolutely worth it. It's definitely very testing. I mean we were basically backpacking with a toddler and that's exhausting. It was testing I guess from a financial standpoint as well as on our relationship.
"It was a constant struggle, travelling and saving money and being responsible parents. But it is possible, and it is well worth it. It was such an amazing experience, and my son had an incredible experience meeting different people and experiencing different cultures and foods.
"It's something we would do again in a heart beat but do your research before you go and try and get some things happening before you buy a plane ticket. That would be my advice."