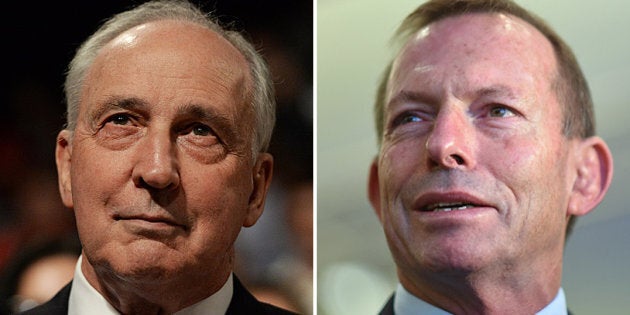 Former Prime Minister Paul Keating's extraordinary claim that warned against voluntary euthanasia has been debunked as unfounded. In October in the same week a controversial assisted dying bill was debated in Victoria's lower house of Parliament, Keating argued euthanasia was a "slippery slope" -- A claim which just doesn't stack up.
In a Fairfax opinion piece Keating claimed that "the experience of overseas jurisdictions suggests the pressures for further liberalisation are irresistible" when it comes to voluntary euthanasia legislation, such as that proposed in Victoria, possibly leading to further expansion of the law for a wider range of individuals being granted access to assisted dying services.
Earlier this month, Melbourne's RMIT University disproved those claims by looking at countries around the world who have passed assisted dying legislation and the changes that followed.
In short, in Canada and the United States where similar assisted dying laws have been passed, changes have occurred -- but they were not the liberalisation of the legislation, but rather the restriction of it.
Further to that, when it comes to European countries there has been some liberalisation but the difference in the situations there and Keating's claim comes down to the legal wording of specific laws.
As the ABC's Del Irani puts it: "In 2014, Belgium extended its rules to allow some children access to euthanasia and in the Netherlands there have also been some changes," she said.
"But legal definitions matter -- the European countries allow for 'voluntary euthanasia' whereas what's being proposed in Victoria is an 'assisted suicide' model.
"There is a difference between the two. Voluntary euthanasia means ending another person's life at their own request, whereas assisted suicide means providing someone with the means to end their own life."
And with the Victorian model, which was passed by the state's upper house of parliament on Wednesday afternoon, aligning more with the 'assisted suicide' models seen in Northern America -- the threat of further liberalisation of the law simply doesn't exist.
And if you think Keating is the only politician out there who has it wrong about Victoria's proposed law changes, brace yourself.
Another former Prime Minister in Tony Abbott also voiced his dissatisfaction with the state's upper house passing the controversial bill, tweeting that "only a morally mixed up society would approve suicide when it's doctor assisted,".
Unfortunately Abbott's emotional claim also fails to take into account important aspects of the amended bill that was passed on Wednesday and is now expected to be made into law.
Essentially that means the assisted dying process in Victoria, should it pass into law via a final vote in the state's lower house of parliament, would consist of:
A first request to a doctor from a patient who wants to die (with the doctor being able to refuse participation)
This will be followed by a first medical assessment from a coordinating doctor where the patient can change their mind at any point. The doctor will determine if the patient fits relevant criteria and will deem whether the request is voluntary and the patient's medical condition is enduring.
A second assessment of the patient will then be made.
Following this the patient is required to make a written declaration, witnessed by two people they are not related to while in the presence of a doctor.
Then, a medicinal prescription will be made, guided by the Victorian Department of Health and Human Services and a permit checked by a pharmacist. If the patient is unable to take the medication on their own, a separate permit is required.
Finally, the patient will be allowed to take the prescribed medication and if they are unable to themselves, a doctor can administer it for them while in the presence of a third witness. Any unused medication will be returned to a pharmacist.
In other words, sorry Paul and Tony -- you've got it wrong.