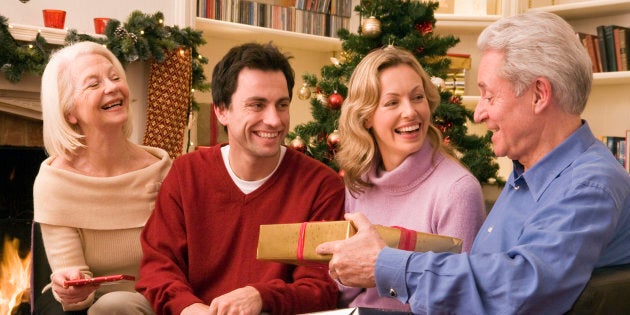 We've made it through the Christmas hump and 2017 is looming.
For many of us, that prospect may signal a clutter clean-out -- including those pungent bath salts that your great grandma gave you or those strange salad servers that you picked out for Kris Kringle.
Resolving what to with those unwanted Christmas presents can be a conundrum that tugs on your ethical heart strings. Despite this, an increasing number Australians are still getting rid of them.
According to annual research conducted by Galaxy and commissioned by Gumtree Australia, we are expected to have received up to 60.8 million throwaway gifts this year. That's a whole lot of waste.
This year, more Australians are going to sideline the awkward conversation with their gift giver and opt to sell their gifts online.
"On average, we see about 7 in 10 Australians receiving at least one unwanted gift. This year, the value is roughly $67 per person," Kirsty Dunn, spokesperson for Gumtree Australia, told The Huffington Post Australia.
That's equates to about $620 million worth of unwanted salad servers and bags of bath salts. And electronics and home accessories. Even key-less padlocks.
The most unwanted gifts received this Christmas

Tea towels
A cow bell
A padlock without a key
Knitted cardigan
Belt buckle
Fly catcher
Hankie
Candle
Bath salts
"What is different this year is that more Australians have indicated that they are going to sideline the awkward conversations with their gift giver and opt to sell their gifts online." (We'll get to this, later).
So, what are your options?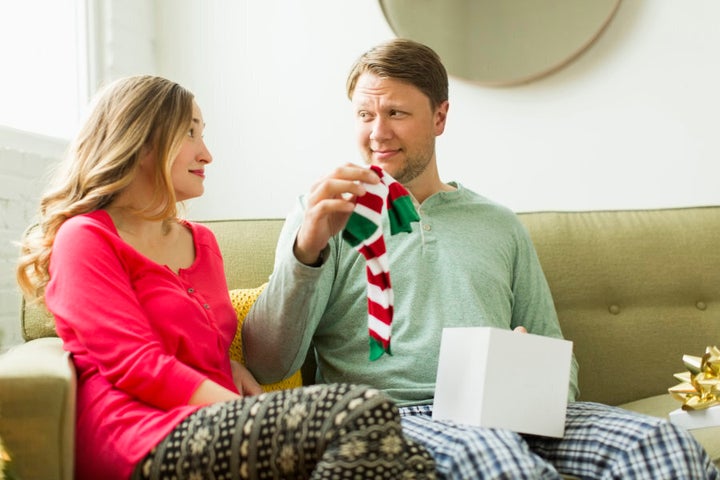 1. Donate them
Have you picked up a gift that didn't quite hit the spot? Instead of letting it hit the back cupboard -- or your Gumtree app -- pass it onto charity. One person's trash can certainly be another person's treasure.
For St Vincent de Paul Society, the Christmas period brings a surge in donations of unwanted gifts.
"In NSW, we rely on sales at our shops because they provide 44 percent of funding for the work that we do in the community. So we really appreciate receiving good quality, often unopened items," a spokesperson for St Vincent de Paul Society told Huffpost Australia.
We ask people to donate good quality items that you would be happy to give to another friend or family member.
"We ask people to plan before donating. Think about what items are being donated and try and drop off goods to your local Vinnies store during operational hours so that goods aren't left outside where they can be damaged by weather."
And think about the quality of what you are paying forward.
"Vinnies NSW spends significant funds on managing unsellable items -- about $1.75 million per year -- so we ask people to donate good quality items that you would be happy to give to a friend or family member."
Kids' toys can also be gifted to a children's ward in a hospital, with book donations welcomed at libraries and sporting equipment at your nearest sport facility.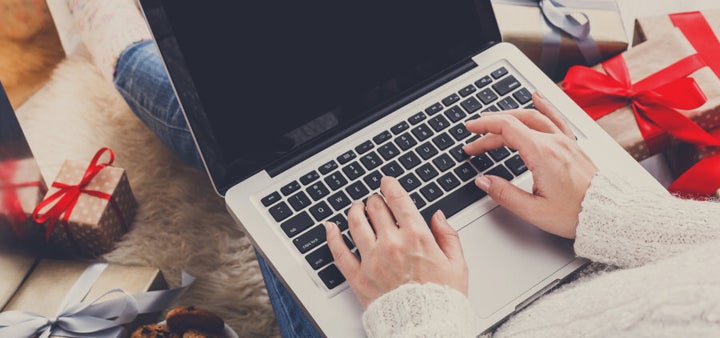 2. Regift them
Proceed with caution, for this option can be a sinking ship.
According to the Galaxy research, 10 million Australians have passed on their tossed gift to someone else. For Dunn, this practice is becoming more commonplace.
"I think as consumers, we are becoming more savvy and the whole sharing economy has opened up more avenues for us," Dunn said.
"The likes of selling online, regifting and even buying more secondhand goods are certainly more accepted these days."
When you've resolved to be a re-gifter, Dunn recommends having a smart plan in place.
"Make a list of who gave you what and when. And, as crazy as it sounds, try to not regift something back to the person who gave it to you in the first place (it happens)," Dunn said.
3. Sell them
Which brings us here. In 2016, 2.8 million Aussies are planning to cash in on the questionable taste or ill judgement of their family and friends.
"Historically, we do see an increase in Gumtree listings post-Christmas," Dunn said. "Last year, we saw a 28 percent week-on-week increase across a range of categories. I expect to see a similar, if not bigger, increase in 2016."
Categories with the highest surge in Gumtree listings

Books/games
Women's clothes
Home decor
Audio, TV's
Dining accessories
Appliances
Musical instruments
Eighty-eight percent of surveyed Australians prefer to sell online for cash, rather than arranging a garage sale or a sell between family and friends.
"Particularly at a time when lots of people are off work and are decluttering, it's an easy solution to just use an app and upload your unwanted gifts," Dunn said.
"It also means that it is a good time to be a buyer as well."
Looking to sell your gifts online?
First things first, are you going to tell the gift giver?
"This is important particularly if your loved ones are on Gumtree," Dunn said. "Be smart in how your describe your items online."
And be diligent with your research. "Find out similar prices and items in your area. Use high quality photographs and manage your listings on the go using the app," Dunn said.
"And always meet face to face with cash in hand."