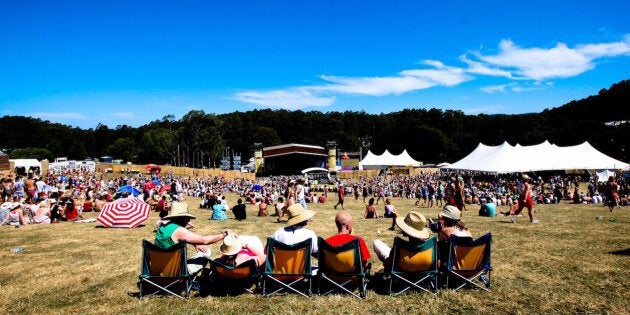 If you happen to have a Falls ticket in your hot little hand right now, you'd be right in thinking you're in for a pretty great time come December 31.
The annual festival transforms what is usually empty fields set amongst lush green rainforest into a full-blown scene of epic music, great food and pure joy. This year, it's across four locations; Lorne, Byron Bay, Marion Bay as well as newly added, Fremantle which follows a slightly different format to what we've been used to (more on that later).
If you're a seasoned punter, you'd know what to expect but if you're the new kid on the block, here's a guide to what's going down at each location (aside from well, next-level fun).
Lorne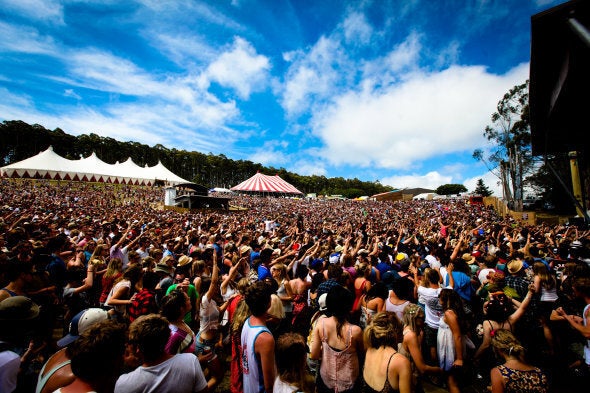 It's all about mates, music and good 'ol banter at Lorne, the original location of the Falls Festival. The demographic is largely young people, and the camping side of the event forms a solid part of the experience. Basically, if you don't leave the festival with an entirely new group of friends, you're doing it wrong.
The Great Ocean Road has become a rite of passage for Aussie 20-somethings, who continue the fun with a scenic post-festival roadtrip, or opt to chill out in the sleepy beachside town of Lorne for a few days. Jump in the car and visit Torquay or the famous surf spot, Bells Beach.
Byron Bay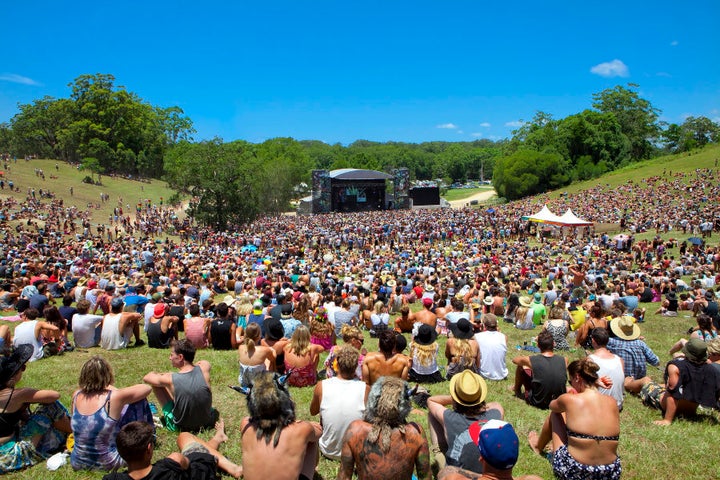 A good mix of young and older patrons, Byron Bay is a little more chilled out with a strong beach overtone. History has taught us it's also the festy of choice for the celebs (Miley Cyrus and Liam Hemsworth as well as a string of famous surfers).
Speaking of surfing, it doesn't get much better in this part of the world. Head north or south and you're bound to find a perfect little break that'll no doubt soothe your hangover.
Head into town for a smorgasbord of delicious (and healthy) eateries, get your Tarot cards read or spend the afternoon getting pampered in one of Byron's many spas.
Marion Bay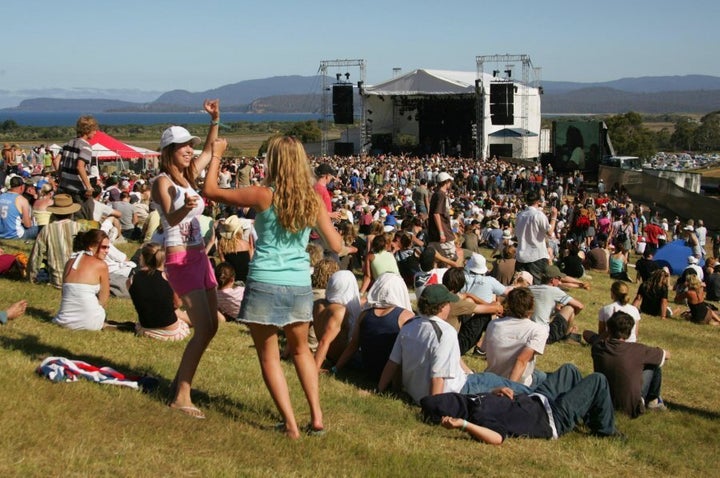 A much more family-friendly atmosphere, Marion Bay has a huge focus on food and wine offering plenty of stalls from local providers. Its relaxed vibe, plus the sensational coastal backdrop (even better at sunset -- or rise!) makes this festival experience truly, like no other.
Plus, it's the perfect launchpad to explore the rest of Tassie. Hello, Mona and all the vineyards!
Fremantle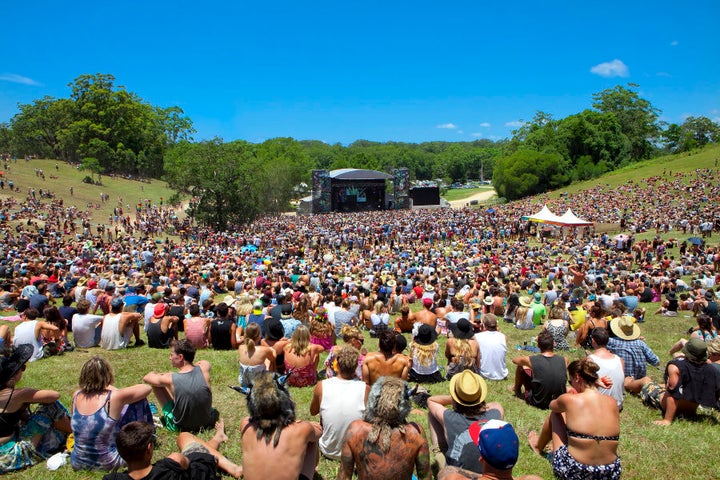 Taking place over the weekend of January 7-8, Falls "Downtown" will break the traditional format and flood the streets and forgotten buildings of Fremantle, awakening spaces which have been lost in time and birthing a completely new festival.
Lover of the arts? Downtown will entertain your every need and you can experience local and international acts perform at venues like Town Hall, the Dancateria and The Church. Take a break from the music and head to Freo's stunning surrounding beaches or make a daytrip of it and head to Perth.
Tickets to Marion Bay and Fremantle are available here.