Which state is better -- NSW or Queensland? This video doesn't even come CLOSE to answering that. In fact, it will doubtless create more debates than it settles.
We can, however, say three things for sure.
Firstly, the world would be a much more peaceful and happy place if border disputes were settled with comparisons of oversized fruit (as per the image below) instead of with weapons.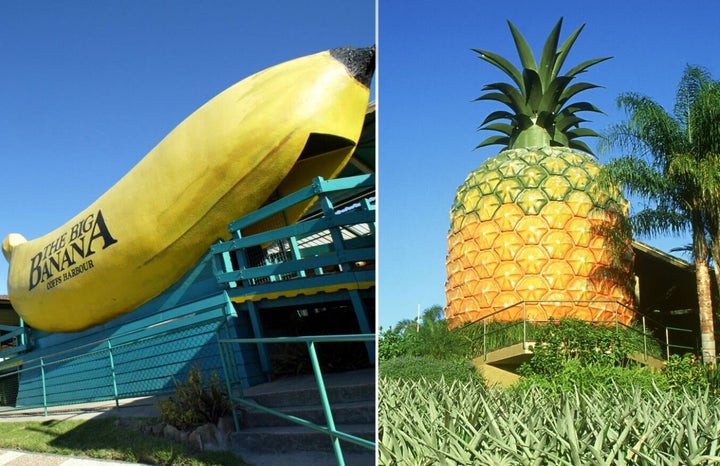 (For the record, these two giant sources of potassium and/or vitamin C are the Big Banana in Coffs Harbour and the Big Pineapple on the Sunshine Coast.)
Secondly, we can say without fear that this video may not help anyone decide whether NSW or Queensland is superior, but it is BLOODY entertaining.
(Maybe don't tell our video guy Tom Compagnoni we said that though, or he'll get a head bigger than novelty tourist trap fruit.)
And thirdly, the three state-rating categories we've decided upon -- beaches, beer and bands -- are as good as any other. Because we say so.
Oh, and in case you're wondering, we made this video to celebrate State of Origin Game II in Sydney on Wednesday night -- a game which may well effectively signal the end of the era of Queensland dominance.