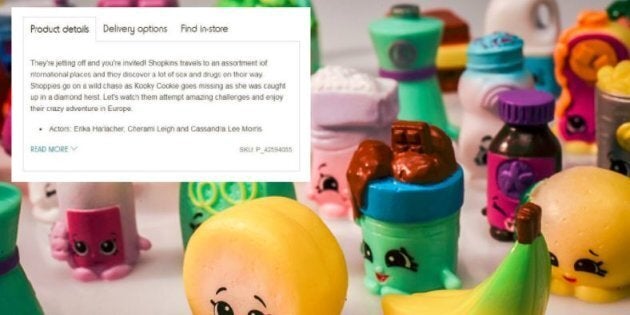 Shopkins are these tiny toy collectibles with adorable little faces. There's a lipstick Shopkins called Lippy Lips. An apple called Apple Blossom. A chocolate bar named Cheeky Chocolate.
But you wouldn't know that from reading the Kmart Australia website's blurb for the Shopkins World Vacation DVD. Instead, someone's decided to really spice up the description of the product: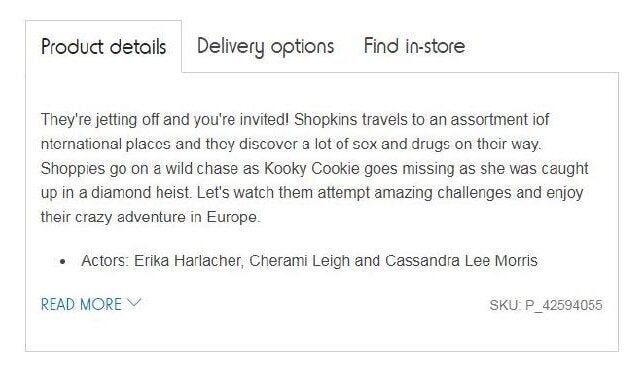 The blurb says that the Shopkins "discover a lot of sex and drugs on their way" and that one of their number (the delightful Kooky Cookie) sadly gets "caught up in a diamond heist".
Kmart told News Limited that they are currently trying to figure out how the bogus description got online.
"Kmart Australia apologises for the incorrect Shopkins World Vacation DVD product description that was published online," the statement read.
"Once we were made aware of the description error, immediate action was taken place to ensure the product was removed online. We are currently investigating to see how this occurred and we are reviewing processes to ensure this does not occur again".
By Saturday afternoon, the description had been taken down: