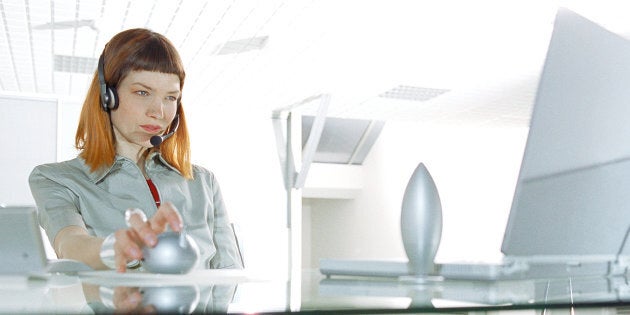 The number of women employed in technology has been traditionally poor, but it is slowly becoming more common thanks to the efforts of networking groups, educators and the proliferation of a wider conversation.
Only 28 percent of employees in information and communications technology are women, according to figures released last year from the Australian Computer Society and Deloitte's digital pulse report.
The stigma of tech roles being reserved primarily for men have stopped women in the past, says Monique Brasher, Melbourne Regional Director of tech-focused education institution General Assembly, but the barriers are breaking down as more women are exposed to potential careers.
"Companies need women web developers but women might not necessarily know how to enter into the workforce and how to find those roles," she told The Huffington Post Australia.
"Probably the perception is that men code, so it's about breaking down that perception that no, women are amazing coders and they are landing amazing roles."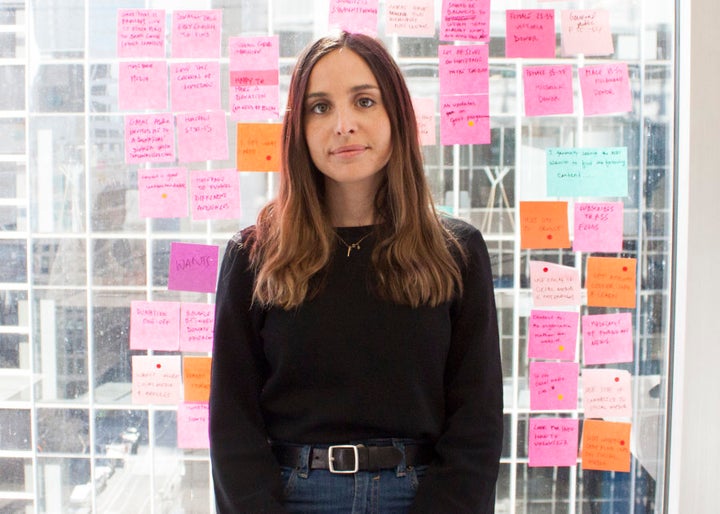 General Assembly is a US import, with the Australian arm earning a solid reputation from the work within the tech space in its New York headquarters and global branches have done over many years.
It actively encourages women to its events, hackathons and Meetup groups as well as its long and short courses. Its 12-week immersive web development course is one with a low percentage of women, so Brasher says it is offering a $15,000 scholarship for one female student (applications close September 12) to encourage more to consider it as a potential career.
"We find that every woman who has gone through this course has an amazing story to share and they get employed really fast," she said.
Brasher said General Assembly courses are well known for intensive, accelerated learning, where course curriculums can be adjusted within a week to reflect changes in real-life industries.
Its students were varied but caters a lot to women who have considered tech a second choice -- they either land in a role and need to upskill or they belatedly find they have a passion for the digital sphere and they want to transition their careers or launch a startup.
"We have had lawyers, nurses, tradies, different people from all sorts of backgrounds who recognise that they have a passion for this digital space whether it be user experience design or full stack web development and this is their stepping stone into a tech role," she said.
General Assembly is in good company. US group Girl Geek Academy has stretched it wings to Australia and has partnered with General Assembly on networking and coding events to encourage more women into the space.
Its latest initiative is a social media campaign and Melbourne event called #Ilooklikeadeveloper to encourage women to post pics of themselves to dispel the male-dominated stigma.
It promises to deliver workshops, panel discussions, networking functions and social engagements to its members including Amplify Pitch Night, Catalyst Conference, coding and design bootcamps, and hackathons.
From mum to software career
Pranati Vyas was a full-time mum for 10 years before completing the Web Development Immersive program to get her own startup idea off the ground -- now she's a Software Engineer at Sanctuary Digital.
She said the key to encouraging more women was to start with younger children.
"When young girls are good at math and science in school, they are not encouraged enough to pursue a tech career," she told HuffPost Australia.
"So when the time comes, they tend not to pick STEM careers. This also leads to the fact that girls did not have many female role models to look up to, propagating the same cycle.
"It has been a male-dominated industry for many years, where men were always thought to be better programmers. But I think it is getting better now."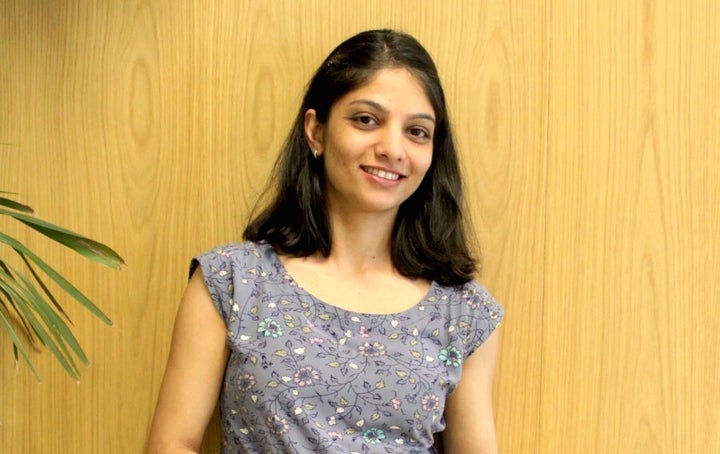 Vyas says the proliferation of online courses and tech-specific hubs is making it easier for women.
"Previously, the only options available for a computer science education was university," she said, "(These programs) are more affordable than university, and the courses are three to six months, where you learn industry-relevant technology.
"It makes them an attractive choice for women like me, trying to re-skill and return to the workforce."
An ICONIC leader in the tech space
As Director of Product with THE ICONIC shopping site, Zoe Ghani is a leader in the tech space -- but, like Vyas, rather than pursue it as a first choice she fell into it after studying and working as a journalist.
She worked on her newspaper's online version before falling in love with the internet and then actively pursuing product development roles with a co-op, then Yahoo, Spreet and finally moving to THE ICONIC.
Now she heads a team of more than 50 tech engineers and leads the company's tech engagement strategy, design and user experience functions across THE ICONIC, including product innovation.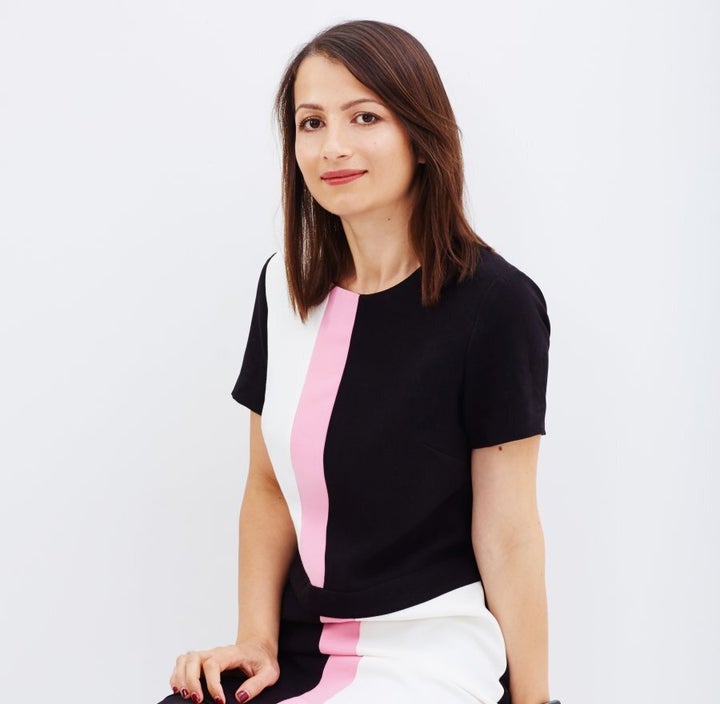 She says the barriers to entry for women in tech are not industry-specific, and that her experience is that if you want that tech role, you can have it.
"As a woman I can say I went from sports radio to a portal to an education site for a coop which was a book retailer to a media company to fashion, so I feel like as long as women have an idea about what they want, I'm not certain industries are actually going to be deterring them," she said.
Ghani says no matter what industry, companies are selling themselves short by not employing women in tech roles.
"One thing that businesses gain is a viewpoint diversity," she said. "What businesses will miss out on is a voice at the table that represents that audience that they are trying to service with their product.
"So diversity breeds better problem solving within businesses and better products and services to be created."
As an employer herself, she would like to see more women -- even though THE ICONIC has several very senior women in its ranks.
"If I am looking for a product manager I will have more men apply than women for the role -- and we find the same with engineering and user experience design," she said.
Here are Ghani's top tips as a woman to rise within the tech sector as a startup founder or employee.

1. If you love it, just do it

Whether it's launching a startup or changing jobs within your firm, Ghani said you should move first and think about your skillset later. "Research out there shows that women always underestimate their abilities," she said. "It's about putting your hand up and then figuring out if there is a development area and working on it. Don't be afraid."

2. Ask for what you want

Whether it's seed funding for your newfound digital marketing business or a promotion, you have to be a bit, well, ballsy. "The worst thing is they will say is no," she said.

3. Interview like a guy

Ghani said men are so much more confident in an interview or funding pitch situation, and women need to take that on board.

"If women were more gutsier, it would make a huge difference," she said. "Know what your strengths and your blind spots are but really play for your talents."

4. Speak up

Ghani said that, as a woman from a Afghani background, she was taught to respect her elders and found it challenging to disagree with colleagues older than she. But she had to learn to move past that.

"I had to figure out that disagreement doesn't necessarily mean disrespect. Do speak up, regardless of whatever is holding you back. That's where your confidence is coming from and where you will create value for the business as well."