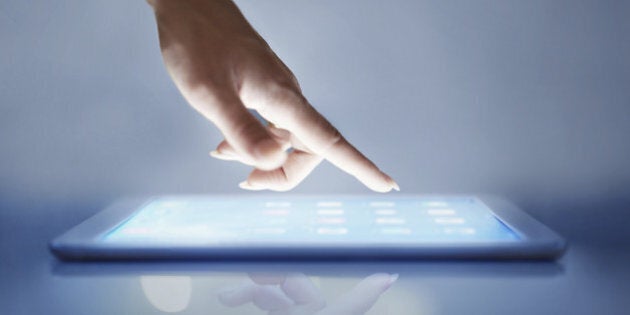 Gone are the days when consumers found a business by leafing through Yellow Pages -- a digital presence is now essential for any small business to attract customers, sell their services and expand.
But it's not just enough to have a shiny-looking online toy -- you need to have a knockout digital strategy too.
Research commissioned by domain registrar hosting firm GoDaddy revealed Aussie companies with one to five employees were predicting growth rates of up to 50 per cent over the next three to five years. This is impressive, but those with a website were much more confident.
64 percent of companies with a website expected to grow at the top end of the scale compared to four percent of non-website companies with no plans to build one.
"You need to be found," GoDaddy Country Manager Tara Commerford told The Huffington Post Australia.
"If most of your customers are online, you have to take the business to where they are. That really does start with a website.
"We're seeing it time and time again. There's evidence to suggest that once small businesses have that website up and running they are seeing a greater return on investment in terms of their productivity, their customer base and growth in its entirety."
Here Commerford offers her top tips to get your business online and reaching more customers than ever.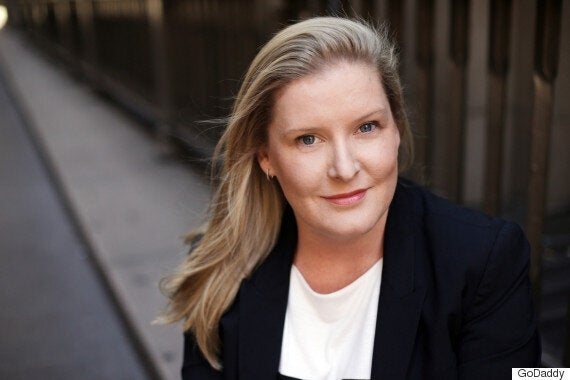 GoDaddy Country Manager Tara Commerford says a digital strategy begins with a great website.
If you're starting a business, make sure you choose one that has an available and appropriate domain name. Melbourne-based firm Black Mouse Design for example has www.blackmousedesign.com.au.
Search for available domain names through ASIC and then domain names through domain registry companies such as GoDaddy.
You need a name that's memorable and one that tells consumers who you are and what you do.
"It's the excitement a small business owner has when they get to choose what their domain name is -- it's bringing a business to life and really taking ownership of it," she said.
"Make your domain name memorable -- you want your consumers in a saturated industry to know who you are."
She recommended keeping the name relatively short and simple and registering it as soon as possible.
Commerford also recommended registering multiple domain names that were similar to avoid market confusion and to gain a competitive edge.
If you have an existing business search for a domain name that is closest to your business name (fingers crossed the exact match is still available!).
Many business owners are afraid of getting online because of cost, time and lack of technical expertise.
"Going online can be really daunting," Commerford said.
"People don't always have the tech know-how to get up and running."
Her solution was to bite the bullet and just do it. Hire a designer or take advantage of web-building services from domain-registering companies to get online -- or your business could suffer.
"We have a market made up of 96 percent small businesses yet less than half are connected and utilising a website," she said.
People have short attention spans these days, and if your site is boring, complicated or hard to navigate, customers will go to the next one.
Make your site user-friendly, easy-to-understand and be clear about what you want it to do -- is it just an information-based site, do you want to encourage people to visit your store or do you want to sell online?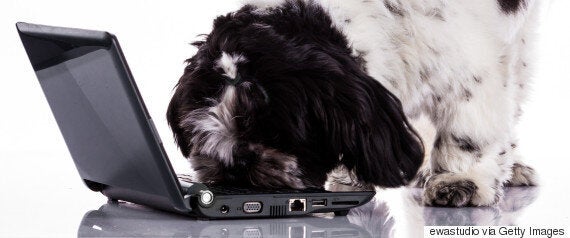 Make your website simple enough for anyone to use.
"Getting a website built in a way that is easy for your customers to navigate so making sure you present your products and services in a really clearly defined way is imperative," she said.
Be an expert -- and tell people about it
As soon as your website is up and running, Commerford said you should start to teach existing and new customers that you are a thought leader in your industry -- and you do this through content marketing.
This could be a blog post once a week on your site, instructional videos on YouTube or podcasts.
"It's absolutely critical that they start to generate that content," she said.
"As a small business owner it always comes back to how much can I fit in a day.
"You don't have to write a lengthy essay-style blog a day to get the right customers in but if it's short and punchy and you're thinking of search engine optimisation at the same time, which is what are the keywords that I need to drive customers back to your site, that is a good thing."
This not only gives you credibility as a business, content that is interesting and shareable on social media is more easily digested than a hard sell.
Strategise with social media
Commerford said small business owners needed to choose their sales weapons carefully when it came to social media by being very strategic about how they used it and linked it to their website.
"When you think of a digital strategy for a small business owner it's about thinking about how much bandwidth do I have as a one or two-man operator -- I'm going to want to pick the best channel for my business and do more with less," she said.
"So rather than trying to tap into every channel, pick the one that best services my product or service. It could be one or two."
For instance, Facebook and Instagram might be where your customers are. Consider integrating a social feed to your website so consumers can follow you and keep up to date with your news and specials.
Don't try to do everything at once, said Commerford, and don't put too much pressure on your valuable time as a business owner.
"Small businesses can sometimes over-complicate what it means to get online," she said.
"You don't need a PHD to get online. It's a paradigm shift. It's getting small to medium businesses to think about getting into a space that is easy to enter and taking a very seamless approach to it which is 'I can't do everything in one given day but these are the three things I can do'.
"That's where we feel we can partner with them."
Popular in the Community