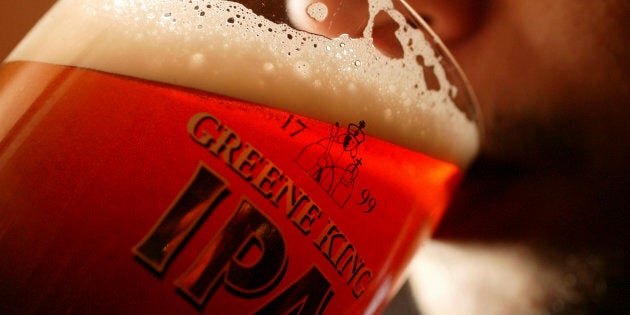 It's 2pm on a Sunday. The 'beer buffet' at a Gurgaon brewery has just started to pick up pace. A dozen people are hovering around the live grill counter. A handful of anxious servers are shuttling from the bar to tables, balancing tumblers and tall glasses of house brews on wooden platters. Advertised as a buffet with unlimited fresh brewed beer, business is quick in this sprawling bar nestled in one corner of a modest Gurgaon mall. A beaming waiter approaches our table, with a foot-and-half long laminated yellow menu card. If you are familiar with breweries in Gurgaon, the four beers listed on the top of the menu are hardly surprising--lagers, and a wheat and a blonde ale. So when you ask if they have an India Pale Ale (IPA), the flummoxed server first tries to confirm if you have the name right, then quickly proceeds to offer you testers for the beers they have. Hop over to any Gurgaon bar, chances are, a similar sequence of events will unfold before you the moment you ask for an IPA.
The India Pale Ale, which several connoisseurs across the world have crowned the 'King of Craft', is a name that tends to draw a blank stare at at swanky Indian breweries, bustling with craft beer lovers and greenhorns.
The India Connection
The most vetted account of how the India Pale Ale came about, dates back to the eighteenth century. In colonised India, British officers were often known to crave the pale ale--a refreshing beer made from pale malts. While the soaring temperature of the Indian summer caused high demand for an ale among the Brits living in India, it was also impossible then to brew it here. The infrastructure didn't exist. Most ales manufactured in Britain wouldn't survive the six-month journey to India on a ship. This was when a London-based brewer called George Hodgson rose to the occasion. He brewed an ale with extra hops, to make sure the beer survived the journey to India. Henry Jeffrys writes in The Guardian: "In the 1780s, a London brewer called Hodgson answered the call by sending out a strong, heavily hopped beer called October ale that would normally be aged like wine before drinking. The beer not only survived the journey, but was found to have improved immeasurably. This was the prototype IPA; the beer gradually became paler and more refreshing to suit the Indian climate."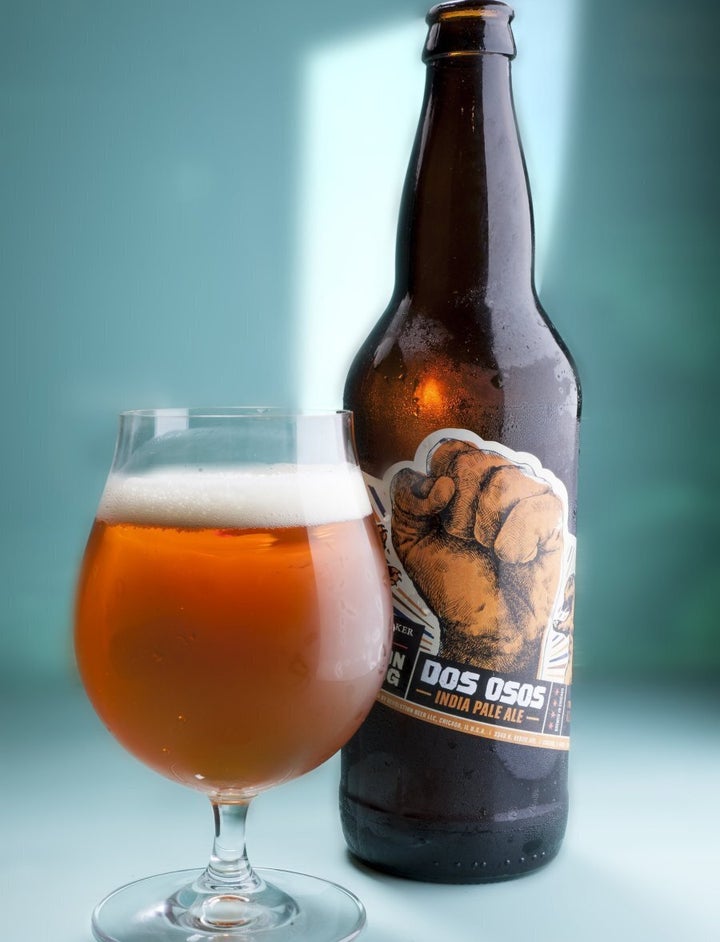 Thrilled with the results, the East India Company urged Allsopp brewery to create a similar beer with more hops than usual, to export to India. Hops, flowers from the Hop plant, are usually added to beers as flavouring agents and preservatives. The hops are responsible for the bitterness in the beer and adding more hops made sure the beer survived the journey. So the resultant beer was more bitter than usual ales, but also more flavourful as experimenting with hops could add any amount and types of flavour to the beer.
'King of Craft'
The IPA has risen in popularity the world over in recent years.
An article published in 2016 in Brewbound, pointed out that when the craft beer sales were seemingly on a slowdown, IPA sales rose by 27 percent compared to last year. The previous year, i.e in 2015, dollar sales had increased by 37 percent compared to the year before. Another article on the same website claimed: "IPA is still the king of craft, with 26 percent volume share of the category, according to market research firm IRI Worldwide."
In March this year, writing for KC Beer Blog, Jay Aber called 2016, the "year of the IPA". He provided numbers to back his claim up, and they are very impressive--in 2016, in the US, IPA accounted for 38.4 percent of beer sales. "Overall, retail craft beer sales were up 8.2% in the US and topped $3.5 billion. And IPAs accounted for nearly a third of these sales. The total retail sales of IPAs in the US in 2016 was just over $1 billion. Yes, we bought over a billion dollars worth of IPAs at bottle shops in 2016. And not only that, but IPAs accounted for over 70% of all of the growth in retail craft beer sales in 2016," Aber writes.
The IPA, which one would struggle to get off the tap or in a bottle in India, is possibly the most popular beer across the world right now.
Drinking the IPA, which could be more bitter and have more robust flavours compared to its peers, is deemed a respectable pursuit among beer connoisseurs. Community Beer Works' Dan Conley perfectly sums up the rise and rise of the IPA: "In a nut shell, beer drinkers are not pre-wired to like IPAs, you learn to like them, so in a weird way it can be a craft beer badge of honour to order one."
So Why Hasn't It Caught On In India?
The IPA is not a tame beer, for want of a better word. For Indians, who are mostly used to unremarkable and easy-on-the-palate bottled beers, an IPA can be shocking in taste. Navin Mittal of craft beer maker Gateway Brewing Co., says: "India is inundated with yellow lagers, which are much easier on the palate. So the taste of the IPA intimidates an average Indian beer drinker."
Not only does the bitterness of an IPA throw an average beer drinker off, most people are not entirely keen to understand and experiment with beers. They seek the familiar taste and that is considered value for money by them. "People could get offended by the IPA's strong taste... almost as if they tell themselves, 'this is not beer!'," says Mittal, whose company comes up with at least two variants of the IPA every couple of months. Gateway sells craft beer on tap across 70-75 bars across Mumbai and Pune.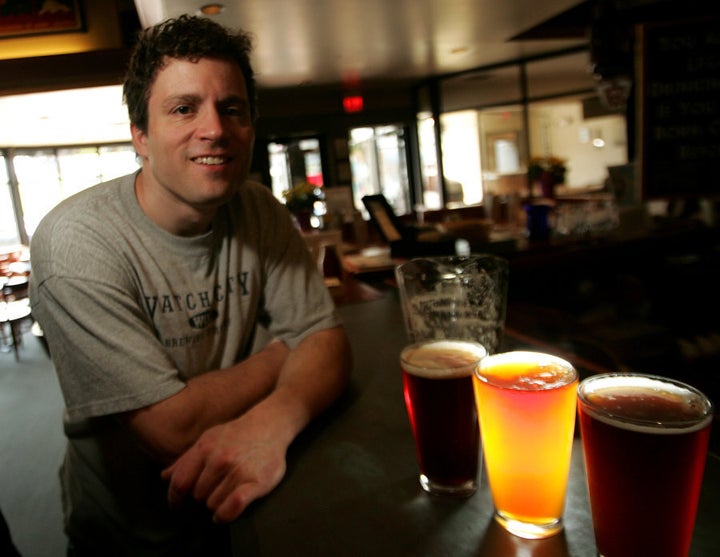 Arun George of Toit, a popular Bangalore brewery and pub, says they knew that people won't take to the IPA immediately when they launched one. "IPAs are typically a more hoppy beer style when compared to other ales, which means more intense flavours and more often than not, more bitterness, which is one of the reasons they are very popular in the US. In India, these are not as popular probably on account of the Indian palate, which is just not used to these flavours and the additional bitterness," says George.
While IPA is difficult to start appreciating immediately for Indian beer drinkers, imported bottled IPAs could be expensive as well. Riday Thakur of Yeast India Company distributes the only bottled IPA available across Mumbai. "Shepherd Neame is one of the oldest brewed IPAs in the world and it costs Rs 410 for a 500 ml pint," says Thakur. Yet, Thakur says, he gets bulk orders for the beer. "Most other beers are pretty standard. The IPA has given beer an edge. There are at least 100 kinds of hops, so you can imagine the possibilities of flavour when it comes to making an IPA. It's almost like wine, each is exciting and different from the other," says Thakur.
While the price could be coming in the way of bottled IPA becoming a rage in India, the interest and intent of many Indian breweries have also made sure the IPA never gets its due in India. Mittal points out that in cities considered hubs of craft beers, often people opening breweries are not beer enthusiasts. They are just businessmen trying to cash in on what seems like a popular trend. "For every beer lover who opens a brewery, there are five businessmen completely uninterested in the craft itself. As a result, their knowledge of beers is limited and they are not even trying to initiate beer drinkers to different kinds of beers, engage with customers and take the art forward. They don't care about beers," says Mittal.
George adds that brewers themselves could make a whole world of difference if they wanted to. At Toit, George says, they try to educate the customers on the range of beers they offer. "Our menu also has detailed descriptions of our beers. We also conduct monthly brewery tours," he says.
Playing Catch Up
Mittal points out that the American craft beer 'revolution' so to say, took place at least 20-30 years ago. So naturally, they are fairly ahead and different from India in their pattern of beer consumption. "Here, 80-90 percent of the bars we supply to want IPAs, though it amounts to about 15 percent of the sales," says Mittal. He says the scene could be very different in the next three to five years, given that there is a steady increase in interest in the IPA.
At Toit, IPA accounts for about 8-10 percent of total sales, but George is optimistic about the IPA's prospects. "We knew the IPA would not be as popular as the wheat beers we have, but that's fine. Over the years, more people have starting trying it and liking it. The fact that people are much more well travelled these days definitely helps," says George.
Thakur points out that the IPA is a fascinating beer for more reasons than one. Given that it has way more hops than any other beer, and hops are said to have some properties very similar to cannabis, drinking this beer in large quantities doesn't exactly get you drunk. "It gets you high and that's a great feeling," says Thakur, whose IPA sales amount to 20 percent of his total sales.