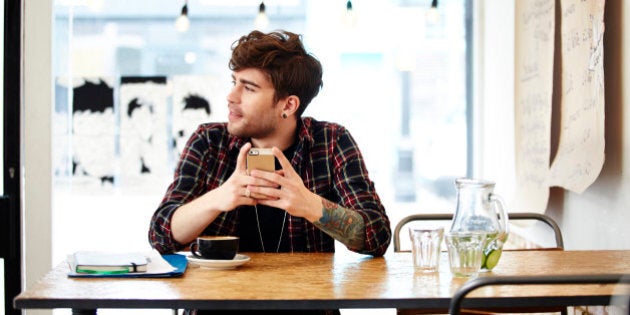 With more and more Australians relying on reviews to decide where they take their business, it's never been more important for small business to know how to handle and respond to them.
Why are reviews important?
Robert Tolliday, general manager of online local business directory True Local and commercial director at Sensis, said the site was publishing thousands of reviews per week and those numbers were increasing.
"Our research from last year, looking into consumer behaviour and use of review sites, showed that 9 in 10 people have used a review site in the last year," he told The Huffington Post Australia.
"Reviews are becoming the digital version of word-of-mouth."
Tolliday said reviews were very important to small business as they:
Allowed business to reach new audiences;
Enabled businesses to build up a positive reputation; and
Helped business be found through online searches.
Nick Lembo, Local Business Outreach manager at Yelp, an app and website that connects people with local businesses, said millions of people turn to Yelp every month.
"Review sites like Yelp let consumers post about their experiences with local businesses and have made the consumer voice stronger than ever, hence they are important for business owners to connect with consumers," he said.
Lembo said Yelp, which is the leading review site in Australia and has more than 95 million reviews posted worldwide, recently did a Nielsen study that found 78 percent of consumers turn to review sites like Yelp to find local businesses, showing word-of-mouth has moved online.
Sydney small business owner Mandy Daddia, who sells pre-loved, second-hand and sample wedding dresses through her store Savvy Brides, said she believed online reviews had the power to make or break a small business.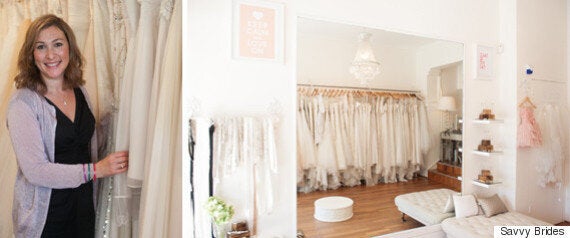 Savvy Brides owner Mandy Daddias relies on reviews to grow her business.
"There is so much competition and you work so hard to get each and every customer through the door and if there is negativity out there about you it can definitely cause your customers to look elsewhere," she said.
She said customers often came to her store after reading online reviews about her service.
"A number of our customers say that they check the reviews before booking in and it has been a factor to book in," she said.
"Lots of people say they Google us and see our reviews on Google+ which brings them into the store. We have also had a number of international bridal labels contact us based on the reviews they have read which is great and unexpected."
Perth small business operator Andrew McIntyre, who owns two bars -- Lot Twenty and Five Bar -- said he often takes on board comments and suggestions made in reviews.
"Positive reviews are great for the business," he said.
"I find all reviews that contain some form of constructive criticism more valuable as it allows (us) to hone and fine tune our service to provide a better quality service and product for our customers."
What are review readers looking for?
People often use reviews to determine what services a business offers, the quality of those services and how well they service their customers.
True Local research shows that on average, a business should have about 10 online reviews before a site user believes the business to be reliable and/or trustworthy.
Lara Mattatia, director of PPC Projects, digital strategist and small business consultant, said the factors people often considered when looking for a business included whether they had positive online reviews, location, price, distance and even postage costs if it was a retail purchase.
She said Google research showed that most consumers will research most decisions -- big and small.
"Consumers will read reviews, visit websites, compare prices and ask for recommendations on social media," she said.
"The more touch points you are visible on during this research phase, the better your chances are of making contact with that customer."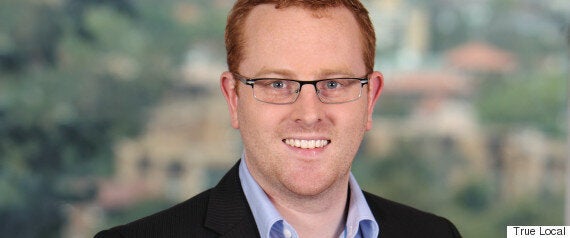 True Local's Robert Tolliday advises small business to respond to all reviews, positive and negative.
What to do if your business gets a bad review
With 9 in 10 consumers saying they feel more positively about a business that had responded to a negative review, small business are doing themselves a disservice by ignoring a bad review.
"Our guidance is to respond to it, but to keep the response succinct," Tolliday said.
"If a business receives a negative review on our site, we recommend addressing it straight away. By responding quickly to the negative review online, a small business can demonstrate its commitment to providing the best possible customer service.
"As responses are visible to both existing and potential customers, it's important always to be conscious of the approach taken when replying to feedback.
"A customer usually takes the time to share feedback in the hope it will help to improve a business offering or overall experience for other customers in the future.
"Businesses should be polite and professional at all times, and outwardly show they understand the customer's point of view."
Daddis said she'd only received one bad review since launching Savvy Brides in 2010.
"I was on my computer at the time and I saw it instantly," she said.
"I gave the bride a call straight away -- because she had been in the store I had all her contact details -- and asked her to please tell me more about her experience and why she left the review.
"It was really important to me to receive that feedback so we could immediately resolve the issue and ensure no other customers had the same experience.
"We actually had a great chat and I found her feedback really helpful. At the end of the conversation she said she would like to remove the review.
"She just was glad that she had got the message through to me."
If small business owners get a bad review on Yelp, Lembo said there were a few things owners should be mindful of when responding:
Whether responding publicly or privately, always take the high road. If a business owner feels like the review goes against Yelp's Terms of Service, they can also flag the review for further evaluation by our User Support team.
If business owners get emotional over reviews, it can sometimes help to have an office manager or trusted employee reply instead.
Online reviews can help savvy business owners figure out what they're doing well and what can be improved. Letting users know if you implement feedback based on their reviews can show how seriously a business takes customer service.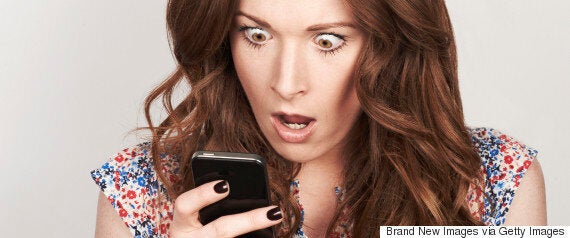 Small business operators should keep their cool when responding to negative reviews of their business.
A bad review may not be all that bad
True Local's research shows that two-thirds of Australians doubt the credibility of a business that only has positive reviews.
"For small businesses, a negative review online can be unsettling," Tolliday said.
"Having positive reviews will help to attract new consumers, but our research revealed that two-thirds of Australians question the credibility of a business with only positive reviews.
"So, a negative review isn't necessarily a bad thing. It can also provide businesses with an opportunity to develop the business model."
Lembo said some negative reviews provide valuable feedback and can help improve business.
"Negative reviews reflect the reality that it's impossible to please 100 percent of customers, 100 percent of the time," he said.
"While business owners may focus in on one bad review, consumers view the whole of a business's Yelp page -- including photos, information about the business, the ratio of good and bad reviews, and how businesses respond to good and bad reviews."
Should businesses respond to positive reviews?
Lembo said although the majority of reviews on Yelp rated businesses 3 out of 5 stars or higher, most businesses didn't respond to the feedback.
"On Yelp, almost 80 percent of reviews are 3 stars or higher (out of 5) so most businesses are receiving positive reviews," he said.
"Our data shows that the vast majority of reviews -- good and bad -- don't get a response from business owners. But responding to reviews (whether through a public comment or a private message) is one of the best things business owners can do.
"Responding to reviews shows the original reviewer that they are valued by the business and it also shows other viewers that the business takes customer service seriously."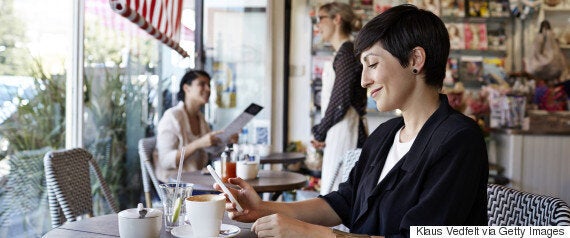 Business owners should respond to positive reviews from happy customers.
Tolliday said True Local encouraged all business owners to comment on all reviews.
"We always recommend businesses respond to reviews -- whether they be positive or negative," he said.
"It allows online consumers to see that this business cares about their customers."
McIntyre said he had only recently started responding to reviews of his two bars after seeing how badly it can go.
"In recent history there are so many examples of where business owners have responded badly," he said.
"Considering English and tact, at times, (are) not my forte, we decided (saying) nothing would be better than saying the wrong thing.
"However as the we are seeing more and more people using the online reviewing space we recognised that we needed a stronger presence and (had) a social media expert develop a strategy that will be rolling out over the next few weeks."
Should small business ask customers to review them?
True Local research shows that 82 percent of people feel motivated to leave an online review after they have a positive experience.
Most who leave a positive review do so to thank and/or congratulate the service provider for their excellent service.
Mattatia said if a customer is particularly passionate about the service they received, it doesn't hurt to ask them to leave a review, but all reviews should be authentic and never coached.
Daddia said she didn't need to offer her bridal clients incentives to leave reviews.
"All our reviews are from people that have been so happy with their experience they have gone out of their way to leave us feedback," she said.
While Yelp encourages businesses to collect reviews, Lembo said they did not support review solicitation.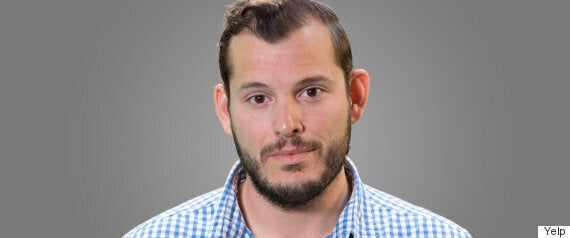 Yelp's Nicholas Lembo said the site offered small business many tools to promote themselves.
"As a community-driven site, we know reviews that occur organically are the ones consumers trust the most," he said.
"We take a very aggressive stance against shill or biased reviews and take steps to let consumers know where businesses are trying to mislead them. If reviewers do receive 'freebies' from a business, they should share that information in their review.
"Instead of soliciting reviews, businesses should let customers know that they are on Yelp and we provide a number of tools to help in this process.
"Free decals can be placed on store doors and windows and 'Find Us Yelp' badges can placed on a company's website or in their physical or digital marketing materials.
"Tools (such as this) enable local businesses to receive and grow high quality reviews from customers without offering incentives."
Tolliday said True Local took the legitimacy of reviews very seriously.
"To leave a review on True Local, you have to be a registered user. We pre-moderate every review," he said.
'We run a check for defamation and profanity etc, and we also do up to 100 technical checks to make sure a review isn't fake.
"We make sure the review isn't coming from a suspect IP, and also that the email address it comes from isn't associated with the business -- that's a common one, silly but common. We run all of those checks before we publish a review."