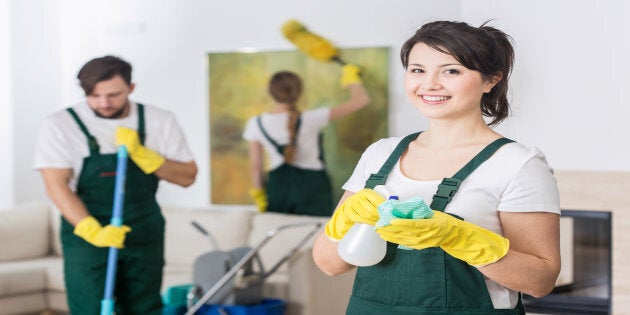 When the late Apple CEO Steve Jobs suggested that everyone might like to wear a corporate uniform, he claimed everybody hated the idea so much he was almost booed off the stage.
According to the Walter Issacson biography of Jobs, he was inspired to introduce uniforms after a trip to Japan, where he loved seeing Sony employees wearing a uniform as a way of showing branding and staff loyalty.
With his idea for uniforms at Apple rejected, Jobs ended up creating a uniform-of-sorts for himself; a black turtle neck jumper with jeans.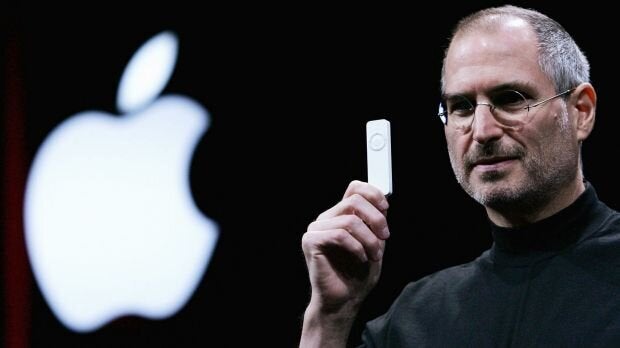 Woolworths, Toyota Australia, local government offices and services including library and parking officers all require staff to wear a uniform -- but is this an outdated concept?
Pamela Jabbour from Total Image Group told HuffPost Australia it's not outdated but if a company decides to implement uniforms, they need to keep them current and updated.
"If the uniform hasn't been refreshed or reviewed it will look, feel and be outdated. Once implemented, companies tend to forget to take time to review and revitalise the image of their uniform," Jabbour said.
"Once you become aware of uniforms you see them everywhere! They greet you when you get your morning coffee, they lean over you at the dentist, they are easy to spot when looking for assistance in a shop."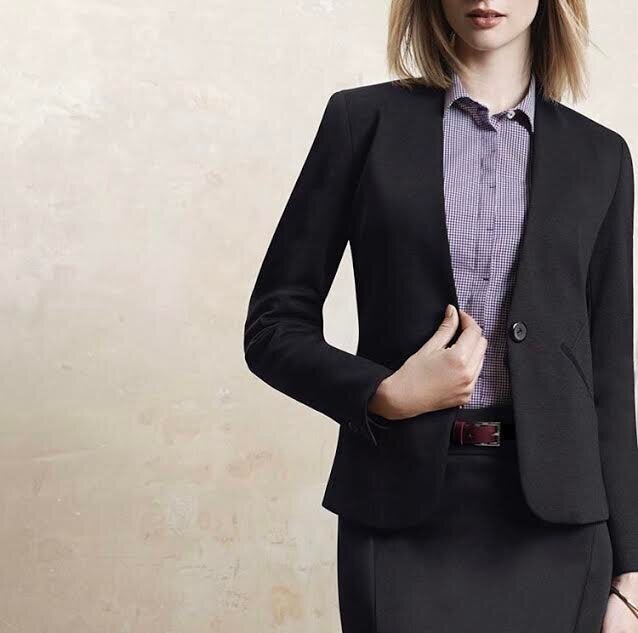 But Jabbour believes people must be aware to keep updating their look. A one size fits all, or one style fits all is not a good idea.
"Some clients have had the same uniform for over ten years. We set an annual review of our clients range to work out what's working what's not and simply adding a fresh piece (or pieces) each year keeps the uniform fresh and fun."
McDonald's recently unveiled new uniforms for its employees and copped a bit of flak - with some comparing the uniforms to something you'd see in The Hunger Games or Star Wars.
Still, there'll be 850,000 employees wearing the new uniform at all of McDonald's 14,000 restaurants in the USA within a month of launch.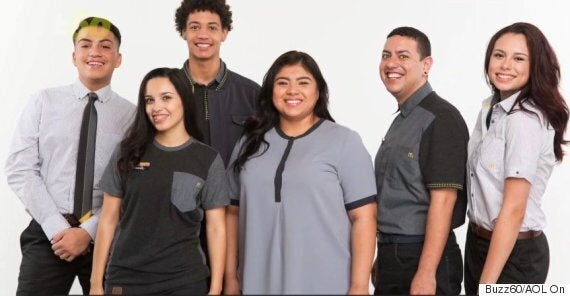 "The sheer volume and commitment required to execute this launch shows their dedication to brand, messaging and consistency and the impact this uniform overhaul will have in their market," Jabbour said.
David Greco from 13CABS told HuffPost Australia company uniforms are all about making a good first impression.
"Uniforms are the first experience and impression our passengers have with drivers. Dressing the part really sets the tone for expectations and brand awareness. All our drivers are looking forward to our new 13CABS uniform and they're very keen to start wearing the new look," Greco said.
But Jabbour said people need a good understanding of who is going to wear a uniform and why.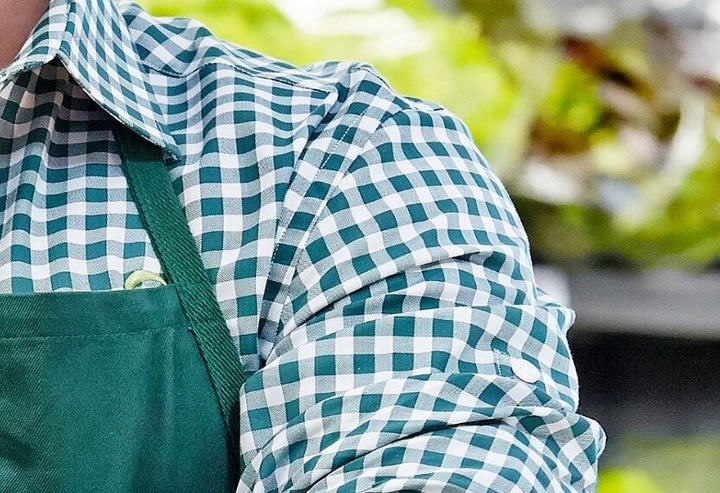 "Ensure your team not only stands out but are happy with the new designs. With such a diverse workforce it's important the uniform collection offers a range of styles and fits to ensure you are catering for the majority of your employees," Jabbour said.
"There's a difference between work wear and fashion and while it's important that uniforms need to be fashion forward, they must also be practical."
ALSO ON HUFFPOST AUSTRALIA