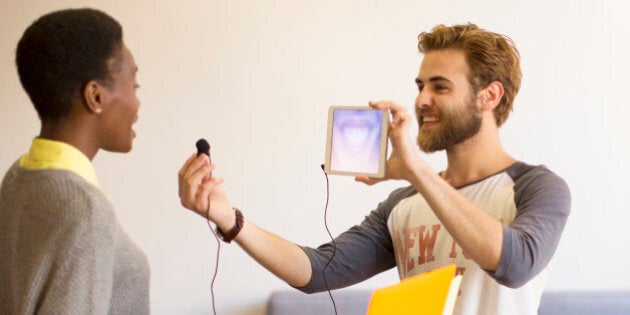 Just like Fitbits, crowd funding and food trucks, video has become the next big thing.
That means that by 2019, nearly one million minutes of video will cross global IP networks every second.
To put it into even more mind blowing perspective, it would take one person five million years to watch the amount of video that will cross global networks every month in 2019.
And while a lot of that content is sure to be cat videos and newsreader blooper reels, it also presents a golden opportunity for businesses to capitalise on the video marketing boom.
Even if you know nothing about video, it's not too late to get onboard the video content marketing juggernaut.
He said that one of the reasons video is leading the way in online engagement is simply because people like watching and listening to others talk.
"Video always has been a successful medium in terms of communicating information and entertaining audiences and that hasn't changed," he said.
"We're hardwired from the caveman era to listen to stories and to watch people's faces and hear them talking around the campfire and that's what video does now.
"We're attracted to someone's face when they're talking and we watch them and listen to them.
"Video also covers a few learning styles as well -- some people prefer to read, others like to listen or to watch. With video, you can do all of those, so it's appealing to a wider range of people."
He said video was also popular because it was accessible.
"The technology around the delivery of online video content is so accessible now," he said. "We're watching videos on our smartphones every day and as everyone becomes more media savvy, the content starts to improve as well.
"Mobile video is one of the biggest growth areas of the internet too."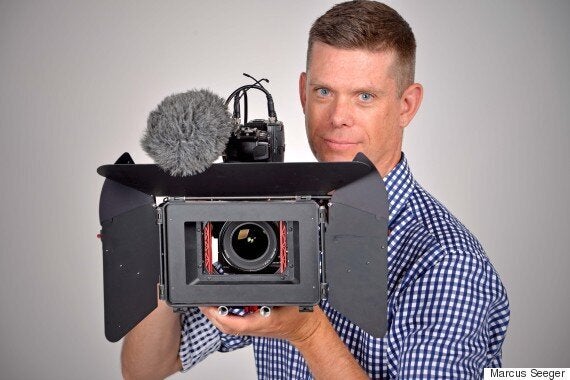 Marcus Seeger wrote a No.1 Amazon best seller on video marketing.
Seeger said video marketing could be profitable if it is done right, with 51.9 percent of marketing professionals worldwide naming video as the medium with the best return on investment.
"You have probably heard of the old saying 'a picture tells 1000 words'," he said.
"This is very true. If a picture can tell 1000 words then the number of words a video can tell is infinite. Statistics prove that video is a very effective communication tool when the message resonates with your audience."
Here, Seeger presents some guidelines for small business owners who want to make great marketing videos.
Seeger said knowing what you're making your video for and what you want to achieve are pivotal to success.
He said there's a simple formula to follow: goal + resources = maximum impact video.
"Your goal is what you want to achieve with the video," he said.
"By starting with this question, you are starting with the end in mind. When you become very clear and precise about what your preferred outcome is, then everything else will fall into place. You have to work backwards to go forwards.
"It's pretty easy to work out your video goal. All you need to do is to carefully look at your business and work out where your biggest challenge lies.
"This is the area that is in most need of a big boost. Your business is only as strong as its weakest part. You probably already know what this is."
Resources basically mean how much time and money you're willing to allocate to achieve your goal.
"If your goal is of critical importance then you will often be able to find more resources to work with," Seeger said.
"When you add together your goal and resources you can determine your maximum impact video. You will know exactly which video solves your main challenge with the resources you have available today and that is going to have the biggest impact on your business."
Dollar Shave Club spent just $4500 on this video which went viral and saw them receive 12,000 orders in the first 48 hours.
Your maximum video ROI strategy
The difference between a successful video and an unsuccessful one comes down to the strategy behind it.
"You might choose to have the most high-end video made for you, but if it has a weak strategy, you are wasting money," Seeger said.
"On the flip side, a basic yet well-made DIY video, when aligned with a carefully considered strategy, will usually be successful. If you combine a high-end video with a killer strategy then you are looking at rocket fuel for your business."
He said a video strategy should be aligned with a marketing strategy.
"Make sure you seamlessly incorporate your new maximum impact video into your business," he said.
This could be done in a number of ways:
On a website or landing page
Social media boosted posts or video ads -- Facebook, YouTube, Instagram
Direct email to new or existing customers
Sales representatives showing these videos to leads during meetings
What equipment do you need to make your own video?
Seeger said a really simple but effective way to create a video is by using your computer.
"You already have a laptop or desktop that has an inbuilt camera, so use it!" he said.
"This is a great piece of technology that you can leverage and help get you started. If you have never made videos before, this is simply the easiest way to begin."
He said if your computer is less than two years old it will probably have a full HD camera, which is measured in pixels at 1920 x 1080 -- perfect for web video.
Another plus of using a webcam is that the camera won't wobble.
"Image stabilisation is one of the keys to a good-looking video and you don't have to worry about that as the camera is sitting on a table," he said.
"You can capture the video straight to your computer's hard drive for editing and uploading which again makes it simpler as you don't have to transfer any media."
Seeger said that if you're worried about sound quality, you can add a microphone.
"You can use either a USB or 3.5mm jack microphone to record your voice," he said.
"A quick Google search will bring up lots of options -- get the best one you can afford."
Another factor to consider when making your video is the background that will appear behind you in the shot.
"Make sure it suits your message," he said. "If you are a wellness or lifestyle coach for example then a vase with some fresh flowers and maybe an inspirational picture on the wall might just do the trick.
"If you are a published author, be sure to have your books in frame also. The webcam is quite wide so it will capture a large area of background so be aware of this."
Lighting is the last thing you need to consider before you get started.
"The basic idea here is to make sure your face is evenly lit," he said.
"You could add a couple of lamps to either side of the computer to provide some lighting, and avoid sitting directly underneath an overhead light.
"If you can position yourself with natural light from a window this could work really well."
If lighting is still a problem, you can buy studio lights.
"Again, get the best you can within your budget. Lighting costs can quickly add up so I suggest going for the most basic at this stage."
Sometimes even really bad marketing videos can leave an impression, like this clip by East Hills Mall in Missouri that went viral. Ouch, our ears!
How to make a great DIY video
When your set, sound and lighting needs are all sorted, it's time to start filming.
Seeger said the most important thing to remember when making a video is to be yourself.
"You will naturally be feeling a little nervous, (and) it's quite normal to feel out of your comfort zone when you are talking in front of a camera for the first time," he said.
"It really is a very different experience from when we're talking to another person or a group. Everybody feels nervous.
"It used to surprise me that even the most confident person will often freeze up in front of the camera when presenting for the first time.
"My number one tip is simply this: turn the camera into your best friend. When you are presenting to camera and looking directly 'down the barrel' of the lens, imagine your best friend standing right there in front of you. Although the camera is still there, we can trick our own mind. It's much easier to chat with your best friend than to talk to an inanimate object."
He said not to worry and give up if you don't get it perfect the first time.
"Pretending that you're actually having a conversation with your best friend will work better than any other technique I know, (but) don't worry about not being able to present to camera perfectly first time," he said.
"This will help you feel more relaxed and therefore more likely to make less mistakes anyway.
"A little tip if you are using a laptop (is to) place the camera at eye level by elevating the laptop. You might use a box or a pile of books.
"Make sure you make the effort to do this as your video will look a whole lot better than your audience looking up your nostrils as you look down at your laptop!"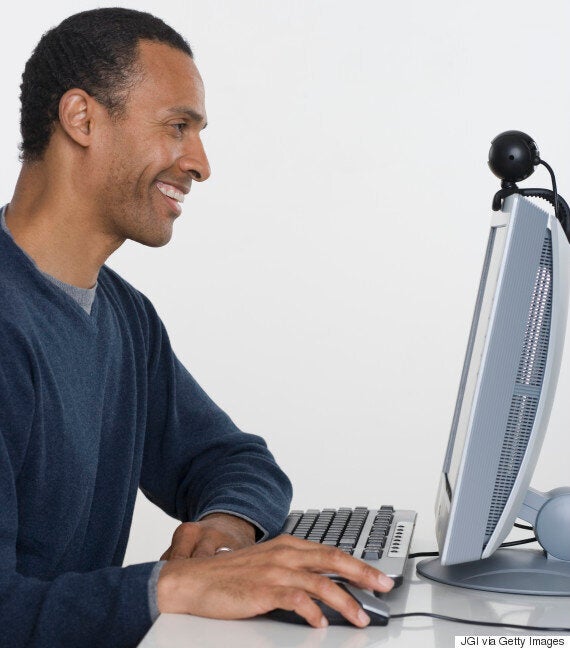 You don't need to buy expensive equipment to make a decent DIY video for your small business.
How long should a video be?
Seeger said the duration of a video was completely dependent on the message you are trying to communicate.
"You need to think about where it's going to be watched, who's going to be watching it and what message you need to communicate. The average video is generally around two to three minutes, and that would suit most small businesses.
"That said, some of the most popular videos in the world are the TED Talks and they're around 15-20 minutes, so if the content is engaging and relevant to the audience, they'll keep watching.
"Educational content and demonstrations can be a bit longer because it might take that long to show how something works."
He said if you plan to show your video on Twitter and Instagram, be aware that each has a limit to the number of seconds that will be shown.
When you're happy with your video, it's time to edit and upload it to your website, social media or video site such as Vimeo or YouTube.
"Once you have recorded your video you will want to do some editing," he said.
"This may be simply adding a logo and contact details at the end of the video or it might involved cutting various sections together.
"The most popular editing programme for Mac is iMovie and for PC is Windows Movie Maker."
Both programs have step-by-step tutorials.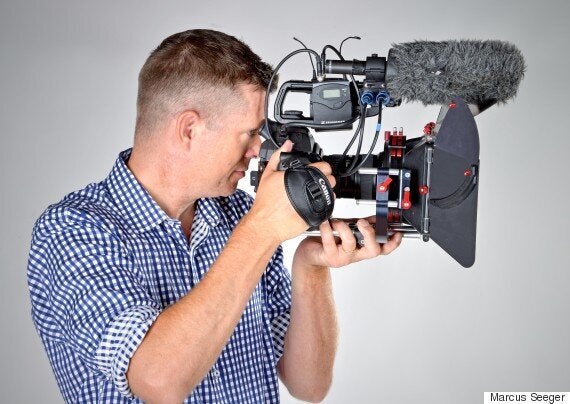 There are several advantages to having your video professionally made.
Do you need a professional?
Seeger said that making a DIY video might not be something everyone is comfortable with, and that's when you can call in the professionals.
"The benefits of hiring a production company are two-fold; firstly, most these days will also have marketing skills as well and will be able to help identify how to get the best results from your spend, and the ROI should be pretty high," he said.
"Secondly, the production values are going to be far higher than most DIY projects. Typically, small businesses will be producing their own content, as well as hiring an external producer to make those high-watched videos, like corporate profiles.
"The most important thing to consider is what your audience is expecting. If you're a premium brand, they might be doing themselves a disservice if they're putting out low quality, budget video content.
"If you're smaller though, why not pick up your iPhone or computer and film your latest product and get it on social media -- it's always good to think about the audience's perspective."
He said the cost of a three-minute storytelling type video, with a few interviews and some overlay footage to build the story, some music and some animated features -- with some strategy behind it -- ranged from $2500 to $5500.
Seeger said now is definitely the time for small business to embrace video.
"Communicating with your customers via video will continue to grow in popularity and will soon dominate the online landscape," he said.
"You have a tremendously powerful tool at your disposal, one that up until now has not been readily available. Every business owner now has the opportunity to connect with their customers.
"Act now and enjoy the rewards."
Created by LA women's clothing company Wren, First Kiss was so clever that it took weeks for the public to realise it was an ad. It had 7 million views in one day, and has now had more than 112 million views.