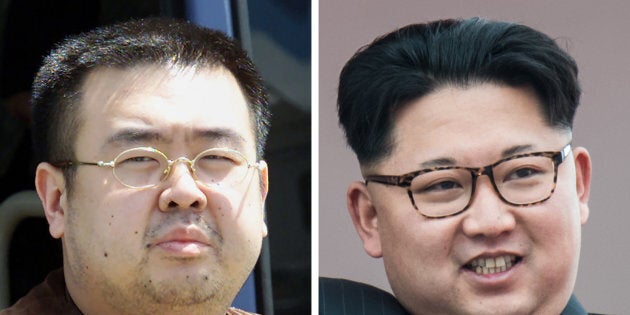 A woman from Myanmar has been arrested as a suspect in relation to the alleged assassination of Kim Jong-Nam, the older half-brother of North Korean dictator Kim Jong-Un, according to reports.
Malaysian police have said they have arrested a female suspect at a Kuala Lumpur airport in connection with the death of Jong-Nam, according to a statement released on Wednesday.
The statement also confirmed that the female suspect was taken into custody while in the possession of a Vietnamese travel document.
No other details were immediately available regarding the ongoing investigation surrounding the incident.
The footage allegedly shows a woman dressed in a white jumper with the acronym "LOL" on the front and pink pants.
Kim Jong-Nam is the eldest son of the late Kim Jong-il but did not live in North Korea, instead living in exile in Macau until 2011.
It is believed he then went into hiding for fear of his younger brother, Jong-Un, seeing him as a political threat after rising to the leadership of North Korea.