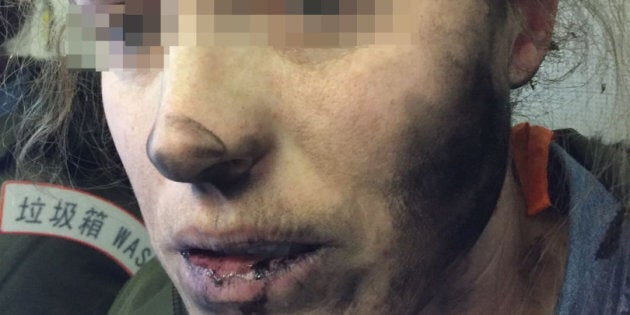 A woman has been badly burnt after headphones she was wearing exploded during a flight to Melbourne.
Shocking images show the woman's face, lips and hand burnt and smeared with soot from the device.
The passenger was listening to music on her flight from Beijing to Melbourne on 19 February when she fell asleep. Around two hours into the flight, she was woken by a loud explosion, according to a statement from the Australian Transport Safety Bureau (ATSB).
"As I went to turn around I felt burning on my face," she said.
"I just grabbed my face which caused the headphones to go around my neck.
"I continued to feel burning so I grabbed them off and threw them on the floor. They were sparking and had small amounts of fire.
"As I went to stamp my foot on them, the flight attendants were already there with a bucket of water to pour on them. They put them into the bucket at the rear of the plane."
The battery and cover were both melted and stuck to the floor of the aircraft.
Passengers were subjected to the smell of burning plastic, burnt electronics and burnt hair for the remainder of the flight.
"People were coughing and choking the entire way home," the woman said.
The ATSB has assessed that the batteries inside the headphones were the likely cause behind the fire.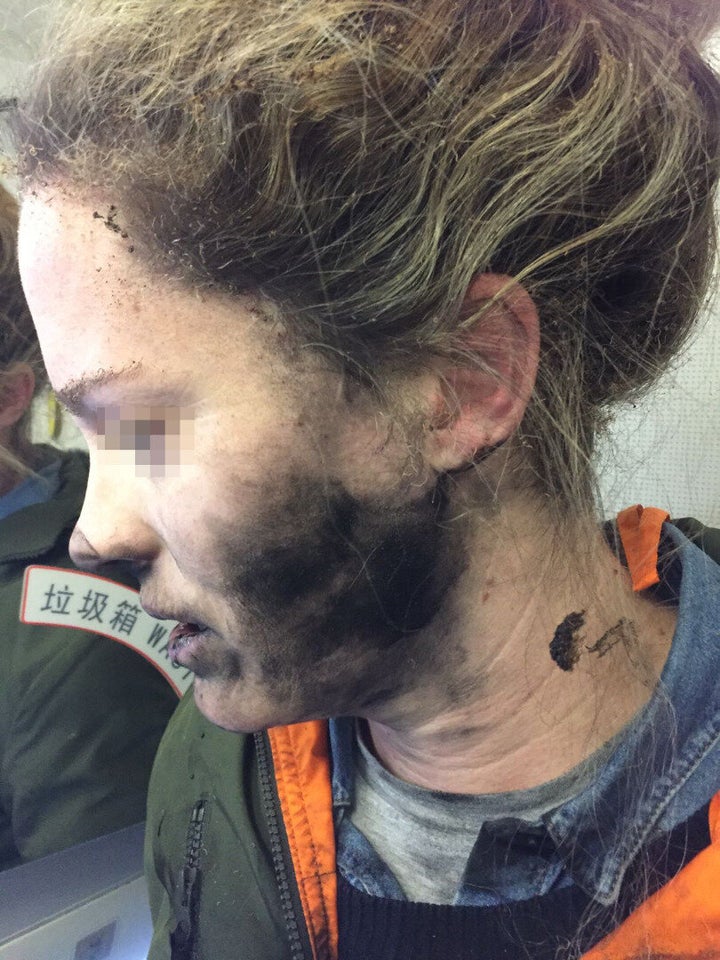 The incident has prompted Government body, the Australian Transport Safety Bureau (ATSB) to issue a warning urging aeroplane passengers to stow their electronic devices when not using them and to check that no electronics have fallen into the seat gap before adjusting powered seats.
"As the range of products using batteries grows, the potential for in-flight issues increases," the statement read.
ATSB Guidelines For Electronic Devices On Planes

Don't travel with batteries that appear damaged (e.g. bulging, discoloured, split case, leaking fluid)
Beware of buying counterfeit batteries online
Keep batteries in approved stowage when not using them
Spare batteries must be kept in carry-on luggage, NOT checked baggage
If your phone or other electronic device has fallen into the seat gap, remove it before adjusting powered seats
If you can't find your device, don't move your seat and alert a crew member
It is not the first time that an electronic device has caught fire on a flight.
In January, Samsung announced that it had resolved the issue, citing design flaws in two separate sets of their batteries as the cause behind the explosions.
The Australian Transport Safety Bureau declined to say what brand of headphones were involved in this latest incident, although they did confirm that they were the property of the woman and not the headsets given out on aircraft.
"Lithium-ion batteries have a history of issues in relation to mobile and portable devices," a spokesperson told Huffington Post Australia.
"But all batteries contain stored energy and are therefore potentially risky."