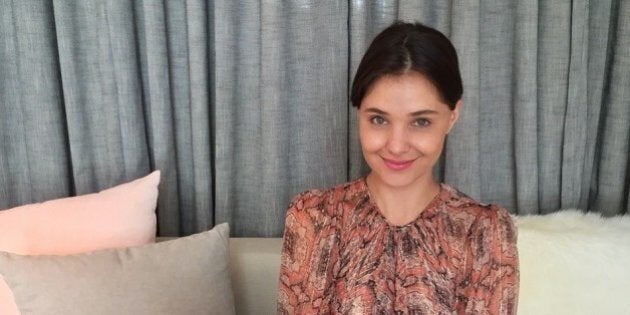 While women who choose a career in information technology aren't the norm, those that do are smashing the notion that it's a man's job.
Only 28 percent of employees in information and communications technology are women, according to figures released last year from the Australian Computer Society and Deloitte's digital pulse report.
Yet despite the stats, women who enter the tech space are thriving with innovative startups.
Sandra McLeod, the new CEO of Aussie business travel startup Locomote, is something of a rarity -- she has been in the travel tech field for more than 26 years.
A travel agent by trade, McLeod was looking for a challenge when a training role came up with TravelPort, Locomote's parent company, to train agents in a new booking system.
"I have a very logical brain and I just really liked it -- at school I was very good at maths so for me it was a good fit,"she told The Huffington Post Australia.
Although she said she "stumbled" into the tech side of the business, McLeod worked her way up through the company over the next 26 years. She said women were traditionally never encouraged to make technology a career -- it was considered a man's job.
"It goes back to 40 years ago when there were traditional industries for girls leaving school and boys for girls leaving school -- but I think those lines are blurring nowadays which is a good thing," she said.
"However I do think that maybe technology to young women doesn't have that glamorous feel. I think that if you excel in science and maths as a woman you are more likely to go into medicine for example, and maybe technology comes down the tree a little bit."
But, since arriving in Australia to take up her new role, the Scotland native said encouraging women into tech startups would be one of her goals. And it's starting with simple conversations with women who are already in the industry.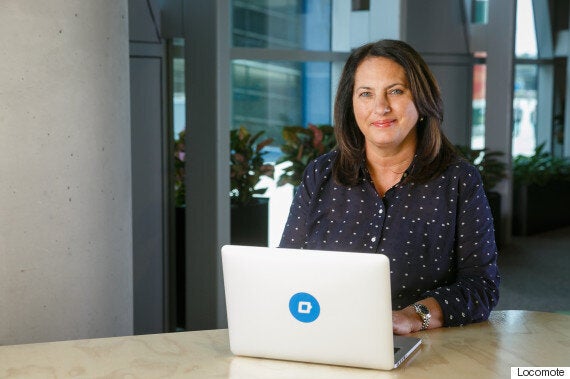 Sandra McLeod has spent her career in travel tech and wants other women to join her.
"The percentage of women in the tech industry is low and I think it needs to change," she said.
"I asked some of the women at Locomote 'how can we attract other young women to Locomote especially but to the tech industry in general?' They came up with some good ideas including a blog.
"Locomote do blogs on a regular basis -- and they said why don't the women here do a blog to other young women out there telling them why it's a cool place to work and why the tech industry is a really good place for your career."
McLeod said the company also had plans to invite young women in the last stages of school who were interested in technology to be involved in the firm's quarterly hackathons, where developers get together with customers and "blue sky" innovative ideas.
McLeod believes women will naturally start to gravitate more towards the tech industry -- whether as developers, sales reps or marketing -- although affirmative action would be a mistake.
"First and foremost you must always have the right person in the right job at the right time -- it doesn't matter about their gender or their cultural background." she said. "However I believe that we absolutely need diversity in gender and, if we can, in culture too for a business to be successful."
When Lana Hopkins founded fashion tech startup Mon Purse, she wasn't frightened of the tech side of it -- possibly because she was much more focused on the retail aspect.
Mon Purse is a customised handbag service which allows customers to literally build their dream bag online from more than 50 million variations using a 3D online bag builder.
The concept, similar to Aussie startup Shoes of Prey, has had lightning quick success since launching 12 months ago with customers in 10 countries, exponential growth and a lucrative deal with Myer in Melbourne and Sydney, Perth, Adelaide and Brisbane.
"It never occurred to me to start a 'fashion tech startup'," she told HuffPost Australia. "I just wanted to solve a personal problem -- the ability to have the perfect handbag, with the leather, hardware, lining and size that I wanted, to suit my personal style.
"In hindsight, I don't think I had the time or patience to think. I just went for it. There is always a challenge or problem to solve and we always look for ways to improve the user journey -- if it was easy it wouldn't be for me."
The Mon Purse tech allows users to create their own handbag from 50 million variations.
The Mon Purse 3D online bag builder is a key tech component, along with its custom enterprise resource planning system and custom manufacturing process. Hopkins said she navigated the challenges of all these aspects of her business thanks to a tech-savvy team.
"We are huge believers in user testing and have one of the best tech teams in the world -- in my opinion -- both in terms of our full-time team and highly experienced senior advisor.
"It came about as an essential part of showing users what their perfect bag would look like and in the last two years we have come a long way.
"Initially, we started with a basic version, which is now being pushed further and further.
"We are also working on the next stage bag builder roll out using WebGL for the most realistic user experience."
Hopkins said she expected more women to get involved in tech startups, particularly online retailing.
"Women make the majority of buying decisions in Australian retail so naturally to me it makes sense that more and more women have and will break into this space," she said.
"Understanding the DNA of your customer has never been more relevant than today. The ability to relate to women and know exactly what they want is key to success so this ability to relate will likely change the current scenario."
"I was a lawyer in a consumer charity association, so in terms of fintech I didn't have any relevant experience at all," she told HuffPost.
"So it was very much early on just trying to really build a team very quickly of people with experience in that area. I'd never even managed anyone before TruRating. I was just a lawyer with my head down, so it's a huge learning experience and a challenge every day. But I have very experienced people on board who can help me."
Nelson said efforts to make the fintech industry more appealing to women were working -- but it's still male dominated.
"Being a woman in this space -- fintech and payments are traditionally male-dominated industries -- I notice it. But there's a huge amount that has been done to try to promote the success of women in these industries which is fantastic.
"I have a very female-heavy team and the reception across the board has been great in those sectors so far."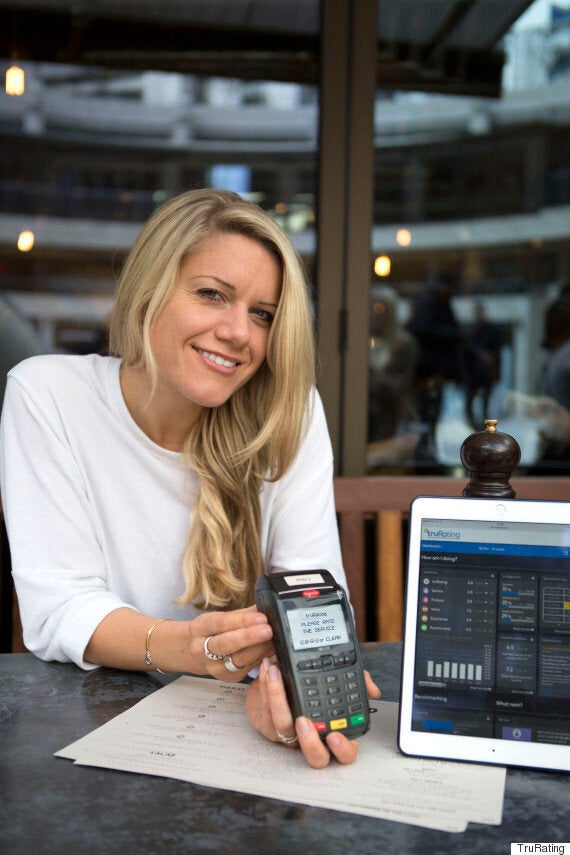 Georgina Nelson built a strong team around her to launch TruRating.
Popular in the Community