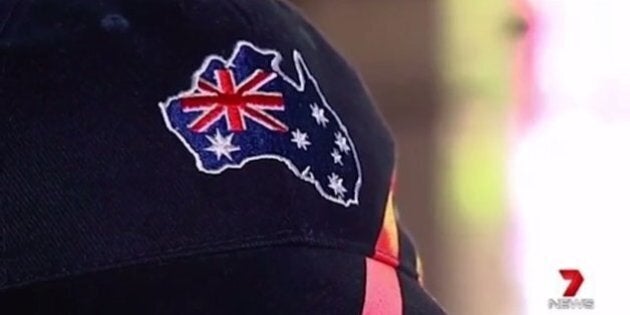 Some Australians might laugh about removing Tasmania from the great land we call "Australia," but supermarket giant Woolworths just made an executive decision and did it themselves.
Woolies is under fire for a hat, released as part of its Australia Day merchandise range, which leaves the Apple Isle off a map of the country.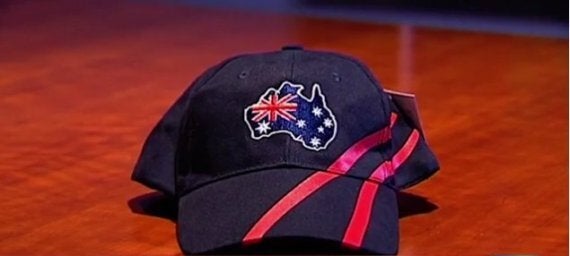 Tasmanians should be used to being dropped off the Australian map, having been left off maps many times in the past -- there's even an entire Wikipedia article devoted to the trend, which claims "such omissions often provoke outrage from Tasmanians".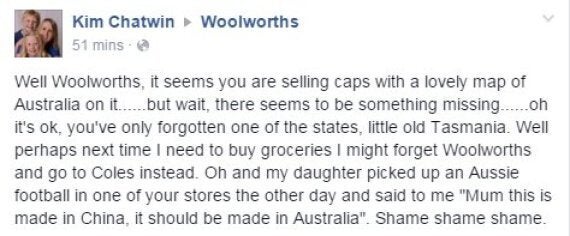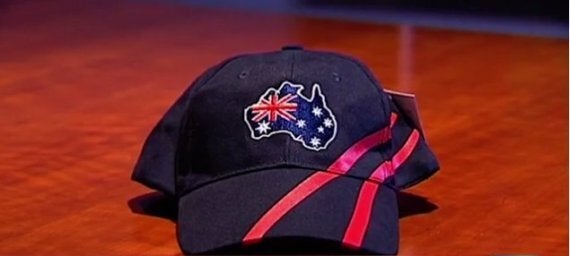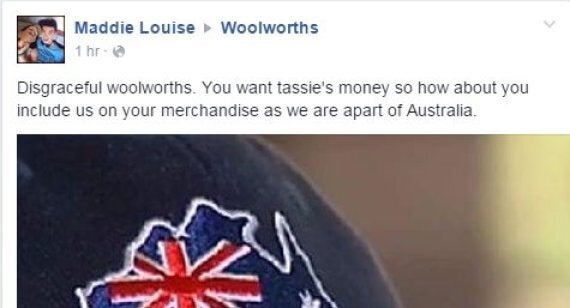 Although, other Woolworths customers had other targets for their outrage:

And this guy just seemed a bit lonely and worried:

A spokesperson for Woolworths said the hat would be removed from sale, after the error was noticed.
"Woolworths is aware of the issue and in the process of withdrawing the product from our supermarket shelves," a statement read.
"I am a fiercely proud Tasmanian and, like all Tas­manians, I want the world to know about our island home," Premier Will Hodgman said in 2014.