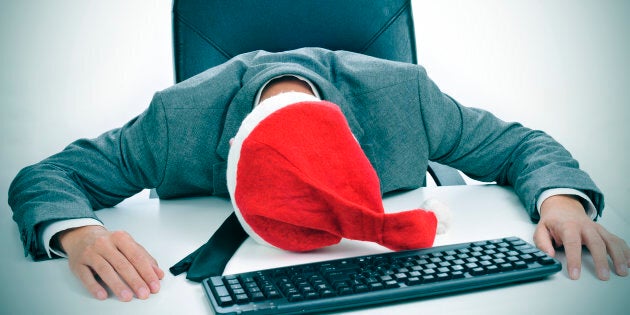 In all the talk about the concept of work-life balance, the need to be parents to children features very heavily. Particularly for career women. 'Life' is generally taken to mean 'family'. People want to get home to feed the kids, put the kids to bed, help with their homework or see their football game. At the end of the workday, the mothers and fathers of the workplace rush out to spend their precious time with their proudest achievement, their family.
For women, the difficulty maintaining a successful career and satisfactory family life is cited as a reason for choosing less demanding careers or jobs. In female medical students, lack of time for family is often cited as a detractor from following a career in highly demanding specialties such as surgery.
The same trends can be found in other demanding careers including law. Family commitments are also a reason that women may step down from careers or work part-time. Conversely, working women who don't have children for whatever reason may be judged for giving too much to their careers at the expense of motherhood.
Work-life balance (also known as doing stuff outside of the office) is generally driven by the need for family time. But there is a glaring omission. What if you don't have kids? What if you only have a dog? What if, heaven forbid, you don't even have an indoor plant? What legitimised reason can you use as a childless woman or man in the workplace who doesn't want to give 24/7 to their jobs?
Obviously in a hospital, we are open every day of the year. So some staff inevitably have to work public holidays such as Christmas Day. Last December, we discussed who was working the upcoming public holidays when one of our doctors piped up that he, as a single, childless bloke, had been rostered on the past five Christmases as all of his colleagues expected him to work the holiday so that they can have family time. A man who, in lacking children, also lacked a legitimate reason to have the day off.
The fact of the matter is that no one person is 'entitled' over another to pursue their interests, be with their family or just have some time off. When someone has a crisis, whether that be finding urgent childcare or the hot water system busting, it is entirely reasonable for people you work with to be accommodating. Being childless shouldn't be a punishment and needing to tend to your family shouldn't be either.
Sheryl Sandberg mentioned this in her manifesto Lean In. Women who may want children may not meet a partner if they're always at work. Nobody has a chance of maintaining a relationship if they're giving all their time and energy to their jobs. And we all need to pursue hobbies and have down time. Children need both parents, not just one.
Work-life balance is for everyone, male or female, parent or cat lady.
The change in culture and workplace structure to allow us all to lead more balanced and hopefully more fulfilling lives is strongly endorsed by many women. The happy side-effect is that the men in the workforce have the ability to benefit from flexible working arrangements. The message to take from this is that balance and access to flexible work and leave should be available across the board without gender, stipulations, prerequisites or a 'ranking' of requirements by perceived importance.
By the same token, parents should be able to fulfill their work goals or requirements and the availability of childcare and flexible working arrangements should absolutely be implemented wherever possible to allow parents to provide care for and spend time with their children. This is especially true of workers who earn lower incomes where childcare can be incredibly expensive and difficult to arrange. Many workplaces, particularly bigger ones, may have the ability to offer all or some of this to their employees. And of course, biases faced by working mothers in particular have no place in modern-day workplaces.
However, the brutal truth about being childless at work is that you are perceived as too dedicated to your career, sometimes carrying a very negative connotation for women. For both men and women who don't have kids, their lives outside of work may be seen as less busy or less fulfilled. While nobody will begrudge a colleague time with their kids, giving up a dinner with your family is a necessary sacrifice. Therefore, your work is presumed to be your life in the equation and you should give to it unreservedly.
Families are so important, our partners are so important and children are the centre of their parents' universe. Society, employers and employees alike need to make sure that leave policies encompass all employees, not just mothers, not just fathers but also the child-free, the childless.
Society is changing and our workforce is changing. Very few people want to work the hours and make the personal sacrifices that previous generations did. That includes parents, married couples, singles and everything in between. Workplaces that embrace a new way of keeping employees fresh, engaged and fulfilled no matter their circumstances will reap the benefits of happy, relaxed and fulfilled employees who in turn will deliver for their companies.